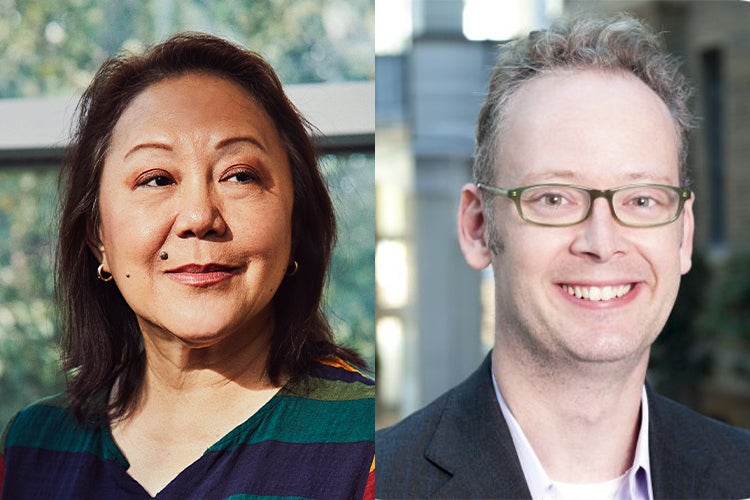 Cynthia Goh, Darren Anderson recognized with Synergy Award for Innovation
The University of Toronto's Cynthia Goh, a professor of physical chemistry in the Faculty of Arts & Science's department of chemistry, and department of chemistry alumnus Darren Anderson of VIVE Crop Protection are co-recipients of the distinguished Synergy Award for Innovation from the National Science and Engineering Research Council (NSERC).
The Synergy Award recognizes examples of collaboration that stand as models of effective partnership between partner organizations and colleges or universities.
"I'm thrilled to be a co-recipient of this honour and excited to share it with my former PhD student, Darren," says Goh. "This has also been a great example of a partnership with industry that's led to economic development and innovative ideas."
The honour is bestowed in recognition of the thriving partnership between Goh and Vive, a developer of leading agricultural products. The collaboration has resulted in breakthrough science that has enabled the precision delivery of pesticides to enhance production while reducing environmental impact. 
"There is a history of chemistry research leading to technological advances that provide practical benefits and commercial success," says Robert Batey, chair of the department of chemistry. "The richly deserved award for Cynthia and Darren underscores the importance of research and training in the chemical sciences and how this enables innovation and entrepreneurship. Their research was able to translate fundamental observations into technology development and ultimately marketable products that are addressing an important need in the area of crop protection."
Arts & Science