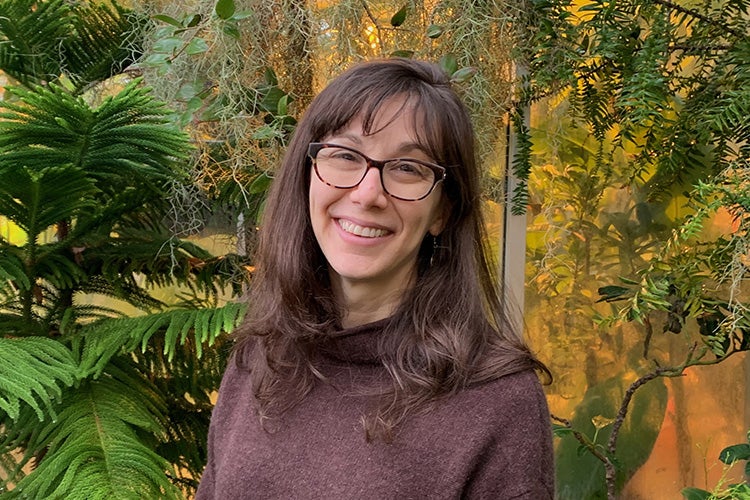 Chelsea Rochman recognized with 2021 Dorothy Shoichet Women Faculty in Science Award of Excellence
For her pioneering work in the study of microplastics, Professor Chelsea Rochman of the department of ecology and evolutionary biology (EEB) has received a 2021 Dorothy Shoichet Women Faculty in Science Award of Excellence.
The award was established in 2016 by University Professor Molly Shoichet in honour of her late mother.
"Professor Rochman's internationally recognized research into the environmental impacts of microplastics will yield unprecedented insight into their effect on ecosystem health and will play a major role in shaping international policy and legislation," says Vince Tropepe, a professor in the department of cell and systems biology and the Faculty of Arts & Science's vice dean, research.
"I am absolutely honoured to receive the award for a couple of reasons," says Rochman. "First of all, I really admire Molly Schoichet's work and career. Second, some extra time to focus on my research will allow me to give more of my focus to a large-scale experiment I am currently leading at the Experimental Lakes Area. This will be instrumental for a large collaborative project that will help narrow gaps in the knowledge about microplastics and inform local and global policies."
Professor Stephen Wright, EEB chair, says Rochman is a trailblazing ecologist whose work has been groundbreaking in its characterization of the sources and ecological impacts of plastic pollution.
"Her work is not only revolutionizing our understanding of the effects of plastics and their interactions with other stressors on ecosystems, but her lab is also playing a major role in shaping international policy and legislation."
Arts & Science