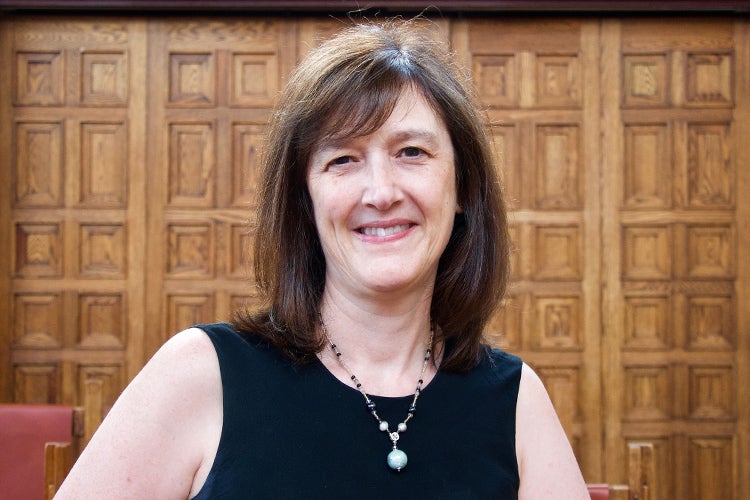 Barbara Sherwood Lollar receives Royal Society of Canada's 2020 Willet G. Miller Medal
In recognition of her groundbreaking research in geochemistry, Barbara Sherwood Lollar, a University Professor in the Faculty of Arts & Science's department of Earth sciences, has received the prestigious 2020 Willet G. Miller Medal from the Royal Society of Canada.
 "In a time of COVID-19, climate change and the increasing urgency to tackle the challenges of our relationship to this planet with equity and justice," Sherwood Lollar says, "research in Earth sciences occupies a central role through its investigation of the land, water, soil and atmosphere we all share."
Sherwood Lollar is renowned for her research into the geochemistry of ancient waters and geochemical life processes occurring kilometres beneath the planet's surface – as well has her work on groundwater quality and remediation. A Canada Research Chair in Isotopes of the Earth and Environment, she is also co-director of the Earth 4D Subsurface Science and Exploration program at CIFAR, the Canadian-based global research organization
"Barbara Sherwood Lollar's extraordinary achievements range from her remarkable discovery of billion-year-old water in the Canadian Precambrian Shield, to her important work on contaminants in groundwater – work that helps guide environmental policy," said University Professor Ted Sargent, vice-president, research and innovation, and strategic initiatives. "The University of Toronto congratulates University Professor Sherwood Lollar on this important recognition."
The award will be presented to Sherwood Lollar on Nov. 27 as part of the Royal Society's week-long Celebration of Excellence and Engagement.
UTC