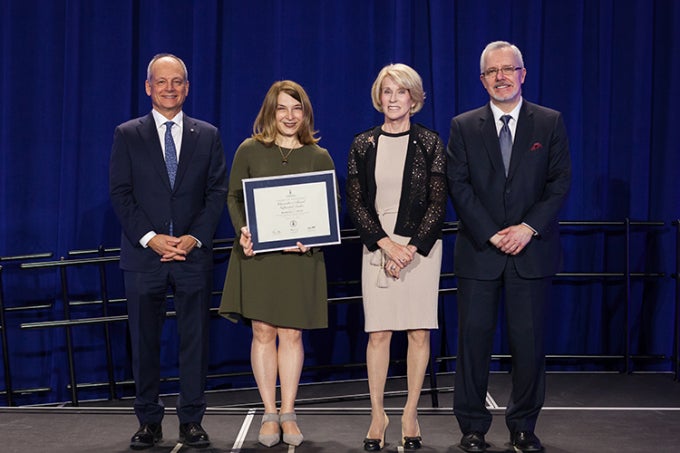 Barbara Dick wins Chancellor's Award (Influential Leader)
As the University of Toronto's assistant vice-president of alumni relations, Barbara Dick oversees one of the world's largest and most complex alumni operations.
An alumna and volunteer mentor for students and staff herself, Dick has led a ten-fold increase in volunteer engagement since her appointment in 2011. Under her direction, innovative programming such as the U of T In Your Neighbourhood and U of T Where You Are lecture series have brought hundreds of faculty presentations to alumni across the GTA and around the world – and registrations for the annual Alumni Reunion have tripled.
Dick has also leveraged the university's global network of alumni to recruit the best international student talent.
The university recognized Dick with the 2019 Chancellor's Award (Influential Leader) – one of the 2019 Awards of Excellence.
UTC