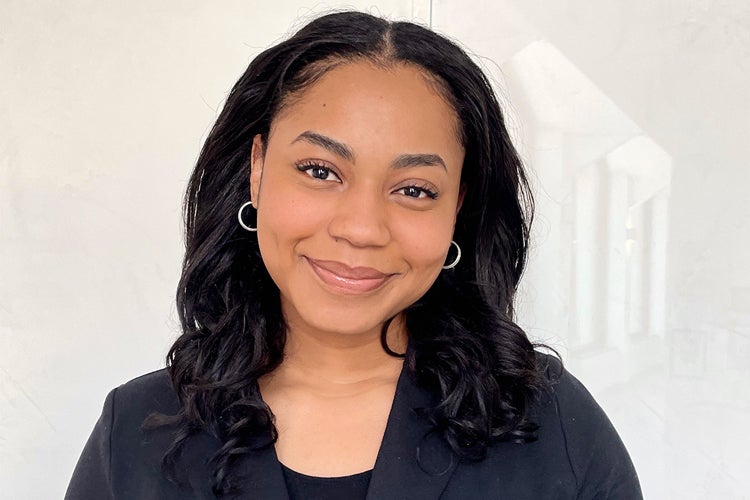 Alyssa Nurse wins student of the year accolades from provincial, national work-integrated learning groups
University of Toronto student Alyssa Nurse has won student of the year awards from both Experiential & Work-Integrated Learning Ontario (EWO) and Co-operative Education and Work-Integrated Learning Canada (CEWIL).  
The fourth-year student at Victoria College, who is majoring in economics and political science in the Faculty of Arts & Science, received the honours following an internship with the NATO Association of Canada.
Nurse says the accolades were made possible by a work-integrated learning course at U of T Mississauga, adding that enrolling in the ECO400Y Economics Internship was the best decision she made in her undergraduate program.
"It gave me practical experience, and it was designed with our own personal and professional growth and development in mind."
During her eight-month internship, Nurse published several articles for the organization and served as a program editor and event co-ordinator. NATO Association of Canada president Robert Baines calls her work "simply outstanding."  
Nick Zammit, assistant professor, teaching stream, in the department of economics at U of T Mississauga, says Nurse is an exceptional student and a "positive force for women's empowerment and racial equality." 
While doing her work placement, Nurse was also the editor of Caribbean Quilt, a student-run, editorial journal on Caribbean Studies, and the co-president of the Caribbean Studies Student Union. 
UTM