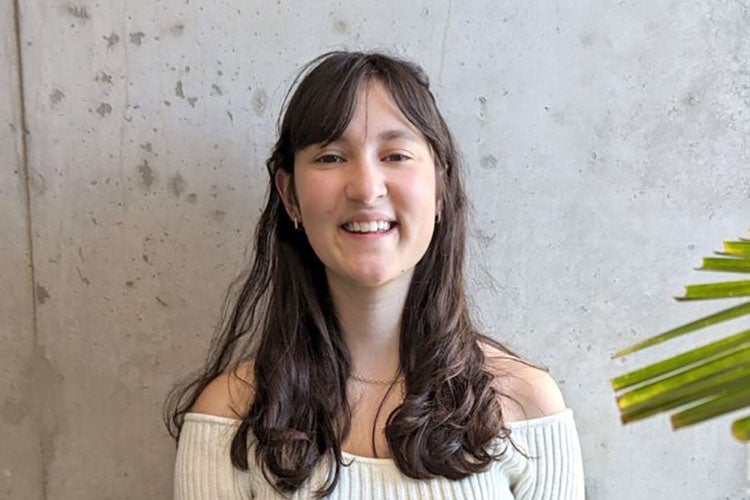 Adriana Diaz Lozano Patino named 2023 Troost ILead Difference Maker
Adriana Diaz Lozano Patino, an undergraduate student studying engineering science in the University of Toronto's Faculty of Applied Science & Engineering, has been selected as winner of the Troost ILead Difference Maker Award.  
"Diaz Lozano Patino's strong character, resilience, passionate commitment to social justice, and transformational leadership qualities are evident in her ability to motivate peers and lead change in our Engineering community," the citation reads. "Her humble leadership in the Hi-Skule and Skule Mental Wellness STEM [science, technology, engineering and math] outreach teams references a fierce and heartfelt dedication to serving others."  
Diaz Lozano Patino's relentless commitment to global water and energy issues in low and middle-income countries has taken research initiatives in new directions.  
Through her involvement in the Water and Energy Research Lab (WERL), Diaz Lozano Patino has worked on analysis of coupled ultraviolet reverse osmosis systems in Bangladesh, rainwater harvesting technologies with field partners in Mexico's Isla Urbana and a Centre for Global Engineering sanitation initiative in peri-urban areas of Mexico City, where she grew up.  
Diaz Lozano Patino aspires to continue her studies with a masters of applied science degree, focusing on global development, STEM outreach, field research and sustainable development projects. 
Engineering