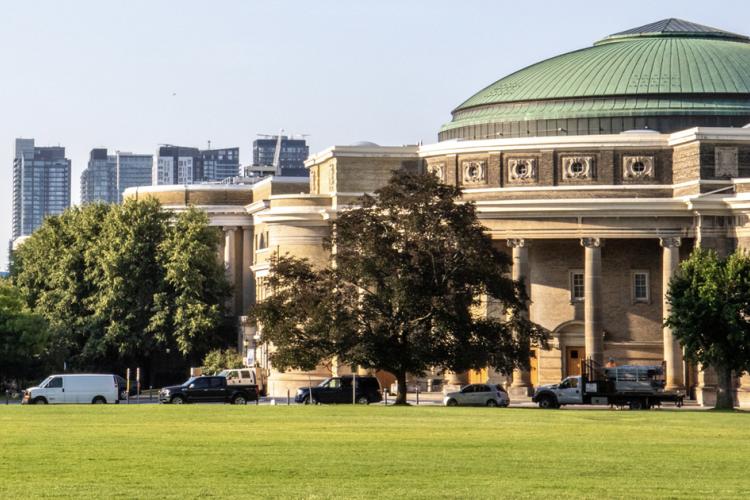 10 U of T students named 2022 Schulich Leaders
As a high school student in Saskatoon, Kai Chen co-founded a non-profit that collected plastic bottles and recycled them into 3D printing filament. "We were, I think, the first people in North America to do this," he says.
Chen's initiative and tech smarts have earned him a Schulich Leader Scholarship, a prestigious, four-year award for students who combine skills in the STEM fields – science, technology, engineering and mathematics – with leadership experience.
In all, 10 University of Toronto students received the awards this year. Founded by philanthropist Seymour Schulich through the Schulich Foundation, the scholarships are valued in 2022 at $80,000 for science, technology or mathematics students and $100,000 for engineering students.
"The University of Toronto is delighted to welcome our 2022 Schulich Leaders," says President Meric Gertler. "They are Canada's future researchers, innovators and entrepreneurs – leaders who will make a mark on our world for the better. We're so grateful to Seymour Schulich and the Schulich Foundation for the opportunities they are providing to these outstanding young learners."
Here are the 2022 U of T Schulich Leaders:
Mahjabeen Ali, computer engineering
Lauren Altomare, engineering science
Sheryl Buttar, computer science
Kai Chen, mechanical engineering
Armaandeep Dhanoa, engineering science
Robert Firsov, TrackOne (undeclared) engineering
Logan MacDonald, life sciences
Alexander Macri, computer science
Azlan Naeem, computer science
Lucy Shen, computer science
DUA