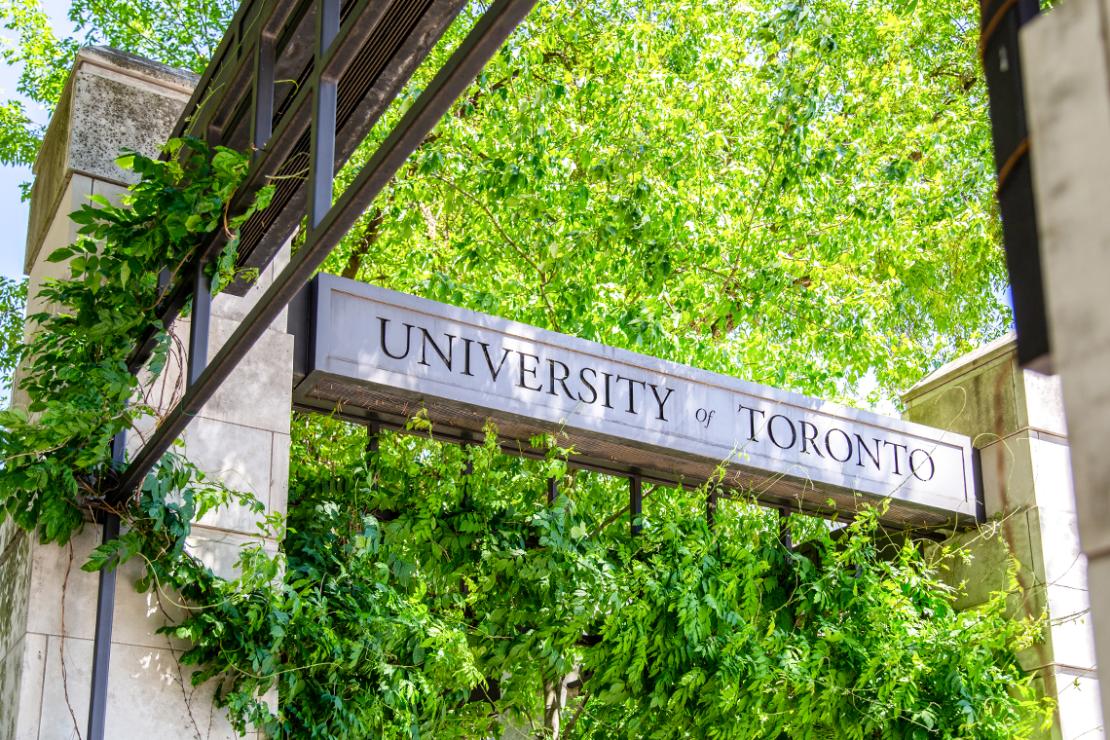 Much of the University's work to protect our community's safety occurs behind the scenes. It is woven into daily operations and long-term planning, and involves everything from monitoring risks to assessing how to enhance safety protocols. 
Equally vital is raising awareness of the tools, resources and services the University provides to help students, faculty, librarians, and staff respond more effectively to situations where their own safety – or the safety of others – may be at risk. 
"Building our community's knowledge about how and where to access support, report concerns or call for immediate assistance is one of the University's greatest responsibilities," says Kelly Hannah-Moffat, Vice-President, People Strategy, Equity & Culture. "It is as important as developing a detailed Crisis Management Plan, or assigning dedicated staff to emergency response and support."
Hannah-Moffat encourages community members to download the U of T Campus Safety app, available for free at Google Play and the Apple App Store. The app integrates with U of T's safety and security systems and includes a live chat feature that connects users with U of T Campus Safety staff 24 hours/7 days a week. She also highlights the safety.utoronto.ca website, which consolidates safety-related resources and makes it easier to identify relevant supports.  
Mike LeSage, Assistant Director, High Risk, Crisis & Emergency Preparedness, adds that the Community Safety Office (CSO) is an excellent resource for everyone who learns and works at U of T. "The Community Safety Office works with departments and individual faculty, librarians, staff, and students to support a range of safety concerns," says LeSage. 
He notes that the CSO also offers training to U of T employees on a variety of topics related to safety preparedness. "Recent sessions sharing strategies to de-escalate potentially violent situations have been enormously popular and, based on this community interest, more sessions will be offered in the fall." He recommends that interested faculty, librarians and staff check the SuccessFactors platform for updates.
Learn more about the University's resources to support your safety:
Community Tools & Resources 
In emergency situations, call 911, then Campus Safety (24/7/365; Campus Safety can direct your call to the right service).
U of T St. George Campus Safety: 416-978-2222 
U of T Mississauga Campus Safety: 905-569-4333 
U of T Scarborough Campus Safety: 416-978-2222 
In the event of an urgent situation, the University notifies the community via the UTAlert system. All members of the U of T community are automatically subscribed using their official University email address. Users are encouraged to add a mobile number to receive text notifications and can manage their subscription preferences on the UTAlert webpage.
The U of T Campus Safety App is a critical resource to support the safety and well-being of our community. It is available for free download at Google Play and the Apple App Store. It integrates with U of T's safety and security systems to help students, faculty, staff and librarians move more safely on and off-campus.
The U of T Campus Safety App includes the following features:

The Live Chat with Campus Safety feature immediately connects users with U of T Campus Safety staff, who are available on all three campuses 24 hours/7 days a week  
The Mobile Bluelight feature sends the user's location on one of U of T's campuses to Campus Safety in case of crisis  
The Virtual TravelSafer feature allows Campus Safety to monitor a user's route by user request when coming to or leaving one of U of T's campuses until reaching a destination.
The Community Safety Office is a tri-campus service that offers short-term support and assistance to students, staff, faculty members, librarians, departments and organizational units with personal and/or workplace safety concerns, including:  
Stalking and harassment
Bullying and intimidation
Threats
Intimate partner violence
Family violence
Workplace conflict and volatile behaviour
The Sexual Violence Prevention & Support Centre is a tri-campus service that supports students, staff, faculty and librarians at the University of Toronto who have experienced, heard about, witnessed, or are supporting someone affected by sexual assault, sexual harassment or other forms of sexualized or gender-based violence. It also provides education and training for individuals interested in learning how to support survivors of sexualized and gender-based violence and build a culture of consent. Confidential and non-judgmental appointments and consultations are available.
Community Supports  
In addition, the following offices support members of our community: 
Sexual & Gender Diversity Office> – offers confidential and sensitive support on matters of homophobia, transphobia and other forms of discrimination based on sexual orientation, gender identity and gender expression. It also provides supportive community programming. 
UTM and UTSC Equity, Diversity & Inclusion Offices – provide guidance and support to students, staff, faculty and librarians on these respective campuses in resolving issues that involve equity, discrimination or harassment.     
Anti-Racism & Cultural Diversity Office – provides services to support university members in their efforts to foster environments that are intentionally racially diverse and inclusive through the advancement of equitable practices, education and training and the provision of complaints resolution supports on matters of race, faith and intersecting identities as guided by the Ontario Human Rights Commission.
Employee Supports
Employee & Family Assistance Program – offers confidential short-term counselling, coaching, information and support for all types of issues relating to mental health, health management and achieving greater personal and workplace well-being.
The University's 13 Divisional HR Offices are a resource to make complaints, ask questions, or seek support. Note that there are no repercussions for raising a concern or complaint, and that the Offices will support you through these processes.
Search The Bulletin Brief