UCheck Ambassador Program
Enabling in-person activity while maintaining the health and safety of our community is key as we return to our campuses. The UCheck health screening questionnaire is one of our most important tools for reducing the spread of COVID-19. These self-assessments remain important even as our vaccination rate continues to increase.
The UCheck Ambassador Program is a friendly and educative way to remind members of our community to complete their UCheck health screening each and every day they are on campus. The program, which began in October, uses small teams of UCheck Ambassadors to visit high-traffic locations across U of T campuses. These trained ambassadors will ask every individual approaching a building entrance or space if they have completed their health screening in UCheck. If you are greeted by an ambassador, you will be asked to flash your completed UCheck green screen or show your paper form.
The program focuses on reaching high-traffic environments and does not replace existing UCheck entrance check-ins that occur at some locations across our campuses. In addition to promoting the habit of daily self-assessments, the program intends to encourage a culture of support for those staying home — even with mild symptoms.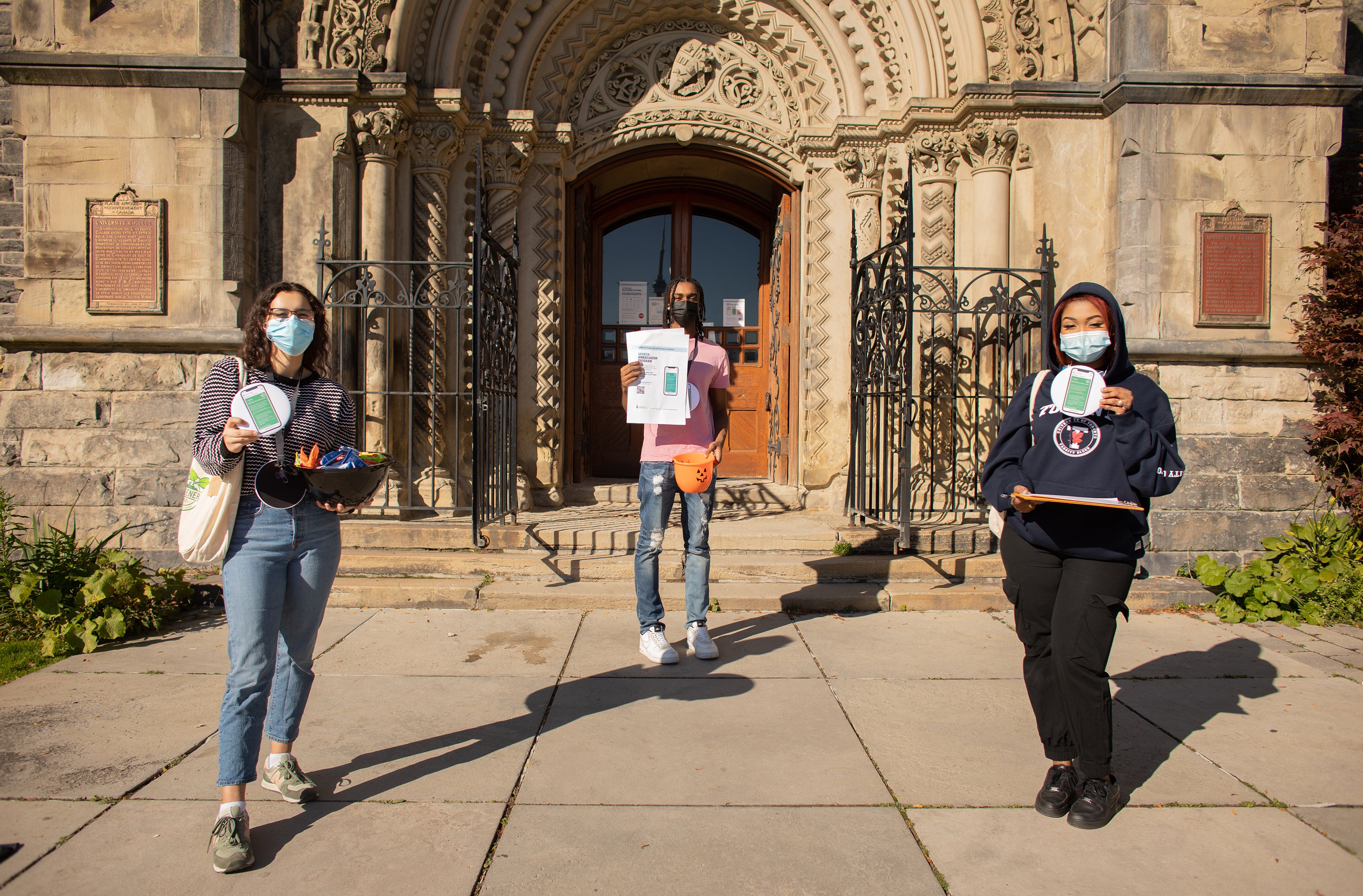 Frequently asked questions (FAQs) about the UCheck Ambassador Program