At home rapid antigen screening
Beginning this fall, rapid antigen screening will be mandatory for certain individuals who come to campus or live in residence. The following groups are required to participate in rapid screening:
Those who are not fully vaccinated (i.e., partially vaccinated but not yet 14 days past their second or final shot)
Those with a valid vaccination exemption that has been approved by the University
U of T community members who are fully vaccinated but would still like to participate in the rapid antigen screening program are encouraged to do so as well.
The Council of Ontario Medical Officers of Health have advised that rapid screening cannot be used as an alternative to vaccination.
The University of Toronto is implementing an at-home rapid antigen screening program in support of our community. For fall 2021, a self-administered at home screening program will be launched across all three campuses in partnership with the Province of Ontario.
Rapid antigen screening is an examination tool to help detect the presence of the COVID-19 virus. Rapid screening is a convenient and effective way to detect the presence of COVID-19 in people who do not have any symptoms of the virus.
This screening does not replace the lab-based polymerase chain reaction (PCR) diagnostic testing administered through public health. A person that receives a positive result from a rapid screening test should not come to campus, must contact the Occupational Health Nurse at  ehs.occhealth@utoronto.ca, and must complete a PCR test.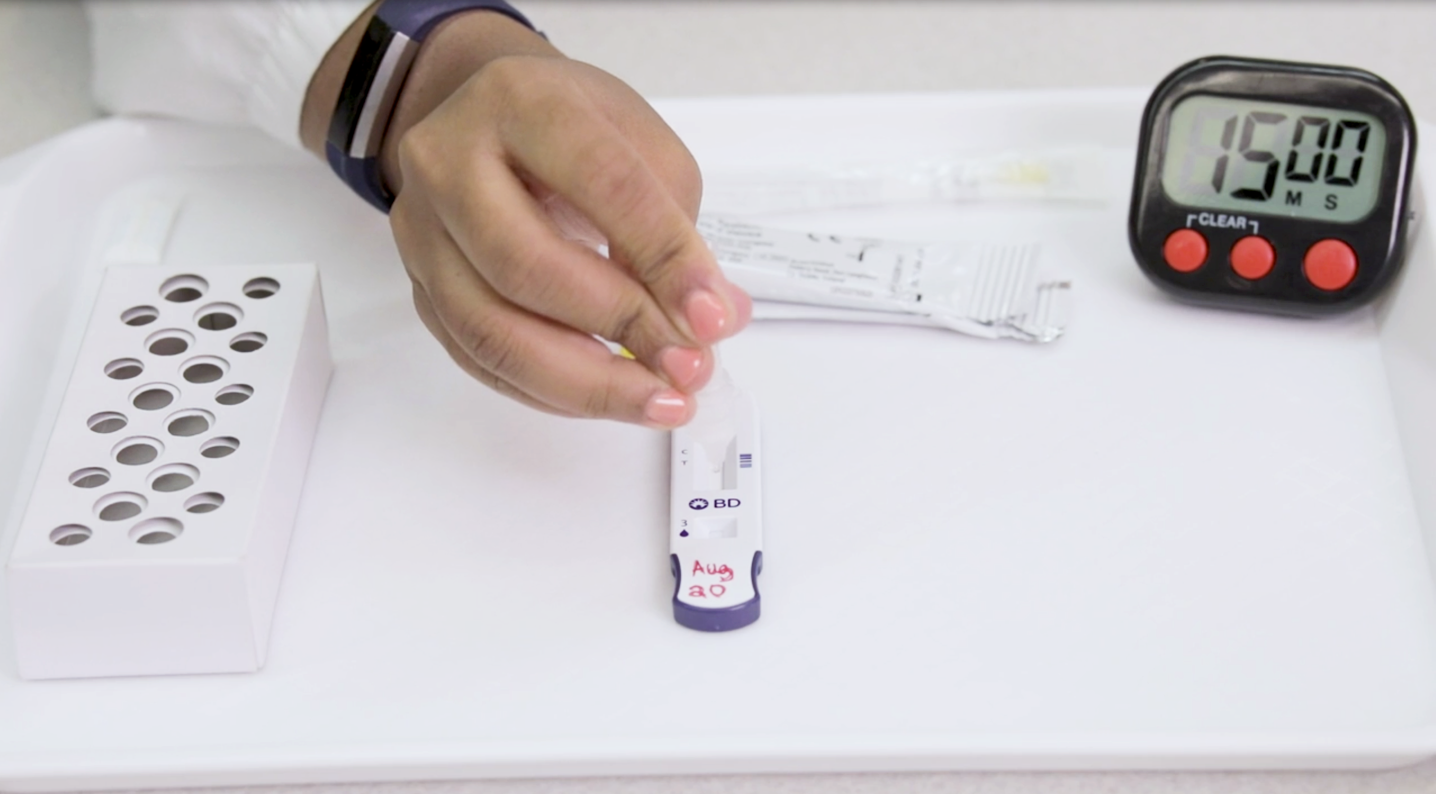 Overview of U of T's rapid screening initiative
Step-by-step breakdown of how to self-administer
Rapid screening is for asymptomatic individuals only.
Everyone with symptoms of COVID-19 (e.g., fever, cough, difficulty breathing, etc.) should stay home, not work, self-isolate and complete a self-assessment using the UCheck web portal. See FAQ number 3.6 "What should I do if I have symptoms?"
Two types of rapid antigen screening kits have been distributed at U of T. Please follow the step-by-step breakdown for the type of kits you have:
Follow the screening process as shown in the rapid screening how-to video and the provided step-by-step breakdown shown below or download the infographic.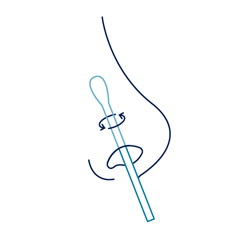 Step 1
Insert swab into each nostril about one inch deep and swirl five times.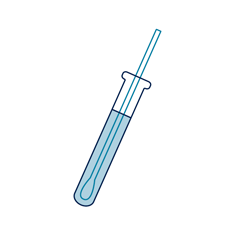 Step 2
Insert the swab into the prepared tube.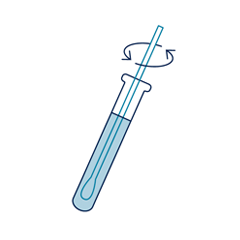 Step 3
Swirl the swab tip in the buffer fluid for 15 seconds.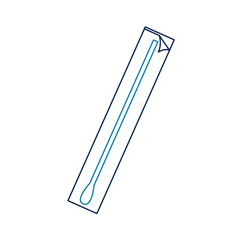 Step 4
Remove the swab from the vial and replace swab in pacakaging.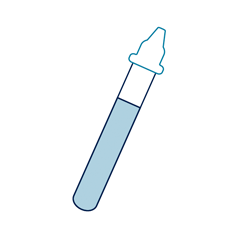 Step 5
Place the lid attached to the vial on top of it to create a dropper.
Step 6
Invert dropper and put three drops into the testing device well.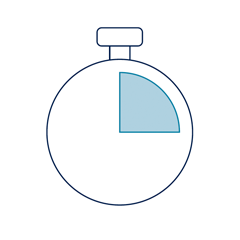 Step 7
Set a timer for 15 minutes.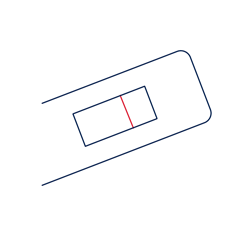 Step 8
After 15 minutes check the device for your test result.

One red line = negative
Two lines = presumed positive
Step 9
Take a photo of your test result and upload it to the UCheck app.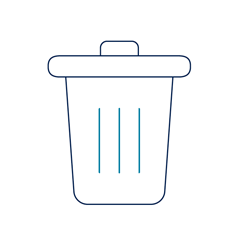 Step 10
Dispose of all used test materials (swab, viral and slide) in the garbage.
Step 11
Negative result: You may proceed to campus

Positive result: Do not come to campus. Contact EHS and book a PCR test.

Unsure result: Complete another screen. If still unsure, contact EHS.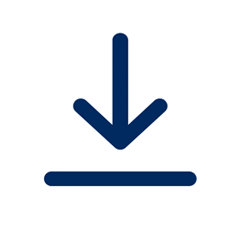 Download the PDF
Download all of these steps for rapid antigen screening at home.
Contact us
If you have any questions about rapid antigen screening not answered above, please contact us.