Animal use in science at the University of Toronto
Both animal and human lives have been improved by the use of animals in science. This includes a better understanding of disease and the discovery of treatments. Wildlife and the environment also benefit from fieldwork research of animals and their habitats.   
The use of animals in science at U of T is a privilege. This is embodied in our rigorous approval and oversight processes and extensive training for those dealing with animals. These are in place to ensure that animals are used ethically and humanely, and only when there are no alternatives. The University of Toronto continuously meets or exceeds all applicable regulatory requirements.   
University of Toronto is approved to use animals in science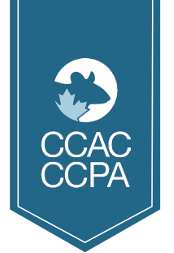 In Canada, the Canadian Council on Animal Care (CCAC) is the organization that is responsible for setting, maintaining and overseeing the implementation of high standards for animal ethics and care in science. CCAC certification (Good Animal Practice – GAP) is mandatory for all Canadian institutions that conduct research with animals and receive funding from the federal granting agencies as well as some provincial funders and charitable organizations. Failure to meet CCAC standards can result in loss of the GAP Certificate and the suspension of federal funding to the University, until the University is recertified. 
The University of Toronto holds a Good Animal Practice (GAP) certificate.  
The GAP certificate requires that whenever animals are used in science, the institution must adhere to the three Rs which are fundamental for animal welfare and are reviewed for each proposal before any animal is used in science. 
Replace
animal use in science when suitable alternatives are available
Reduce
the number of animals used to the fewest needed
Refine
how animals are used to improve animal welfare
In addition to having to hold a GAP certificate, there is also provincial legislation that must be followed. In Ontario, all animal facilities are registered in accordance with the provincial Animals for Research Act which is enforced by the Ontario Ministry of Agriculture, Food and Rural Affairs. Governmental veterinary inspectors perform regular unannounced visits at U of T and other institutions to assess compliance with the legal requirements.  
U of T also has a dedicated team working exclusively on the ethical and humane oversight of animals. Additionally, ethics oversight committees, the University Animal Care Committee (UACC) and Local Animal Care Committees (LACC), oversee animal use to ensure it is ethical and humane.
The University of Toronto is committed to the highest standards related to animal use in science and insists on the humane and ethical treatment of any animals used. Animal studies are not approved when there are suitable non-animal alternatives.