Your noisy commute may be bad for your health: U of T research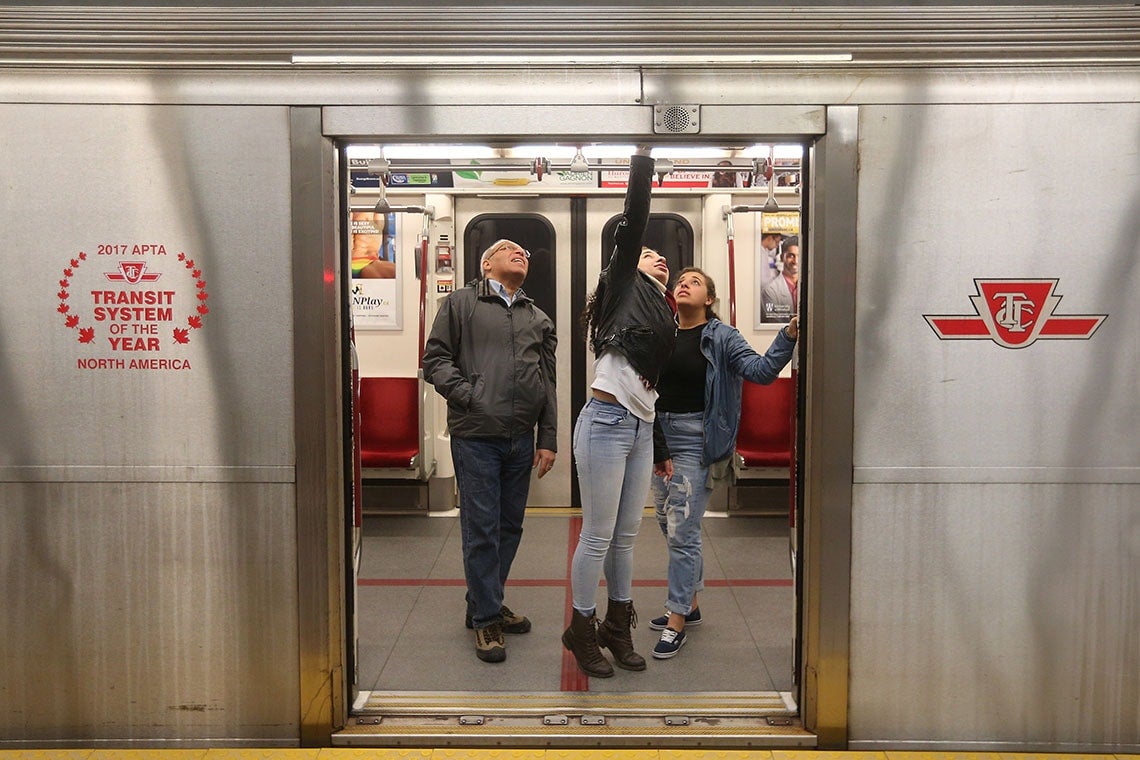 The screech of a stopping subway train is part of the soundtrack of the Toronto commute. 
And that noise may be more than just annoying.
Although most sounds you hear while walking, cycling, driving or taking transit fall within safe exposure levels, sudden bursts of noise can cause long-term hearing loss and other health problems, a new study by University of Toronto researchers suggests.
That is particularly true for cyclists, with the study pointing to cycling as the most potentially damaging to hearing.
"We knew it was going to be noisy but I was surprised with the frequency of the peaks," Dr. Vincent Lin, an associate professor in the Faculty of Medicine and an associate scientist at Sunnybrook Hospital who is one of the study's authors, told CBC News. The study was published this week in the Journal of Otolaryngology - Head & Neck Surgery.
With measuring devices attached to their collars, researchers collected noise data in the city on weekdays between April and August 2016, while riding subways, buses, streetcars and bikes or walking.
They found that the recommended limit on noise exposure was exceeded in nine per cent of subway measurements, 12 per cent of bus measurements and 14 per cent of biking measurements.
The research shows that Keele, Dufferin, Spadina and Bay subway stations were the loudest, Lin told the CBC.
The study's authors warn that sudden exposure to loud noises may cause more than deafness.
"We now are starting to understand that chronic excessive noise exposure leads to significant systemic pathology, such as depression, anxiety, increased risk of chronic diseases and increased accident risk," Lin tells The Daily Mail.
UTC