'You could avoid huge numbers of deaths': U of T researcher on gun fatalities in the U.S., Mexico, Brazil and Colombia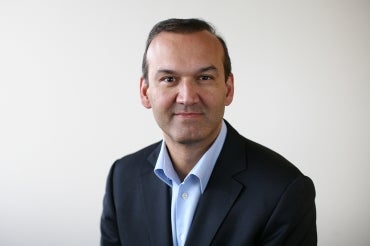 Professor Prabhat Jha, an epidemiologist at the University of Toronto's Dalla Lana School of Public Health, has published a comprehensive study that found race and education strongly correlates with a young man's chances of dying from guns in the United States, Mexico, Colombia and Brazil.
Working with Anna Dare, a surgical resident at U of T and St. Michael's Hospital, Jha and his fellow researchers analyzed more than 106 million deaths among men aged 15 to 34 in the four countries, looking at how firearms-related mortality corresponded with race and education.
He said he expected to find a correlation with lower education and non-white races, but was still shocked at the strength of the connection the researchers uncovered – particularly in America.
"In the U.S., the differences are really driven by race," said Jha, who is also the director of the Centre for Global Health Research at St. Michael's Hospital and a world leader in collecting and analyzing data about why people die.
U of T's Heidi Singer caught up with Jha to ask him more about the study and its findings.
---
What surprised you most about these results?
The most surprising result was how big the ratio in equalities were between young Black men in the U.S. and other groups, including young Black men in these other countries. I was surprised by the extent to which the risk was so much higher in the U.S.
In the U.S., the differences are really driven by race, so a young Black man with a post-secondary education has 30 times [more] risk of being killed by firearms than his white counterpart. He's even 14 times more likely to be shot and killed than an uneducated white man. We didn't see anything like this in other countries we studied.
I was also surprised by how much gun deaths varied within a country by time and space, with factors such as drug wars. But we also saw that in Mexico and Colombia they were able to reduce mortality through firearms restrictions and broader social policies. It suggests that if the U.S. and Brazil were able to do the same, you could avoid huge numbers of deaths.
That said, generally firearms mortality has improved over time – the risk was much higher in the past.
Do you think these results could bolster gun control advocacy in the U.S.?
I've never taken the approach of trying to influence a political agenda. The only thing I do is rub the noses of politicians in the data. And the data here really jump out in saying that reducing young Black men's deaths requires a reduction in firearms.
Was this really the first time anyone thought to correlate gun deaths with education and race in some of these countries?
Differences in education have been documented before. But differences in race and education and how much they contributed to the life expectancy has not been studied. Young men are generally healthy – we shouldn't have many deaths at that age group. But when they do die, up to half of it is attributed to guns.
What prompted this study?
Counting the dead is an extremely powerful way to improve public health. These are routine data but we just looked at them carefully. 
Dalla Lana