Xmas gift from U of T research: the algorithm behind perfect wine and cheese pairings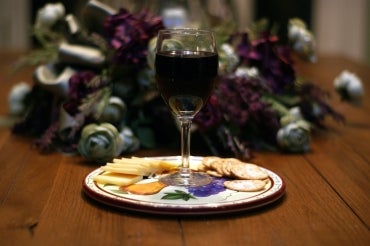 Know your Gruyere from Beaufort? And should it come with a splash of Tuscan Sangiovese or Syrah? Don't panic. This app will turn you into a bon vivant just in time for the holidays!
Gary Bader, a professor at U of T's Donnelly Centre for Cellular and Biomolecular Research, and his colleagues have created an app that helps folks pair wine with just the right cheese, and vice versa.
Bader, who is affiliated with the departments of molecular genetics and computer science in the Faculty of Arts & Science, is also an associate member of Sinai Health's Lunenfeld-Tanenbaum Research Institute.
He is also a member of U of T's cancer-fighting Dream Team.
The new app caught the eye of The Washington Post. The paper reports that the researchers used wine and cheese pairings as a testing ground for their algorithm called Cytoscape, which they developed to map out relationships between genes and proteins in the cell. 
Bader told the paper that he uses the app when he goes shopping for cheese, and that he has "gotten a lot of mileage out of it at parties."