Urban experts tackle Toronto's most pressing ethical issues at U of T event series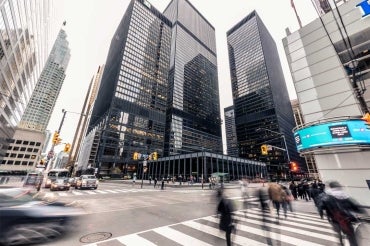 When it comes to ethics, "everyone is an expert and no one is an expert," says Markus Dubber, a professor in the Faculty of Law and director of the Centre for Ethics at the University of Toronto.
That's what makes his approach to the centre so distinctive. He's less interested in hearing from people who study ethics for a living, opting instead to get people to think about the ethical dilemmas in their own fields of expertise.
"You want people to think about the ethics of what they're doing," he says.
A prolific event organizer, Dubber has a constant stream of experts from a wide variety of disciplines coming to the centre to discuss the implications, complications and opportunities of society's biggest issues.
The centre's recently launched event series "Ethics in the City" is a prime example of this. Its inaugural talk – Sidewalk Toronto: Ethics in the "Smart City", which took place on Jan. 24 – was a lively and honest discussion about the implications of the proposed partnership between the City of Toronto and Sidewalk Labs, Google's sister company, to build a tech-connected neighbourhood on the city's waterfront.
"It was perfectly designed to think about technology and ethical dimensions within the city," says Dubber.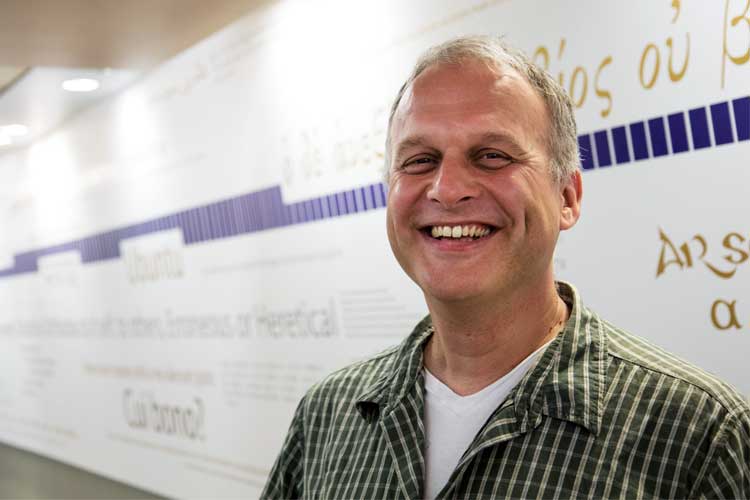 Dubber says few universities tackle ethics as broadly as U of T (photo by Chris Sorensen)
Panelists included Mark Fox, distinguished professor of urban systems engineering in the Faculty of Applied Science & Engineering, Ruben Gaetani, assistant professor with the department of management at U of T Mississauga, Mariana Valverde, professor at the Centre for Criminology and Sociolegal Studies in the Faculty of Arts & Science, John Lorinc, senior editor at Spacing Magazine, and Kristina Verner, vice-president of innovation, sustainability and prosperity at Waterfront Toronto.
Gaetani provided a word of caution about how new tech ventures can cause income inequality in a city but said that ultimately, this kind of experiment in innovation is worth the risk.
Valverde hoped to hold Waterfront Toronto and Sidewalk Labs accountable – urging them to release their framework agreement so Toronto residents can get a better idea of what is being proposed. In response, Verner announced that the agreement will soon be made public.
Fox stressed that cities are complicated and ever-changing, so it's impossible to find a fix-all solution to urban issues.
"If you come into the smart city world with the assumption that you have the ability to control, manage and monitor this complex system called a city – you're drinking more than Kool-Aid, more on the vodka side," he said at the event.
U of T is one of the few places where these kinds of broad ethical conversations can happen, says Dubber.
"I'm not worried about who is going to be in this series because I know if you just look, there are excellent people across the humanities and social sciences, medical school, business school and other universities in the GTA," says Dubber. "The resources are amazing to do this and it's unusual that we are in the heart of a huge, ambitious, forward-looking city."
Centre for Ethics events, in turn, have generated interest from people all over the city, he says.
"We do get everyone from down the street, from MaRS, or the guy who comes for the pizza," says Dubber.
The next Ethics in the City event on Feb. 14 will feature a talk on tech and data in smart cities by Pamela Robinson, associate professor of urban planning at Ryerson University. On March 21, Mark Fox will discuss the city's outdated operating systems.   
UTC