Update on U of T's tri-campus sexual violence prevention and support centre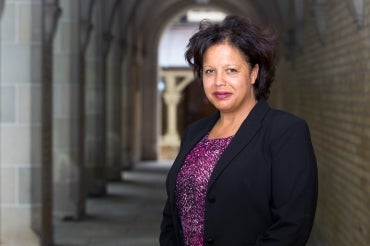 The University of Toronto is moving ahead with a new centre to prevent and respond to sexual violence across all three campuses. 
The new Tri-Campus Sexual Violence Prevention and Support Centre is up and running in a temporary home in the sixth floor of the Bissell Building on the St. George campus. Permanent locations for the centre at U of T Scarborough and U of T Mississauga are expected to open their doors in April. 
"Creating the centre is an important part of responding to the needs of our community," said Vice-President and Provost Cheryl Regehr.  "We have excellent practices and supports across our community, but the challenge has been to make sure they are co-ordinated and widely available. The new centre is designed to fill that need. "
All members of the University of Toronto community are now covered by the new policy on Sexual Violence and Sexual Harassment, with central resources for support and education available for students, faculty and staff.  
The new tri-campus centre is a key part of the policy. The centre will offer training and education and its staff will provide support for those who disclose an incident. Under the new policy it also manages the process for sexual violence reporting and is the first point of contact for those who need accommodations. 
"We know from our consultations how important it is to have a single place to turn for support and information," said Terry McQuaid, executive director of personal safety, high risk, sexual violence prevention and support, who oversees the new centre. 
The university's new policy makes a clear distinction between disclosing an incident and making a formal report, and there is no requirement to make a formal report in order to access support.
The policy is part of U of T's action plan to prevent and respond to sexual violence. As part of that plan, an expert panel is holding consultations this month on the principles that will guide sexual violence education and prevention initiatives.  Work also is being done on a sexual violence climate survey. 
On the St. George campus, the Tri-Campus Sexual Violence Prevention and Support Centre is located at 140 St. George St. and is currently open 9:30 a.m. to 5 p.m., Monday through Friday. The UTM Health Centre and UTSC Health & Wellness Centre will help direct people to services until the centre opens its locations on those campuses next month. Individuals can also call Campus Police to make a report at 416-978-2222.  
After hours support is available at Women's College Hospital SAAC (416-323-6040), Scarborough Grace Sexual Assault Care Centre (416-495-2400), and Trillium Hospital Sexual Assault Care Centre (905-848-7100).
 
UTC