#UofTGrad17: 27 ceremonies and thousands of hugs later, one last look at convocation on social media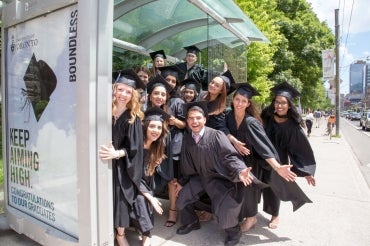 We're hanging up the robes and hoods and stowing away the mace. But before we go, we wanted to take one last look at the greatest moments of #UofTGrad17 week three.
More than 18,000 students are part of the Class of 2017 at U of T. And almost 14,000 of them graduated this month in 27 ceremonies running from June 6 to June 22.
That's a lot of joy, pride, love and grad-itude shared on Facebook, Twitter, Instagram and Snapchat. Take a moment to scroll through some of the memories below:
UTC