U of T Scarborough student Karen Young who started the Minds Matter Magazine gets a hug during fall convocation (photo by Ken Jones)
Rehabilitation science students also graduated this week during Fall Convocation
From the founder of Minds Matter Magazine to the current editor of the Toronto-based website AccessTO and a master's student in physical therapy, U of T News hears from some of our graduates this week. The students talked about their programs, successes and lessons learned.  
Karen Young founded Minds Matter Magazine after a series of powerful personal experiences, observations and conversations with fellow students. It is U of T's first student-run mental health magazine and the first interdisciplinary one in Canada.
"A lot of people get caught up by what is visible, but mental health can be invisible," says Young, who majored in psychology and health studies. 
"'Minds matter' is a mantra – everyone should be helping," Young said. "Students often get caught between the cracks and Minds Matter is an extension of that in that it's a way to broaden the honest conversation around mental health."
The magazine remains a community platform focusing on student perspectives relating to mental health. And while the magazine addresses campus well-being, it also emphasizes student research on mental health.
During her time at U of T, Young co-chaired the first-ever TEDx conference at U of T Scarborough. She also helped bring the C3 Inspire Conference to Toronto and also served on the board of directors for The Varsity. 
Young received several accolades for her work including the prestigious 3M National Student Fellowship Award and McGraw-Hill Ryerson Student Scholarship Award. But it was the mentorship opportunities that came along that she relishes the most. 
"I had mentors from all walks of life, both personally and academically, and I think the most valuable gift anyone can give to you is to help you figure out who you are," she says. 
After meeting with documentary filmmaker and U of T alumnus Paul Saltzman, she was inspired to invite more alumni to be involved in various projects. The guidance she received from Saltzman was such an inspirational experience, she wrote an article in a peer-reviewed journal about maximizing the effectiveness of mentorship in guided-experiential learning.
Young also conducted a thesis project on cognitive biases that underlie strategic decision-making, working with Psychology Professor Gerry Cupchik.
Her advice to fellow students is to try out a long-term project, use time commuting to and from school to brainstorm ideas, and to keep those ideas in a journal. She also emphasizes keeping an open mind and to pay forward opportunities to others.
"I think the unique value of a higher education is that you're exposed to so many different ways of thinking, and that promotes life-long learning," she says.
---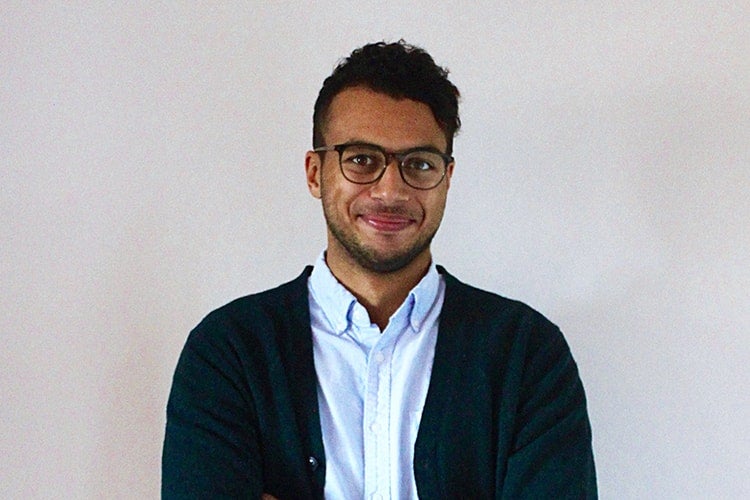 Christian Blake graduated this week with a master's degree from the Faculty of Medicine's department of occupational therapy. An accessibility and inclusion advocate, he is the current editor of the Toronto-based website AccessTO, which highlights accessible bars, restaurants, cafes and venues around the GTA.
He says that the combination of classroom and fieldwork in the program gave students like him a strong foundation in becoming an occupational therapist. It provided him with the opportunity to connect with a variety of clinicians, groups, and organizations that aligned with his interests.
His advice for incoming students?
Follow what you're passionate about, he says.
"I worked at the ROM for years, teaching the children's programs and have always loved museums, but with a bachelor's degree in kinesiology I figured that work in culture would probably not be in my future. But the occupationaly therapy [program] surprised me. I figured museums are organizations with groups and populations who they probably want to enable, so maybe there's still a chance for me to make something happen."
---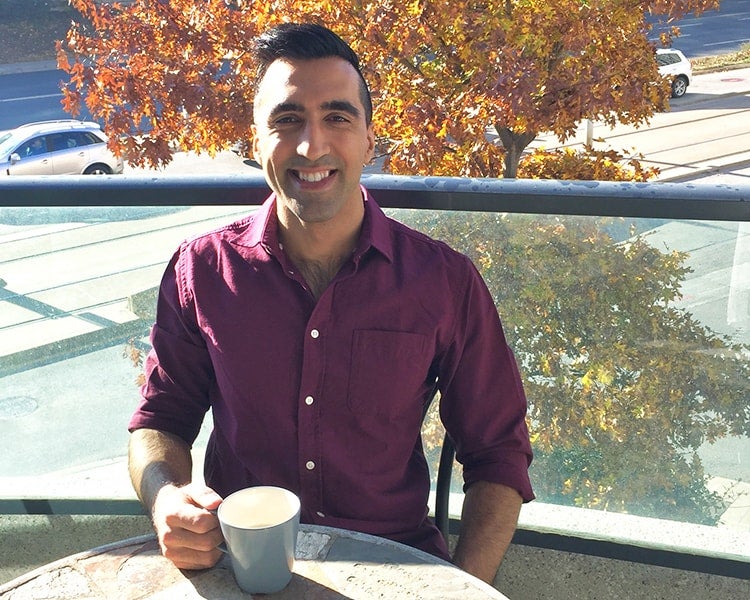 Mujeeb Duranai graduated with a master's degree from the Faculty of Medicine's department of physical therapy. He won the Gordon Cressy Student Leadership Award and was the valedictorian for the Class of 2016.
He says the various teaching methods incorporated into the program at the University of Toronto was well suited to his learning style.
"The program uses several teaching approaches to cater to different learning styles, which I believe to be a huge benefit of the program," he said. "In addition to lectures, the program incorporates regular hands-on labs, small group case discussions, clinical days and placements, seminars and tutorials. From a student perspective, it can be challenging to translate a case on paper to a real-life scenario. As I progressed through the program, this gap was bridged via the structure and organization of the curriculum – we would learn about certain conditions, practise assessment and treatment on classmates the next day and then have the opportunity to put it all together in a clinical setting."
He says the program also had community come in and assist in clinical skills labs.
"This ensured the mentor-to-student ratio was favourable, which went a long way for me with respect to receiving feedback on my skills and being able to ask questions in the moment," he said. "This helped me feel as comfortable and confident as possible with the new skills I learned."
After graduation, he hopes to pursue additional courses in manual and manipulative physiotherapy to help complement an "emphasis on exercise and active interventions as treatment strategies."