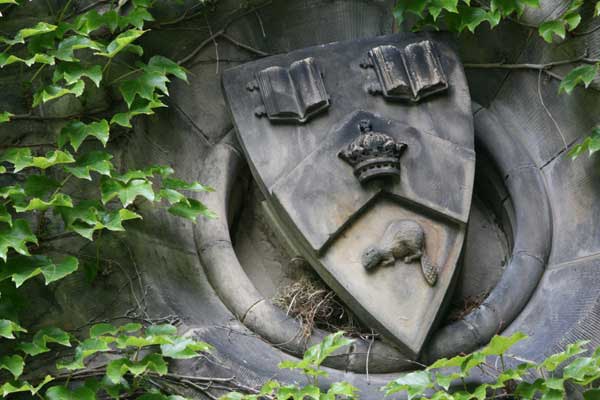 The University of Toronto and the three priorities
U of T president Meric Gertler has released a discussion paper on addressing the priorities he identified at the outset of his term.
"This paper reflects a strong consensus among members of the university community," Gertler told U of T News. "I invite everyone to make additional comments and suggestions over the next two months."
Three Priorities: A Discussion Paper offers more detailed consideration of the priorities Gertler highlighted in his installation address – quoting from the discussion paper, they are to "leverage our urban location(s) more fully… strengthen and deepen key international partnerships… [and] reimagine and reinvent undergraduate education."
Since his installation Gertler has made presentations on what have become known as the Three Priorities at 24 events attended by some 2,000 members of the U of T community. The discussion paper reflects the feedback he has received so far.
In a memo disseminated across the university on October 2, he said the discussion paper "… is designed to stimulate further discussion and response amongst faculty, staff, and students across the University with the aim of achieving consensus and alignment. And, in so doing, develop coherent strategies to support each priority, while signalling our ambitions to key partners – alumni, donors, government agencies and community organizations – and soliciting their input."
Gertler notes that "[t]he Three Priorities process accepts the goals from the University's Towards 2030 plan as its starting point and seeks to reach consensus on how we achieve these goals in light of new opportunities and challenges." The Towards 2030 plan refers to a long-term planning process that resulted in a framework approved by the Governing Council, in 2008.
The Three Priorities discussion paper includes a summary framework, which will be considered by the Planning and Budget Committee and the Academic Board. Gertler will seek the Governing Council's endorsement of the summary framework in December.
You can send ideas, comments or questions about the Three Priorities to the president at three.priorities@utoronto.ca.
(Image above: Toronto City Hall by Thomas Hawk via Flickr)
(Image above: international students' picnic at U of T's Centre for International Experience/photo by Johnny Guatto)
.
(Scientists without Borders students/photo by Johnny Guatto)
Below: President Gertler discusses the Three Priorities