The university focuses on building presence in western GTA at U of T Mississauga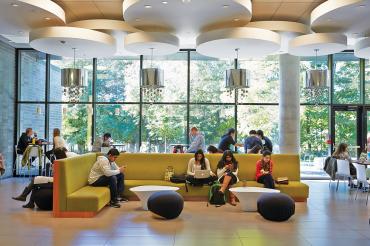 The university will continue to build its presence in the western GTA by continuing its investments at the University of Toronto Mississauga campus rather than pursuing the opportunity for a new site in Brampton.
U of T's decision comes after extensive consultations with faculty and academic leadership in response to provincial plans for a new university site in the rapidly expanding, city of Brampton.  
"We looked at it seriously, and Brampton did a good job making its case," said Andrew Thomson, University of Toronto's chief of government relations. 
"We decided to continue focusing on providing access to the university in the western GTA through UTM.  We will continue to expand our reach in the region, where implementation of many new initiatives are already underway," he added. 
The Ontario government last fall called for proposals for two new university campuses, one in Brampton and the other in Milton, as a way to increase access to higher education.
The University of Toronto opened Erindale College in 1967 with 150 students. Renamed in 1998, U of T Mississauga has been an active partner in promoting growth and opportunities in the region over the past 50 years, and now serves 15,000 undergraduate and graduate students across multiple faculties.
U of T Mississauga continues to welcome an increasing number of students from Brampton into its academic programs.  
UTC