U of T transformed into giant, open-air lab for Science Rendezvous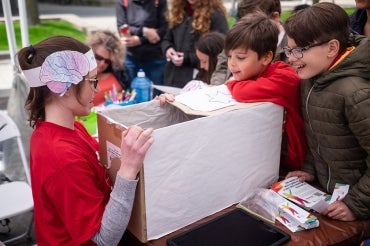 There is ground-breaking reseach being done every day at the University of Toronto, but it's not always on display like it was last weekend. 
U of T became a giant open-access laboratory on Saturday during Science Rendezvous, an annual and free all-day festival meant to encourage interest in S.T.E.A.M. (Science, Technology, Engineering, Arts and Math). Researchers at 40 sites and across 30 Canadian cities participated in this year's event.
U of T News visited the fair to document the festivities and young scientists in the making. 
---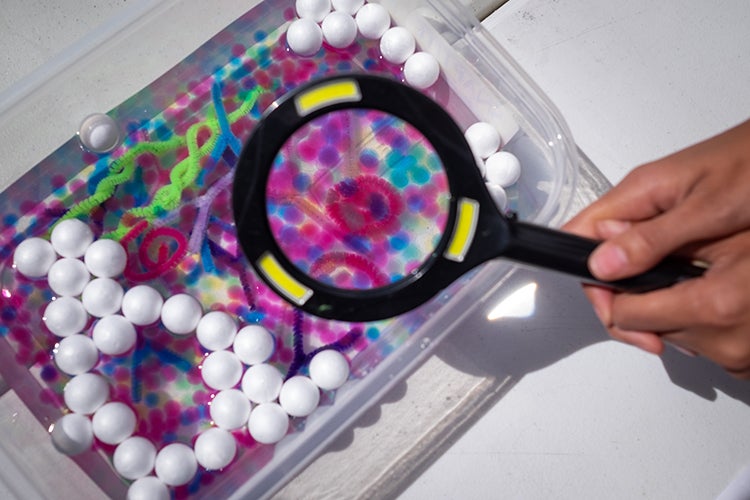 Neha Chauhan, a graduate student in laboratory medicine and pathobiology, puts a magnifying glass over a platelet made of pipe-cleaner. "It's really fun bringing science to the streets like this," she said.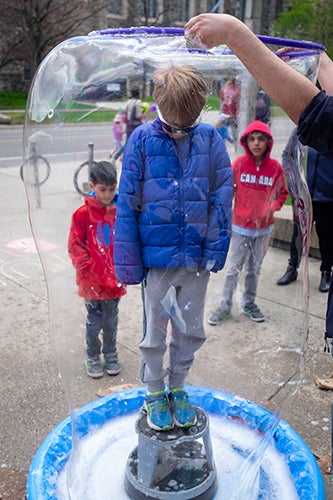 A boy is submerged in a bubble fortified with glycerine. Bijan Mirabi, a PhD student in organic chemistry, said he loves doing science outreach. "I like introducing science to people who might not know that they love it," he said. "I want to show them that there's more to it than just sitting in a lab all day."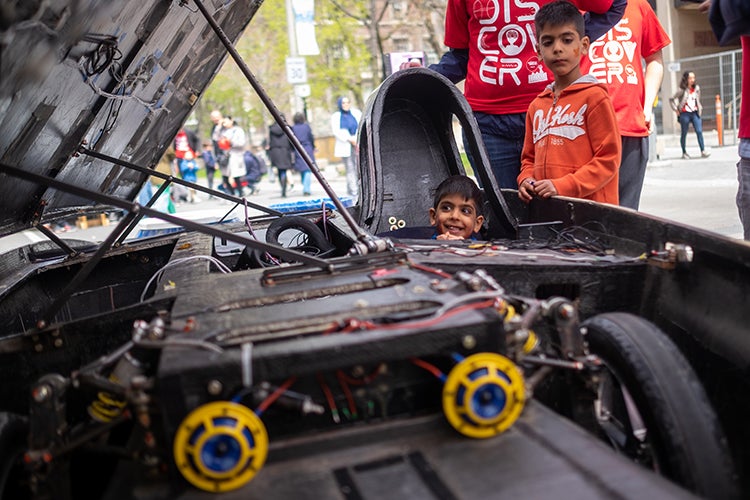 A boy flashes a smile as he gets into the driver's seat of Polaris, the Blue Sky Solar Racing team's solar-powered vehicle. It was built for a 3,000-kilometre race in the Australian outback.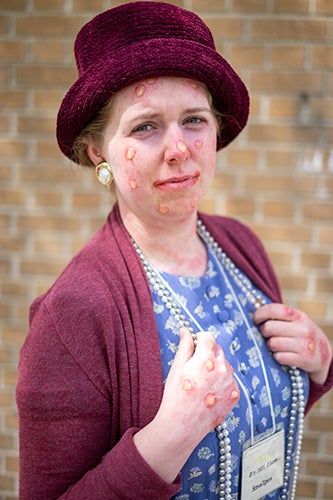 Danielle MacPherson, who works in donor relations at U of T, volunteered to dress up for the Dalla Lana School of Public Health's quarantine tent. She was assigned small pox. Educating the public about vaccines is particularly important now, she said, since the World Health Organization has listed "vaccine hesitancy" as one of the top-10 threats to global health.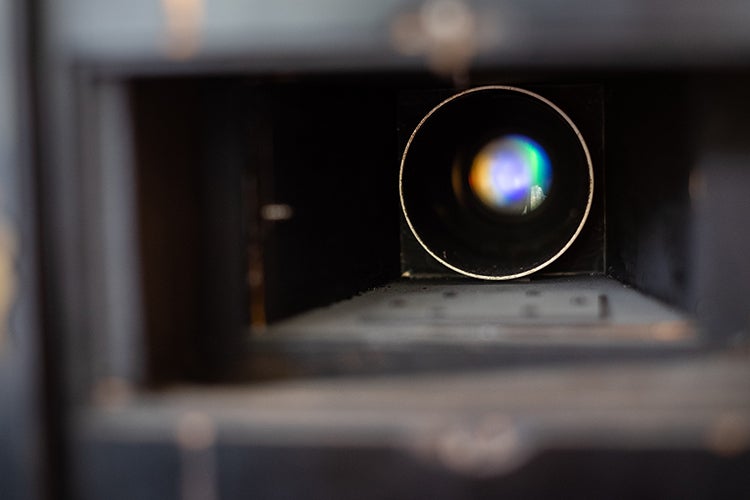 A look inside a spectrograph – also called a spectroscope – made in the early 20th century, in U of T's scientific instrument collection. The spectrograph was likely used with a small telescope focused on a celestial object such as the sun, or to demonstrate spectroscopy by being focused on some other light source. 
A girl learns how plants resist infection in an activity hosted by the department of cell and systems biology. PhD candidate Francis Lee led people through an interactive game to learn how researchers like Professor Keiko Yoshioka help crops defend themselves against infection.


Twins Lucas (left) and Jayden Poon take turns looking up at the sky through a telescope at the Royal Astronomical Society of Canada's tent.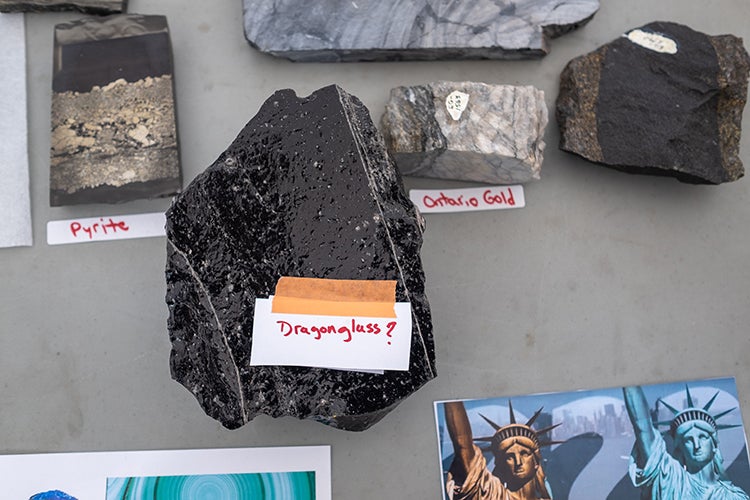 Game of Thrones fans may recognize the shiny black rock in the middle as Dragonglass, but geologists typically refer to it as obsidian.


Hugh Considine uses tweezers to place the first piece in a line of dominos, part of a physics experiment. The smallest piece weighs a fraction of a gram while the largest weighs over 45 kilograms. 
 
UTC