U of T teams up with OCAD, York and Ryerson to seek research proposals, addressing Toronto's affordable housing challenge
Teams to submit proposals by March 24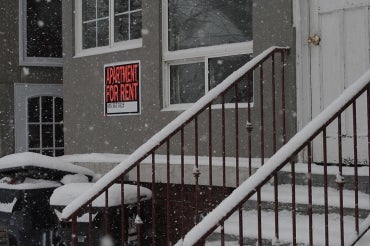 Soaring apartment prices in the city have students like Dilan Sen making compromises and spending beyond their means to pay rent.
The fourth-year undergraduate at the University of Toronto lives in a bachelor apartment close to the university's downtown Toronto campus – a cramped room she shares with another person.  
"I don't have my own room or privacy, and yet I pay so much," said the urban studies and human geography double major.
Affordable housing for students like Sen is the next issue to be addressed by the presidents of four GTA universities who collaborated last year on supporting StudentMoveTO, a comprehensive survey that shed light on the long commutes students are taking daily in the GTA. The survey showed how the commute times affected course selection and extracurricular activities on campus.
This time, the presidents of the University of Toronto, OCAD University, York University and Ryerson University are teaming up to address the challenge of affordable housing. They will jointly contribute $40,000 to support research on the issue and look for potential solutions to one of the city's most pressing problems.
Teams of students and faculty are encouraged to submit proposals by March 24. 
"As we did in the StudentMoveTO initiative, Toronto's universities are combining our resources and talent to create an evidence base that allows us to address a major issue for our students," said President Meric Gertler.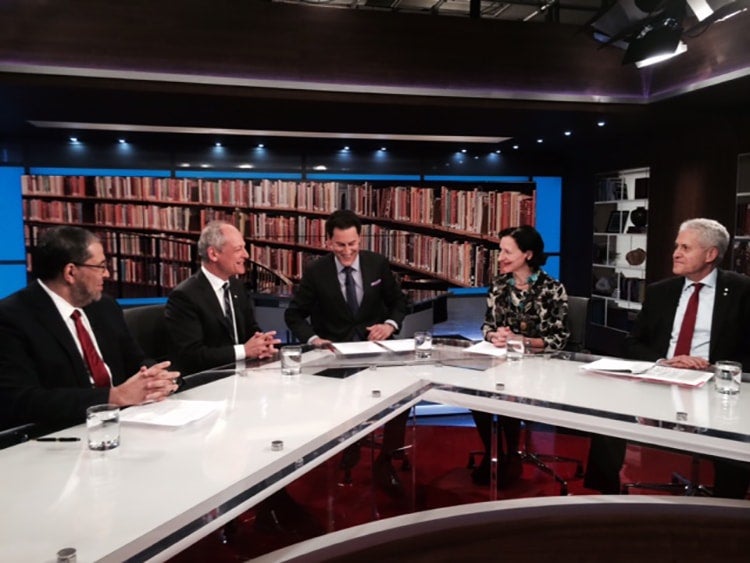 TVO's Agenda with Steve Paikin (centre) brought in the four GTA university presidents to talk about StudentMoveTO. They include from left to right, Ryerson University President Mohamed Lachemi, University of Toronto President Meric Gertler and OCAD University President Sara Diamond and York University President Mamdouh Shoukri
The teams are being encouraged to have representatives from at least two different universities on each research proposal and to partner with community groups and organizations in the city. 
"They're working together across disciplines, across institutions, across organizations," said Shauna Brail, U of T's presidential adviser on urban engagement and director of the urban studies program. "The ideas and approaches we can come up with together are likely to be far more relevant, appealing and interesting than the ones we can come up with on our own."
Brail is coordinating the initiative, but the vision is that research from the successful proposals will drive the effort. 
Proposals can cover anything from identifying existing issues to pitching new and creative ways of addressing affordability in the city, said Brail. 
"The open-endedness is intentional to help encourage people to think creatively, to be innovative in their ideas," she said. "We can come up with new policy approaches, interventions or a pilot project that we might actually be able to initiate on our campuses, for our students or collectively as a group."
The StudentMoveTO survey showed that students' long commuting times often were a result of a lack of affordable housing options in proximity to university campuses. 
To submit a proposal or for any inquiries about the affordable housing initiative, contact Brail at urban.advisor@utoronto.ca
UTC