U of T study of 1918 Spanish flu highlights danger of hesitant, decentralized pandemic response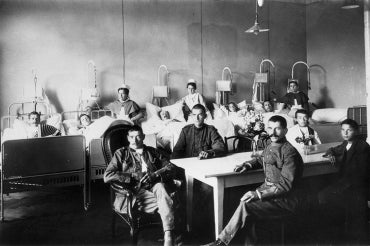 Researchers from the University of Toronto, working with counterparts in Switzerland, have found that a hesitant and decentralized response to the 1918 Spanish Flu led to longer and stronger follow-up waves of the disease in the Swiss canton of Bern a century ago – a finding that holds valuable lessons for public health officials dealing with COVID-19.
The research, published recently in the Annals of Internal Medicine, suggests a striking similarity in the way both diseases have ebbed and flowed based on similar public health decisions.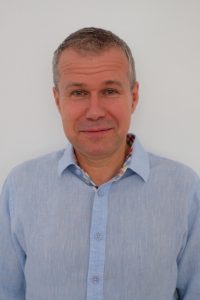 "It's important to learn lessons from the past, with a third COVID-19 wave threatening due to virus mutations from England, South Africa and Brazil," says study co-first author Peter Jüni, a professor at the Dalla Lana School of Public Health's Institute for Health Policy, Management and Evaluation and at the Temerty Faculty of Medicine who is also a scientist at the Li Ka Shing Knowledge Institute of St. Michael's Hospital.
"Understanding where they went wrong could lead to officials and the public rethinking our response to subsequent waves of the pandemic."
Until now, the Spanish Flu was considered the largest public health catastrophe in Swiss history, causing 25,000 deaths in a population of 3.75 million. Jüni and a team of researchers in epidemiology, evolutionary medicine, history and geography found that Swiss officials relaxed restrictions after the summer wave and didn't reintroduce them immediately at the beginning of the autumn wave due to economic fears. The result was worse surges in the small canton of Bern.
Analyzing thousands of medical and other records using modern epidemiological models, the interdisciplinary team found that the Spanish Flu spread differently in the canton of Bern depending on the region – not unlike COVID-19's autumn wave in Ontario. In the first wave in July and August 1918, authorities intervened relatively quickly, strongly and centrally by restricting gatherings and closing schools. But after the first wave subsided, the canton lifted all measures entirely in September of 1918, leading to a resurgence of cases and a quick second wave.
Swiss authorities stumbled in their response to the second wave, Jüni says. Fearing renewed economic consequences, canton leaders left the responsibility for renewed public health measures to individual municipalities for several weeks.
"This hesitant and decentralized approach was fatal and contributed to the fact that the second wave became [even] stronger and lasted longer," says Jüni, who serves as scientific director of the Ontario COVID-19 Science Advisory Table.
By comparing case counts of both the Spanish Flu and COVID-19 in Bern, the research team found that a second wave started in almost the same time of year in both 1918 and 2020, and that the official response was strikingly similar.
"While there are still important differences between the two pandemics, the steadily increasing parallels between 1918 and 2020 are remarkable," says co-first author Kaspar Staub of the University of Zurich. "We see in the numbers that centralized and strong measures – similar to what we see today – were associated with a stronger slowdown of epidemic growth during the first wave as compared to the second wave."
Adds Jüni: "Switzerland had one of the highest mortality rates in the western world during the COVID-19 autumn wave, which, to date, has been more than three times higher than in Ontario, despite much less socio-economic inequity in Switzerland, much better occupational health and safety and higher standards in long-term care homes."
Jüni, who moved to Toronto from Switzerland five years ago, believes that the hesitant attitude of Swiss authorities is partly explained by ongoing friction between the scientific community and some of the elected Swiss politicians.
"An ongoing collaboration and constructive discussions between science and politics, as is happening here in Ontario, is of paramount importance for all of us, especially when faced with the current challenges of the more transmissible U.K. variant and delays in vaccine delivery," he says.
Dalla Lana