U of T student helps arrange free eye exams for Syrian refugees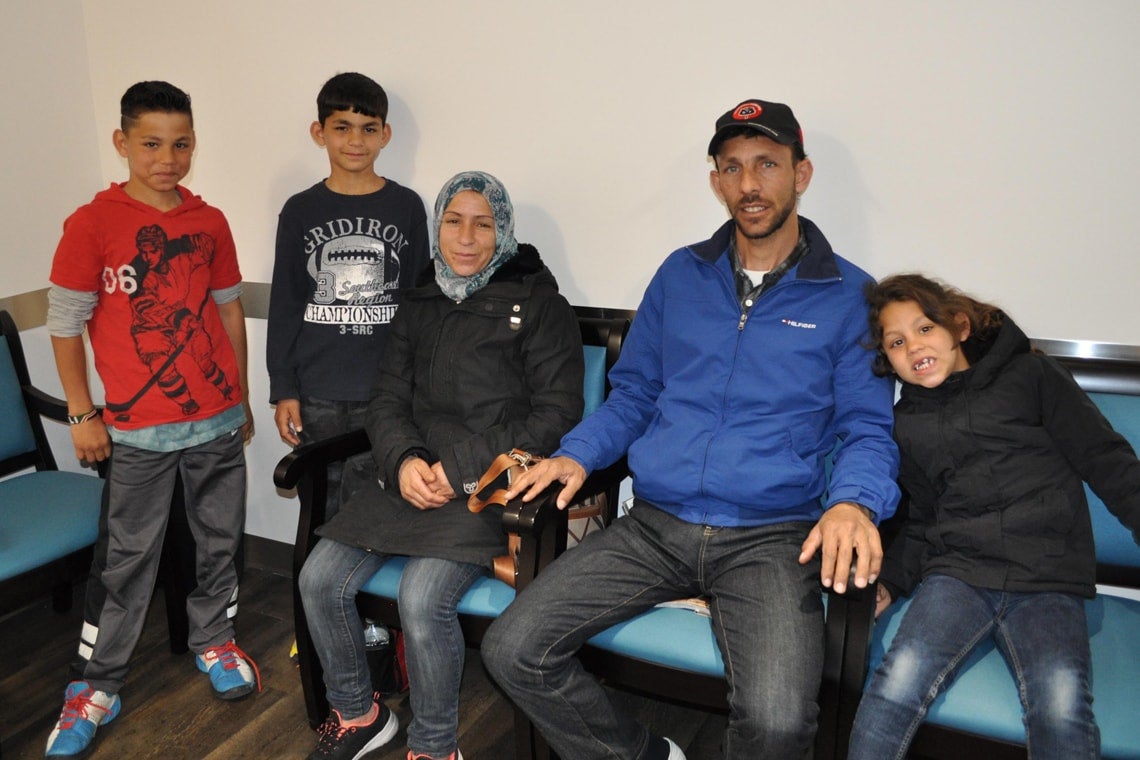 Tarek Bin Yameen, a second-year student at U of T's Faculty of Medicine, has helped organize clinics to provide free eye exams for more than 600 Syrian refugees across the GTA.
Last weekend, dozens of U of T medical students and faculty came to Kensington Eye Institute to provide free eye exams for Syrian refugees. Altogether, they saw 113 patients and identified many for followups – 28 for vision correction and 12 for referral to a specialist.
About half the families who attended arrived in Canada in the last few weeks, and many have never received eye care. 
"There is a really high need in this population," said Bin Yameen, whose family spent time in a refugee camp in Yemen before coming to Canada in 2001. "We've seen rates of visual impairment or disease of almost 35 per cent in our clinics, compared to less than 10 per cent in the general Canadian population."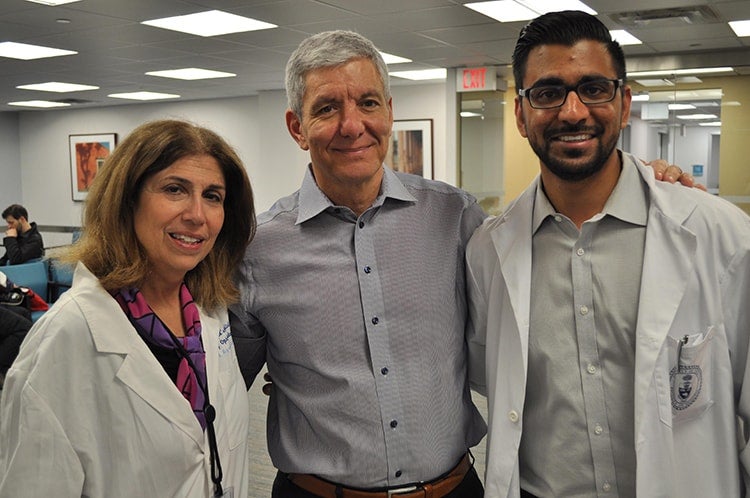 Dr. Myrna Lichter, Professor Sherif El-Defrawy, chair of ophthalmology and vision sciences, and Tarek Bin Yameen (photo courtesy of Kensington Eye Institute)
The clinics are the brainchild of Bin Yameen, who is working with refugee assistance organization Mes Amis and Dr. Myrna Lichter, a lecturer in U of T's department of ophthalmology and vision sciences. Lichter and Mes Amis now run the project with a volunteer team that includes dozens of optometrists, ophthalmologists and almost 80 U of T medical students, who work as interviewers or translators. 
The team organizes one-day clinics at eye care centres and mosques, and charters buses to transport the refugees from their homes. They arrange followup appointments or provide prescription glasses on-the-spot.
Bin Yameen and Lichter hope to present and publish research based on the clinics over the next year or two, which they believe will be the first scientific investigation on the health of a refugee population in Canada. They will continue to partner with Mes Amis to host more clinics until the summer. And with new funding in the works, they plan a scale-up to include refugees from other countries over the next year, in the GTA and Kitchener area.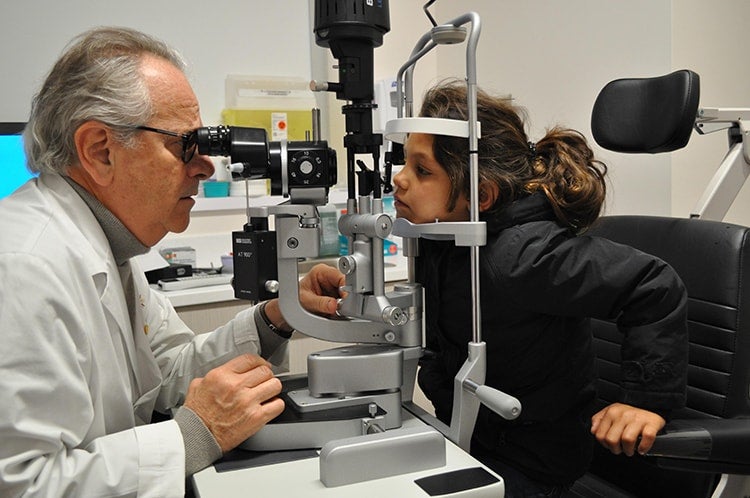 Dr. Allan Slomovic, a professor of ophthalmology and vision sciences, and a member of the Malak family (photo courtesy of Kensington Eye Institute)
Magazine