U of T statistician Jeffrey Rosenthal gives Toronto Raptors the edge to win NBA Finals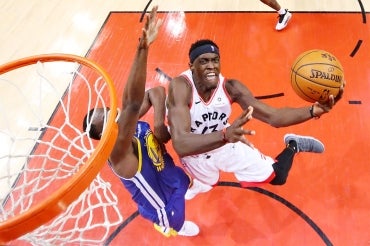 University of Toronto statistician Jeffrey Rosenthal is giving the Toronto Raptors' statistical edge to win the NBA Finals.
Rosenthal, a professor in the department of statistical sciences and author of Knock on Wood: Luck, Chance, and the Meaning of Everything, discussed his mathematical model with the Canadian Press.
The model is based on the regular season performances of the Raptors and their opponents, the Golden State Warriors. "I only spent a couple hours creating it, I'm not spending days behind a computer," he said.
Due to the Raptors' home court advantage, Rosenthal gave the team a 51 per cent chance of winning the series – and a 54 per cent chance of winning Game 1 on Thursday.
UTC