U of T's Kylie Masse now ranks number one in world for two swimming events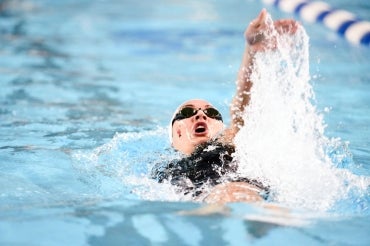 University of Toronto Varsity Blues women's swimming star Kylie Masse crushed it at the Team Canada Trials, sweeping the competition in the 50-metre, 100-metre and 200-metre backstroke in Victoria, B.C.
 
Masse overtook the 200-metre Olympic bronze medalist Hilary Caldwell in the final few metres to win in 2:07.23 on April 8. Caldwell was just .06 behind.
They were the two fastest times at that distance this season – and well under the FINA time to qualify for this summer's world championships in Budapest.
See the CBC story
 
"It's incredible," said Masse, who is in her third year of undergraduate studies at the Faculty of Kinesiology & Physical Education. "She's someone I've looked up to in the backstroke for a long time now. It's really cool to be racing side-by-side with her."
On April 6, Masse had also posted the third-fastest time ever recorded in the 100m backstroke: 58:21 seconds. It was the fastest time ever recorded anywhere in the world by a swimmer in a textile suit in this event.
The 100m backstroke was her bronze medal event at the Rio 2016 Olympic Games.
"Kylie is an amazing athlete," said Varsity Blues head coach Byron MacDonald. "Sometimes people don't realize the rarified level that this woman has attained. Only one other person has ever swum as fast as Kylie in the 100 back. This time today would have won the gold medal at last year's Olympics. She continues to improve at a staggering rate.
 
"Kylie is 100 per cent a product of university sport in Canada," continued MacDonald. "She was ranked 200th in the world in high school and has moved up 200 spots. She is incredible."
She added a 2017 world best to win the 50 on Friday and completed the backstroke sweep on Saturday.
 
"I can't remember the last time Canada had a swimmer ranked number one in the world in two events," MacDonald said. "Kylie is something special. Part of her success is due to the performance team we have put in place around her. On top of two world class coaches, we have top medical support , academic guidance, a full-time strength trainer and a great set of teammates.
 
"That last category is important," MacDonald said. "As Kylie says, 'a happy swimmer is a fast swimmer,' and Kylie is very happy at the University of Toronto."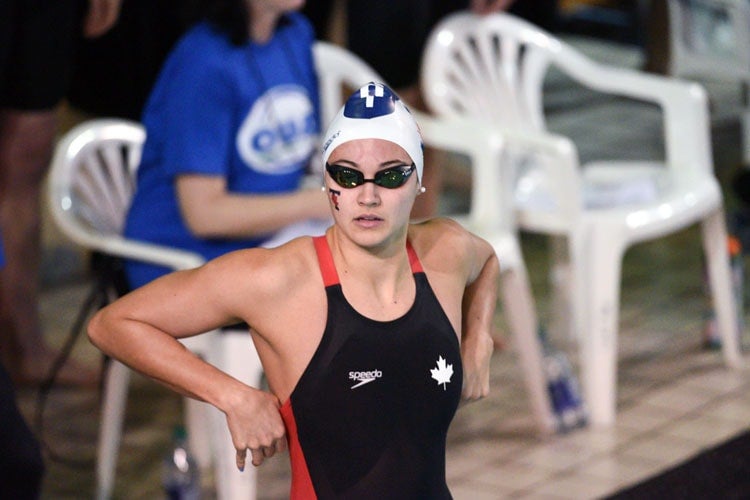 With files from Swimming Canada
KPE