U of T's Institute of Islamic Studies captures stories and data to change the conversation on Muslims in Canada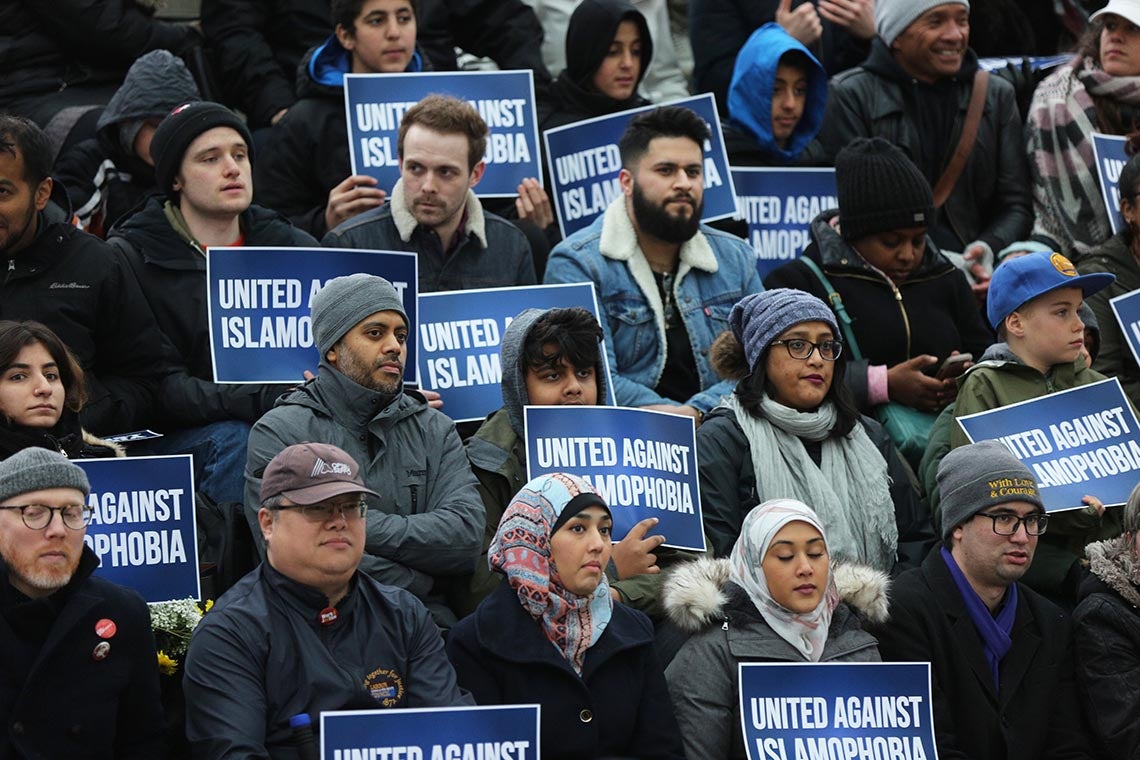 Alongside its mission to foster research projects in the study of Islam and Muslims, the University of Toronto's Institute of Islamic Studies also wants to help change the public conversation about Muslims in Canada.
The institute is spearheading a number of digital humanities projects to collect Muslim stories, combat Islamophobic ideas and partner with various organizations to better understand and represent the demographics and lived experiences of Muslims across Canada.
One such project is the recently launched Study of Islam and Muslims in Canada, in which the Institute of Islamic Studies is building partnerships with other academic institutions, community organizations and nonprofits like the Inspirit Foundation, whose mandate is to combat discrimination based on ethnicity, race and religion.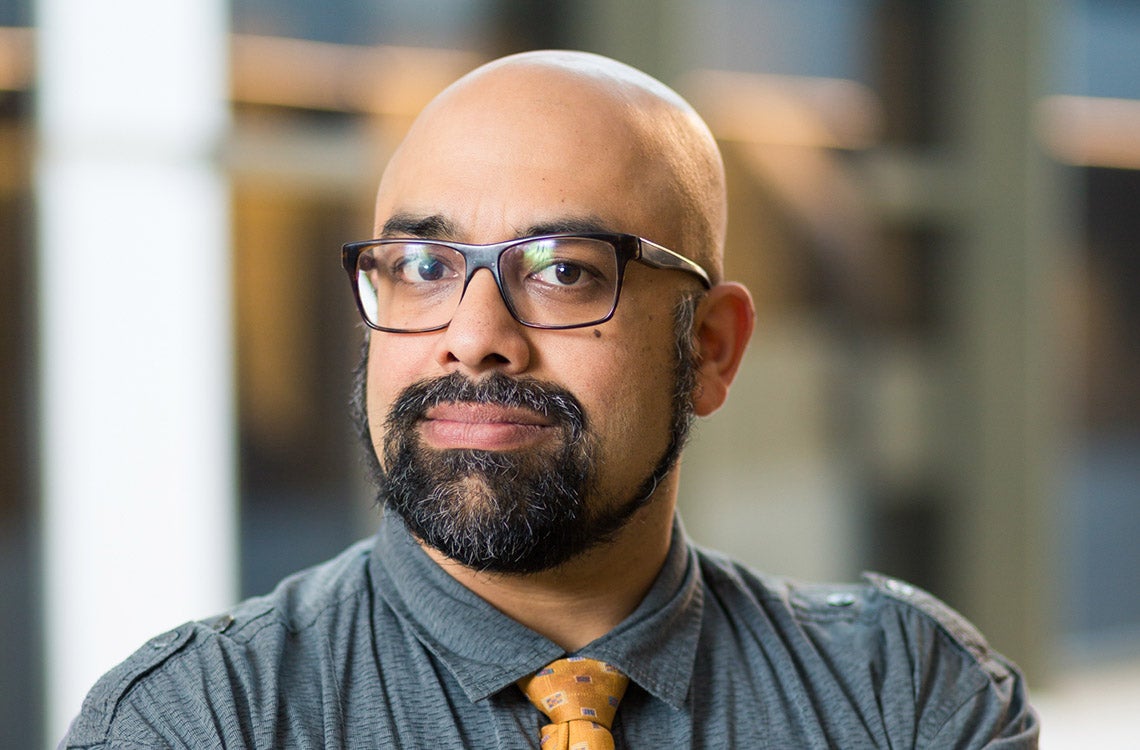 Anver Emon, director of U of T's Institute of Islamic Studies 
"We are constantly engaging each other to understand what's happening on the ground and at the grassroots level with Muslims in Canada," says the institute's director Professor Anver Emon, a scholar of Islamic legal history appointed to the Faculty of Law and the department of history in the Faculty of Arts & Science.
Within the Study of Islam and Muslims in Canada, two particular projects are in the works: a large-scale data architecture project and an archival collection project.
Statistics Canada conducts a nationwide census every five years but only asks a question about religious identity on every second census – every 10 years. It's something Emon wants changed because "a lack of data hinders responsible democratic decision-making," he says.
Since Muslims often identify in both religious and ethnic terms, which do not overlap, Emon says the once-per-decade census question is inadequate for analyzing Islamophobia alongside other,  more race-based discrimination.
"White supremacist rhetoric, which is increasingly part of hate online, targets people not just by race, but by religious identity," says Emon. "Our statistical landscape and the architecture of our data need to fundamentally shift to understand hate directed at people on racial or religious grounds."
Accordingly, the Institute of Islamic Studies aims to build more efficient pathways – through sorting, tagging, search functions, keywords and more – that will enable citizens, scholars and policy-makers to acquire accurate and nuanced portraits of Muslim issues and communities.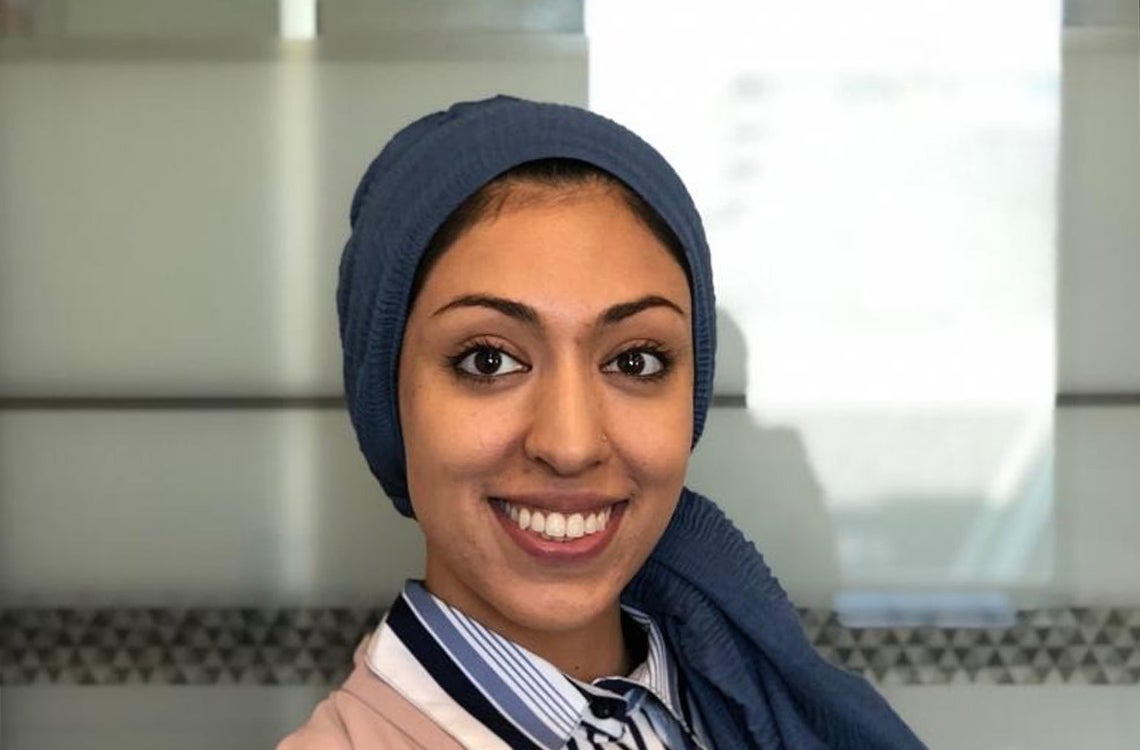 Sarah Shah will lead the data architecture project within the Study of Islam and Muslims in Canada
The data architecture project will be led by post-doctoral researcher Sarah Shah, who recently completed her PhD at U of T's department of sociology and works as a community organizer in the Muslim LGBTQ community.
"If, say, there's a hate crime directed at a mosque in one particular town," says Emon, "we need to know things like: How many Muslims are in that area? What's the socioeconomic class? What is the gender distribution? What are the property allocations? What's the educational level? We need this to understand why a particular community was targeted. Moreover, we need to relate these particular data points to each other, which is impossible when you don't have data on Muslims that you can disaggregate."
While Library and Archives Canada (LAC) is a valuable resource for exploring the history of many of Canada's communities, Emon says the race-versus-religion problem comes up.
"The LAC subject search function doesn't have a religion category. There are only ethnic categories. So again, the process is indirect: You have to go through those ethnic categories to grossly estimate the picture of Muslims in Canada."

Moska Rokay will create a digital archive of Muslims in Canada 
Enter Moska Rokay, the Institute of Islamic Studies' recently appointed digital humanities research fellow. Rokay is a graduate of the archives and records management program at U of T's Faculty of Information. She will create a proof-of-concept digital archive of Muslims in Canada and will analyze the ways in which such an archive can support identity-formation processes.
The archive's acquisition strategy is still underway, but Emon hopes contributions to the archive will come largely from the Muslim community itself.
"We want to draw upon basements that may have had documents filed away for decades – documents just languishing around the country – and we want to construct an acquisition policy that can inform new storytelling initiatives about Muslims in Canada," says Emon.
As digital technologies and online content continue to play ever-increasing roles in our lives, there is growing concern about ethical questions.
The social and political implications of AI and other emerging technologies are only starting to be scrutinized, and the Institute of Islamic Studies – with its goal of combatting Islamophobia and white supremacy, particularly online – has a vested interest.
Some scholarly work has begun to investigate the inherent inequality embedded in algorithms, including those that govern social media feeds and search engines.
"We're in early stages, but we'd like to work with colleagues across disciplines to have a conversation about our core interest in the algorithms that amplify online hate and inequality, such as Islamophobia," says Emon.
"It's important to recognize that the current search engines and search vehicles, whether developed by government agencies like LAC or by private corporations like Google, are just not structured in a way that helps us find useful information about Muslims in Canada."
The presentation of information – whether online, in archives or in conversations – is key to shaping the public discourse that surrounds a given community. The institute is combing through data, documents and stories to build a more holistic portrait of Muslims across Canada.
"If people want to get involved in the archive, they should ask their families," says Emon. "Talk to their grandparents, talk to people who are coming in to the country – people who might have old records."
Arts & Science