U of T's Danielle Martin on the need to close 'health gap' for women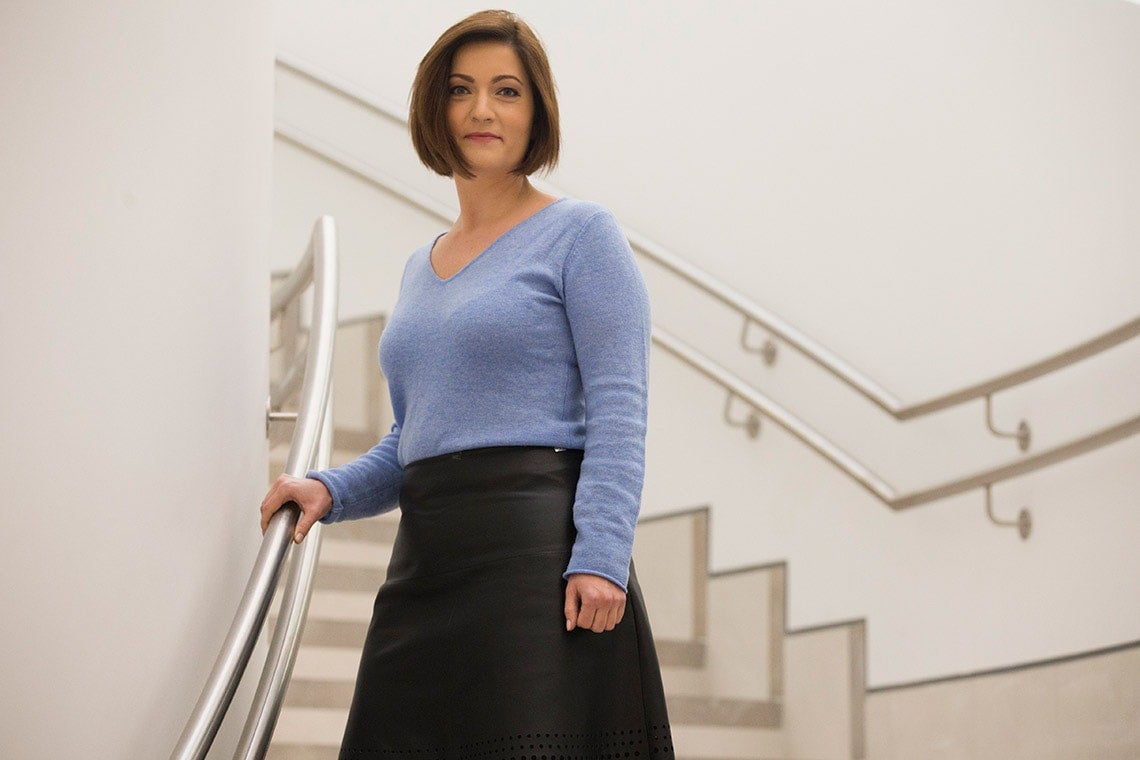 Dr. Danielle Martin says she isn't surprised by the results of a recent report that found women are suffering and dying unnecessarily of heart disease because of inequities in the health-care system.
Among the findings of the Heart & Stroke Foundation's 2018 Heart Report are that a woman dies of heart disease in Canada every 20 minutes, and that early signs of an impending heart attack were missed in 78 per cent of women.
This is a symptom of the wider problem of a "health gap," making it harder for women to access health care, receive accurate diagnoses or benefit from research on their specific risk factors, she tells CBC's Metro Morning. 
Martin, a professor in the University of Toronto's Faculty of Medicine, is also vice-president, medical affairs and health system solutions, of Women's College Hospital and associate professor at U of T's Institute of Health Policy, Management and Evaluation at the Dalla Lana School of Public Health.
"We seem to be at a moment where we're really talking a lot about gender issues, sexual violence in our community and society, wage gaps between men and women," she says. "This is a conversation that's been at the forefront for the last many months, but what we haven't yet been talking enough about is how is this manifest in health and health care.
"Just as we have a wage gap, we also have a health gap that needs to be closed."
As an example of the barriers women face in health, Martin says they are twice as likely to experience depression, but often have difficulty accessing treatment because of family responsibilities like child or elder care. 
Women's College Hospital, she adds, has put in place child-care services to ensure that new moms with postpartum depression can see a doctor. 
Inequities also exist in medical research, namely in the lack of studies on the physiological risk factors particular to women, Martin says. 
"In a perfect world, you would put a sex and gender lens on all research that takes place across disciplines," she tells host Matt Galloway.
Closing the health gap will require re-examining service delivery and education, with a focus on gender and other factors that contribute to an "unconscious bias" among health-care providers, she adds.
Experiences are not the same for all women, she says. Indigenous women and those of South Asian or Afro-Caribbean origin are at higher risk of coronary artery disease and more likely to experience bias in the form of systemic racism.
"This stuff is complex," she says. "As we try to grapple with these issues of gender and bias and violence in our society, [it's important] to notice that they pop up in different places, and they don't only pop up in people's workplaces or people's experiences of sexual harassment.
"They also pop up in the way we structure our systems of research and health-care delivery."
UTC