U of T researchers to offer Indigenous cultural safety course to students in health professions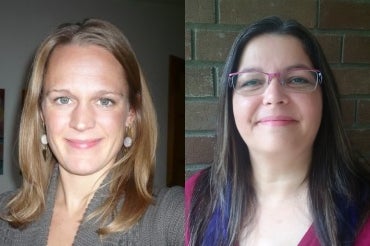 A new cultural safety initiative at the University of Toronto's Waakebiness-Bryce Institute for Indigenous Health aims to ensure the next generation of health professionals is better equipped to provide care to Indigenous Peoples.
"The New Respect Indigenous Cultural Safety Online" project aims to provide widespread online cultural safety training – which draws attention to unequal power relationships within health care – to U of T students in health-care professions, and then evaluate the changes to social, physical, emotional and spiritual behaviour of participants who have received the training.
As part of the project, U of T students in the Temerty Faculty of Medicine, Lawrence S. Bloomberg Faculty of Nursing and Factor-Inwentash Faculty of Social Work are being asked to participate in pre-survey to gauge their knowledge of Indigenous cultural safety. 
"We want to run a pre-survey for baseline knowledge and experience with Indigenous cultural safety to give us a sense of where people are at," says Tammy MacLean, a post-doctoral researcher at U of T's Dalla Lana School of Public Health who is running the project alongside supervisor and project lead Assistant Professor Angela Mashford-Pringle, an Indigenous faculty member who is associate director of the Waakebiness-Bryce Institute.
"We're hoping they get safety-first training. If anyone should be receiving this training, it should be our emerging leaders and it should start in university. That is where the accountability lies."
Cultural safety courses help participants understand how their cultural beliefs and behaviours affect the quality of care they provide to others – in this case, Indigenous Peoples. In the upcoming U of T course, for example, participants will be asked about their current knowledge about Indigenous Peoples, specifically in their profession.
Mashford-Pringle's lab already offers a micro-credential course in cultural safety to public health professionals. It was administered to Peterborough Public Health last month and involved Indigenous participants who filmed short segments that were woven together to deliver the nine modules for the public health staff to watch. Mashford-Pringle's lab will now gauge the medical professionals' knowledge of Indigenous health in a safe and culturally competent way. The results, to be published this summer, will support the development of an Ontario-based curriculum.
"Part of that curriculum will look at existing evidence and best practices, but it will also involve bringing together a community of Elders across Canada to provide insights and guidance into what should be included," says MacLean. 
All training for the Mashford-Pringle lab's cultural safety courses take place online. Once completed, researchers evaluate the changes to participants' social, physical and spiritual behaviour. 
"That will give us a sense of the initial responses to the training and how successful it was," MacLean says. "The long-term approach is to work directly with those faculties and the educators to incorporate that in the professional health training programs.
"We are going to try to understand what are the best practices or current knowledge, and then create a course on Indigenous safety training. It intends to be a bit different from current cultural safety training."
As a nurse, MacLean took a keen interest in Indigenous health early in her studies. During a posting in Inuvik, N.W.T., she noticed the challenges in delivering health care in the North. "It stuck with me," she says.
She later took on a role at the Waakebiness-Bryce Institute as a post-doctoral researcher.
MacLean is actively incorporating cultural safety knowledge into her research. Her thesis, which she defended last year, focused on men from Ivory Coast, intimate violence and how they experienced changes in their relationships.
Dalla Lana