U of T researcher launches app to tackle violence against Brazil's LGBTQ community: Reuters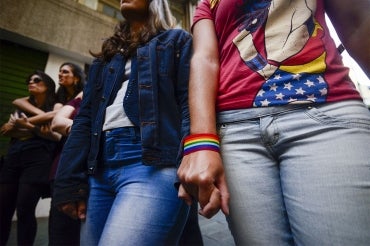 University of Toronto mental health expert Monica Malta has helped launch an app that lets LGBTQ people in Brazil list safe spaces and notify others in case of a threat, Reuters reports.
Called "Dandarah" after a trans woman who was murdered in 2017, the app uses crowdsourcing to map places where attacks occur as well as police stations, health clinics and NGO offices.
Malta, who has researched violence faced by transgender women in Brazil, told Reuters she hopes the app will contribute to curbing transphobic violence in Brazil, one of the world's most dangerous countries for gay and trans people.
"The key issue for us to think about was ... how could we build upon everything the community had and foster something that could give them a better tool to not only report (violence), but also reach out and support each other," said Malta, an assistant professor in the department of psychiatry in the Faculty of Medicine and an independent scientist at the Institute for Mental Health Policy Research at the Centre for Addiction and Mental Health.
Bruna Benevides, a trans activist involved in the project, told Reuters the app "encourages the population to report crimes so we can reduce omission and impunity."
UTC