U of T President Meric Gertler joins the Waterfront Toronto board
"Our success as an institution rests very heavily on the quality of life in this region – and the waterfront is a huge part of that quality of life"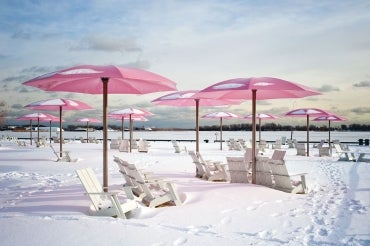 Toronto's waterfront is experiencing a renaissance and University of Toronto President Meric Gertler wants the university to be a part of it.
He has been appointed by the Province to the board of Waterfront Toronto, a public agency created by the federal, provincial and municipal governments that aims to enhance community engagement, boost economic activity, and provide more public and inclusive spaces along Toronto's waterfront. 
"We know that a successful waterfront can become a huge asset for a city, helping to attract and retain talented people, helping to attract inward investment, both residential and commercial-industrial," says President Gertler. "If we are able to get the waterfront right, Toronto will be that much more successful in achieving these goals."
The president and CEO of Waterfront Toronto, William Fleissig, encouraged President Gertler to join the board.
"It was very much part of Will's thinking that higher education and research should have a stronger presence on the waterfront," President Gertler says.
"Meric Gertler's appointment to the Waterfront Toronto Board will make a huge difference to our work," Fleissig says. "His extensive knowledge and understanding of urban innovation will make our revitalization efforts even more informed and more impactful."
President Gertler sees the university playing an important role in the development of Toronto's waterfront by helping to make that piece of the city a truly innovative community.
"Innovative in the sense of the high quality of built form and design standards, innovative in terms of attaining ambitious sustainability goals – and Waterfront Toronto is really committed to building what it refers to as climate-positive communities," he says. "U of T has so much expertise to lend in that regard." 
Waterfront Toronto wants to dedicate space along the water for innovation and entrepreneurship. U of T could possibly play a role in that too, Gertler adds. 
"It's a brilliant move by Waterfront Toronto," says Professor Richard Florida, director of cities at U of T's Martin Prosperity Institute and an authority on cities, innovation and urban development.
"Meric brings unparalleled knowledge and understanding of the forces that shape the world's great cities and what makes them innovative, livable and sustainable," Florida says. "We are lucky to have him as the president of the University of Toronto, one of the world's leading universities. He is a brilliant thinker and incredible city builder. 
"His appointment to the Waterfront Toronto board will help take a great global city to the next level."
Shauna Brail, associate professor, teaching stream, and urban engagement adviser to the president, says the appointment "helps to further solidify the university's commitment to leveraging our location" and working with a range of partners.
"And given Waterfront Toronto's revitalization mandate, and the University of Toronto's breadth and depth of urban expertise, this may also lead to the potential for new partnerships between faculty, students and the city."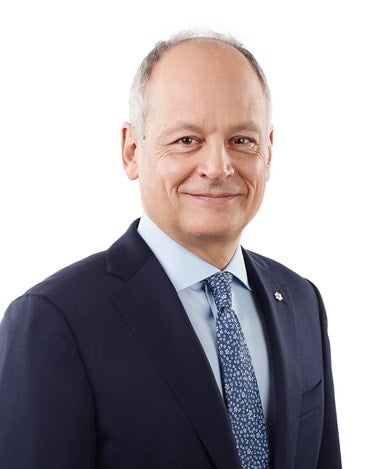 President Gertler attended his first board meeting in December. 
"I found it really interesting. It was a bit like drinking from a fire hose – there's a lot to learn," he says.
Growing up, he enjoyed trips to the island by ferry. Today, President Gertler likes to head over to places like Sugar Beach and Corktown Common.
"It's incredibly interesting to see how these new spaces have successfully animated the waterfront. They are attracting people to parts of the city that have long been neglected or overlooked," he says.
Waterfront Toronto is taking on some big projects in the coming years, such as the redesign of the Jack Layton Ferry Terminal. 
"Once Torontonians have a closer look at what is imagined for that facility, I believe there will be strong support for getting on with the task," he says.
He's also looking forward to the transformation taking place underneath the Gardiner Expressway. A 1.75-kilometre stretch dubbed the Bentway is set to become public space, connecting downtown neighbourhoods. 
"People who have seen the High Line in New York have an understanding of the potential for a project like that to really change the way we look at an often neglected, forgotten or abandoned part of the city in completely new and fresh ways – so that's going to be incredibly exciting." 
Waterfront Toronto's vision runs parallel to that of U of T in its quest to create a livable, inclusive city, he says.
"Our success as an institution rests very heavily on the quality of life in this region – and the waterfront is a huge part of that quality of life," says President Gertler. "So the work of an agency like Waterfront Toronto to create a waterfront that is available to be enjoyed by everybody and that brings together a really rich mix of activities and land uses will be incredibly helpful for our mission as an educational institution."
(Photo of Sugar Beach by Still the Oldie via flickr; see the Creative Commons Licence)