U of T Mississauga's Maanjiwe nendamowinan recognized for excellence in design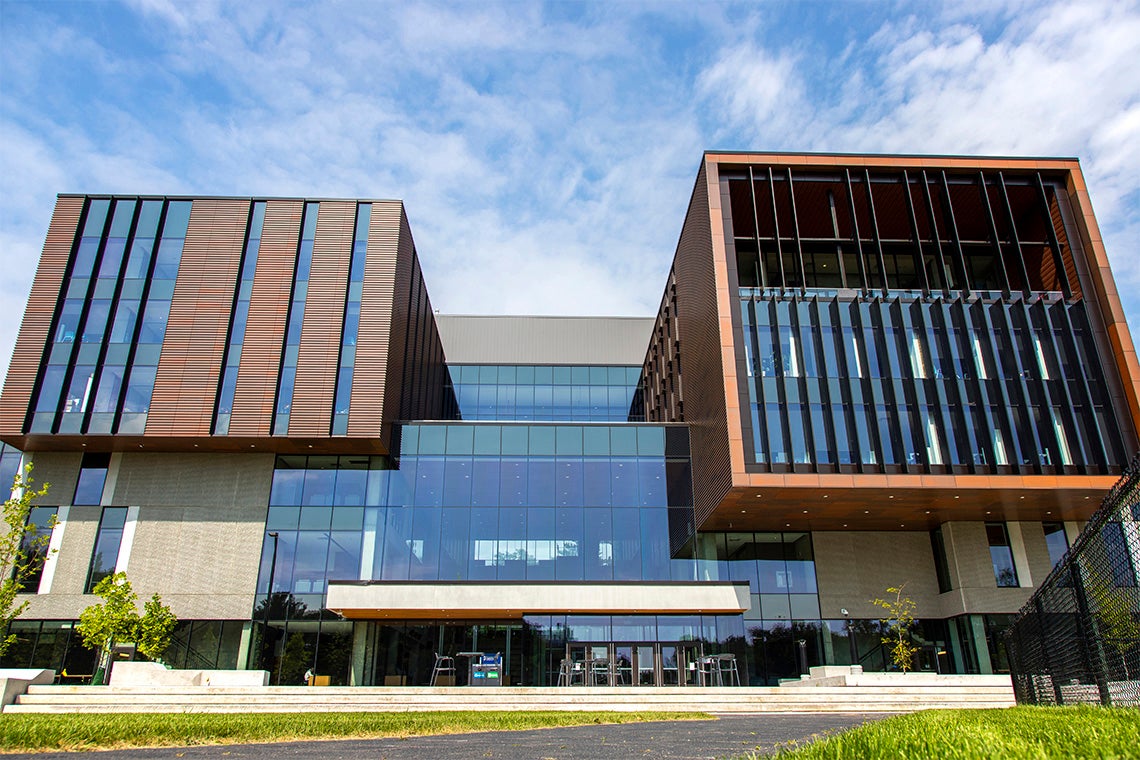 The name means "gathering of minds," but the University of Toronto's Maanjiwe nendamowinan also excels at gathering praise.
Officially opened in 2019, the U of T Mississauga building recently earned a Citation Award from the American Institute of Architects, Canada Society chapter, a fellowship of architects and design professionals based in Vancouver, B.C. The annual awards recognize excellence in Canadian architecture, urban design and interior design.
The six-storey, 210,000 square-foot building was designed by Toronto firm Perkins&Will, which also designed U of T Mississauga's Hazel McCallion Academic Learning Centre and Instructional Centre.
"The architecture expresses the coming together of diverse influences and celebrates the unique theatre of campus life," the firm said in a tweet celebrating the win.  
The building's Anishinaabemowin name (pronounced Mahn-ji-way nen-da-mow-in-ahn) was chosen from 700 suggestions in collaboration with the Mississaugas of the Credit First Nation, on whose traditional territory the campus now stands.
With 40,000 square feet of useable space, Maanjiwe nendamowinan offers more than 500 study spaces and 29 classrooms for English and drama, philosophy, historical studies, language studies, political science and sociology, digital humanities research, the Centre for South Asian Civilizations and the Robert Gillespie Academic Skills Centre.
The building has a LEED Silver designation for its many sustainability features, including rainwater recycling, energy-efficient mechanical systems, a green roof and special glass designed to deter bird strikes.
"We are very proud of the Maanjiwe nendamowinan building and pleased its design has been recognized for this AIA Canada Society award," says Tammy Cook, executive director of Facilities Management & Planning at U of T Mississauga. "It is not only beautiful but also contains state-of-the-art learning spaces and sustainability features."
UTM