U of T launches first-ever student diversity census to identify barriers to student success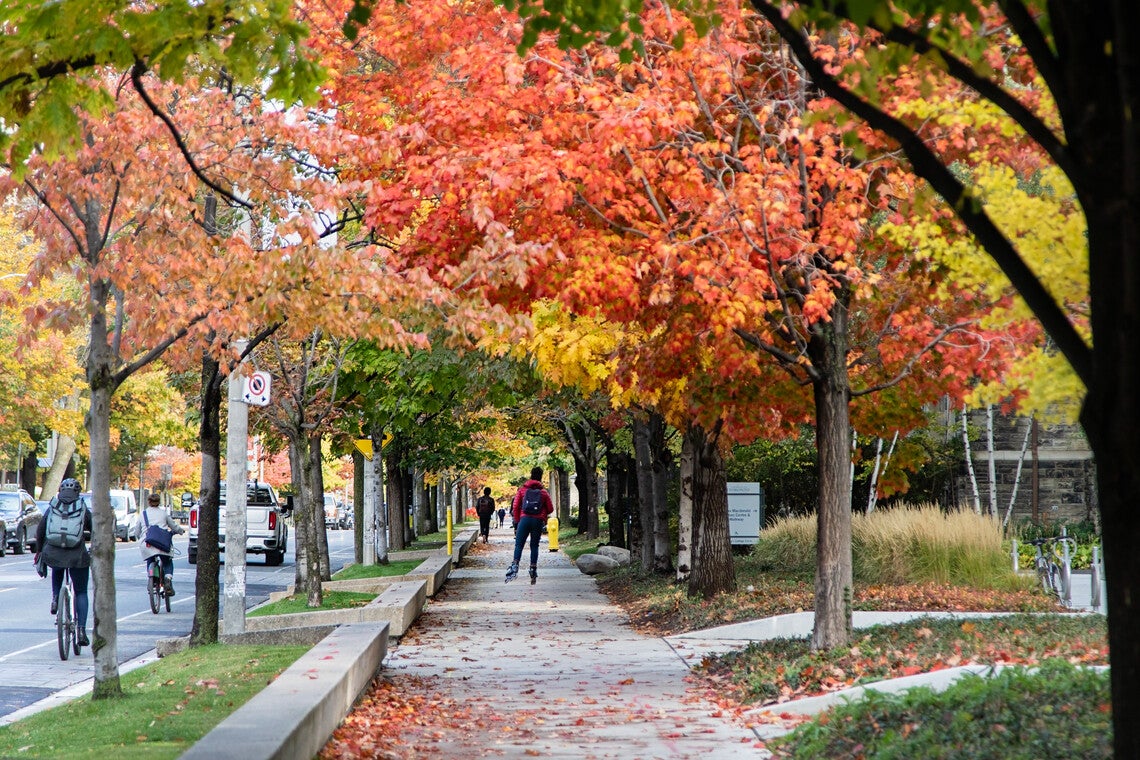 The University of Toronto is launching a new initiative to support its commitment to advance student equity and accurately represent its diverse community.
Developed by the Office of the Vice-Provost, Students, the first-ever U of T Student Equity Census is a voluntary survey that will help university leaders address systemic barriers to inclusion and build a stronger foundation for its faculties, programs and co-curricular activities to support underrepresented communities.
Starting on Nov. 16, students can access the quick, seven-question survey through Quercus, ACORN, or the Office of the Vice-Provost, Students' website. The survey, which has no deadline, is open to all undergraduate and graduate students enrolled on U of T's three campuses.
"Our community is keen and interested in addressing the systemic inequities that exist within our society, but also within the educational space and within our institution," says Professor Micah Stickel, acting vice-provost, students.
"We hope that all students recognize that participation in the census will be a way in which they can advance this collective effort."
Modelled on a Statistics Canada survey, the voluntary U of T survey will ask students questions about gender identity, sexual orientation, Indigeneity, racial and/or ethnocultural identity, disability and educational attainment of their parent or guardian. 
Responses to the U of T Student Equity Census are confidential and only aggregated data from the survey will be published. Students have the option to skip questions and can edit their answers after submitting the survey.
Stickel explains that demographic data will help to identify the intersectionality of students' identity and give a more accurate picture of how to improve initiatives such as student recruitment and support services on campus.
The results from the U of T Student Equity Census will also help identify what barriers exist within academic programs, specifically for students who are Indigenous, Black and racialized communities, women, students with disabilities and students from the LGBTQ2S+ community.
"Every individual has many experiences and factors that make them who they are, and the census will help facilitate important, honest and reflective conversations to advance inclusion at the University of Toronto," says Sandy Welsh, vice-provost, students.
"This survey will allow us to examine and, if necessary, rebuild frameworks within the institution to ensure every student is truly represented."
Data from the U of T Student Equity Census will augment information from the National Survey of Student Engagement (NSSE), which U of T participates in every three years. Used by all universities in Ontario, the NSSE asks first and final-year students questions about their experience in and outside of the classroom.
"This survey supports efforts to advance equity, diversity and inclusion at U of T," says Karima Hashmani, U of T's executive director of equity, diversity and inclusion. "It will help by identifying and informing strategies to address systemic barriers of access and inclusion."
An advisory roundtable, made up of students, staff and faculty, is being organized to determine how to effectively report and use the demographic data from the census. The roundtable will also compile a report of census feedback, which is set to be published by the end of next summer.
"In order to advance equity for our students, we hope to develop a framework and a process in which various offices can make a request to use the data in an appropriate way, while respecting the privacy and confidentiality of our students," Stickel says.
"As a foundation for this effort, we will respect that, as an institution, students are voluntarily sharing these aspects of their identity with us, and we will always hold this in high regard."
UTC/Freelance