U of T hosts conference on cities and the humanities and social sciences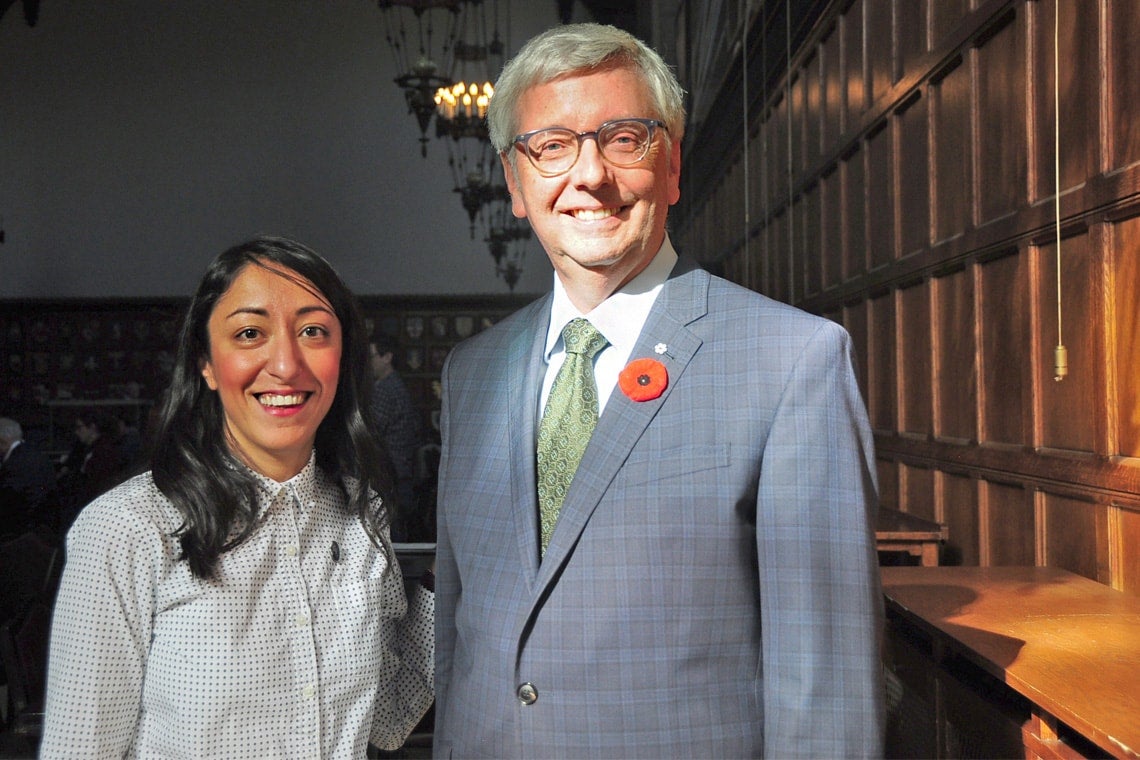 The Federation for Humanities and Social Sciences held its annual conference at Hart House with a focus on the relationship between cities and social sciences. 
U of T President Meric Gertler told attendees that this relationship is essential to creating more inclusive and democratically engaged cities. 
"From climate change to income inequality, from public health to missing and murdered Indigenous women, from understanding religious or cultural divides to finding means to bridge them, from global trade to public transit – in these and so many other important issues, the expertise and insight of humanists and social scientists is urgently needed," Gertler said. 
Stephen Toope, director of the University of Toronto's Munk School of Global Affairs and president of the Federation said he's "fundamentally challenged" by the ideas brought forward at the conference, including those of keynote speaker Zahra Ebrahim, co-director of Doblin Canada.
She spoke about bringing new people into the city-building process.
"In every problem we seek to solve for, how are we driving the change-making efforts from the people we are serving?" said Ebrahim. 
"What it requires is the fundamental rethink of our own orthodoxies of when people are invited to participate, when people are invited into the decision making process." 
Innovation was also a hot topic at the conference, with David Wolfe, professor of political science at University of Toronto Mississauga and co-director of Munk's Innovation Policy Lab, stressing the importance of utilizing the skills of arts-based disciplines in emerging industries.
"I have long said to undergraduates that in a digital era where increasingly content is king and content is what is being driven across the global pipes of the internet, the single most important skill that contributes to that is writing," said Wolfe. 
"There's nothing that I think we do in the social sciences and humanities that is more economically valuable than teaching people how to write well both analytically but more importantly creatively."