U of T 'Horror Film' course keeps students on the edge of their seats
"Horror provides a structured, formal space to explore experiences like death, decay and monstrosity that may otherwise be dangerous, hidden or off-limits"
When Carrie Reese turned 10, she invited friends to her house for a sleep-over birthday party and chose a special film to mark the occasion.
Equipped with plenty of pillows to clutch and hide behind, she and her friends nervously pressed play and began watching Alfred Hitchcock's iconic 1963 horror film, The Birds.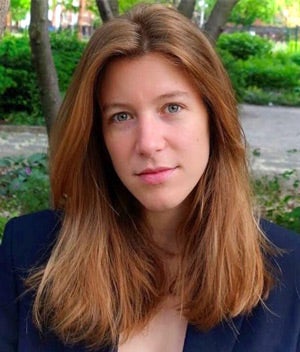 It was the beginning of a lifelong interest in scary movies that she is now sharing through her course, Horror Film, at the Faculty of Arts & Science's Cinema Studies Institute (See a list of Reese's picks for Halloween viewing below).
The course examines horror films through a critical thinking lens, exploring key elements such as gender and genre as well as notions of space, the home and ownership. That extends to discussing ways that horror connects to emotion and experience, and how emotions like fear and dread can be visualized.
"It's about getting students to learn through images and to understand the value in studying images," says Reese, a sessional instructor who holds a PhD in cinema studies from U of T. "Rather than talking about whether a film is good or bad, we're critically investigating it and seeing how it helps us to understand different modes of being."
The class studies movies spanning several decades including modern films such as Us (2019) and Candyman (1992), to classics such as Jaws (1975), The Texas Chainsaw Massacre (1974) and early horror pictures such at Cat People (1942) and the original Frankenstein (1931).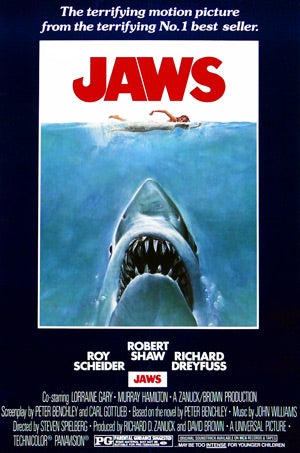 Reese says she loves the fact that every student's approach, interest and reaction to horror movies is unique, and she feeds off this wide spectrum of experiences and perspectives.
"I encourage students to come to horror movies in different ways and through their own interests," she says. "It's been rewarding to see students who maybe have never taken a cinema studies class before and are able to have their first experience with the discipline through horror."
Part of the course requires a deep dive into the films' stories, and the techniques and methods used to evoke a fearful response.
"One of my favorite things to look at in horror is editing," says Reese. "If there's something that's edited in like a jump scare, why are we responding to that? Because it's put in at a time that's not expected. So we're breaking those things down and talking about our reactions, but also examining how this is created on screen – how there are patterns in horror that we come to expect, but nevertheless continually surprise us."
When it comes to fearful responses, Reese sees them first-hand during her in-class screenings of the course's movies as the crowd of students hold their breath together or sigh in relief.
"It's absolutely delightful to engage in screenings as a community and I think it's such an important experience," says Reese, adding that the screenings are paired with reflective discussions that follow.
"We're looking at how these things are presented visually and stylistically, and I'm seeing firsthand the way these images have shifted ways of critically thinking about media, about emotion, and about politics."
But why do we subject ourselves to being frightened?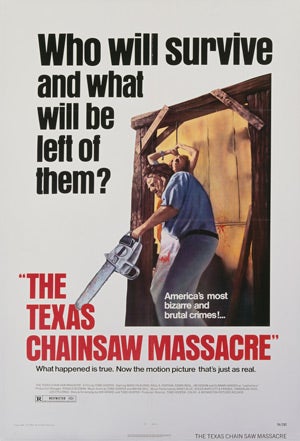 "This paradox, enjoying horror, has been studied in some of the canonical horror literature and it's one of the things I had students explore in the first few weeks of the course," says Reese.
"Horror provides a structured, formal space to explore experiences like death, decay and monstrosity that may otherwise be dangerous, hidden or off-limits. Part of the thrill is in seeing things we're typically not supposed to see or experience. This is articulated in the 'paradox of horror,' or why we seek out and derive pleasure from frightening, horrific experiences, as articulated through the cinematic medium."
Eric Kim, a second-year student and member of Woodsworth College with a double major in cinema studies and East Asian studies, says he is enjoying the class but admits he isn't a fan of horror films.
"I never really liked them growing up," he says. "But over the past few years, I've really appreciated what directors like Jordan Peele (Nope, Us, Get Out) were doing with horror, and it made me realize what a strange blind spot it was in my understanding.
"What is it about a film that makes you want to scream in fear? I just wanted to dive into that question and confront that. And it's led to how I can start discussing my own anxieties through what I want to research in my other courses or what I create with my own stories and comics. Unknotting these emotions and finding a new creative perspective inside has been a delightful discovery."
Addisa O'Brien Thompson, a member of Trinity College and a second-year student with a double major in cinema studies and international relations, says she adores horror films and being scared.
"I'm a fan of scary things," she says. "Through this course, I've gained the ability to better analyze the variety of methods in which terror and disquiet are portrayed through film and instilled into the spectator. What I enjoy most about this course is how I have opportunities to explore the horror genre through these practical means."
All of this analysis has inspired O'Brien Thompson to make a short film of her own for the course's final assignment.
Similarly, Kim says he's inspired to create his own story. "It's forced me to reconsider everything I thought I understood about horror and encouraged me to start think about making one."
---
Ringu (dir. Hideo Nakata, 1998)
"A notorious Japanese horror film that I love for its take on the monstrosity of media. You may have seen the American remake, but the original provides a texture to its treatment of video and technology that I think is lost in the Hollywood version."
Rec (dir. Paco Plaza, Jaume Balagueró, 2007)
"A scary, fun found-footage horror film that is a gruesome and increasingly relevant commentary on illness and quarantine."
Raw (dir. Julia Ducournau, 2016)
"This film is known for its audience response to gore, but I promise it's not as bad as the press makes it out to be. A coming-of-age cannibal story."
Goodnight Mommy (dir. Veronika Franz, 2014)
"This is a film that has stuck with me for both its style and unique treatment of themes in the horror genre, including doubles, imposters, and cosmetic surgery. Worth a watch for the opening alone."
Blood Quantum (dir. Jeff Barnaby, 2019)
"Another brilliant take on the zombie film that uses the genre to explore Indigenous heritage. The title refers to laws used to determine indigeneity. Shot in Quebec and New Brunswick."
Nanny (dir. Nikyatu Jusu, 2022)
"This is a surrealist horror take that I have been thinking about because of the ways it so seriously and beautifully grapples with migration, work and care."
Arts & Science