U of T Faculty of Law event focuses on law and policy amid climate change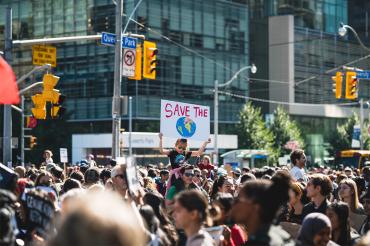 How is climate change affecting the law – and the role of law – in society?
The question will be at the centre of a two-day conference hosted by the University of Toronto's Faculty of Law beginning March 2. 
Law in a Changing World: The Climate Crisis aims to broaden legal and policy discussions and explore how climate change is impacting law and the legal profession.
"Climate change is not only for experts to grapple with but for all members of society at all levels," says University Professor Jutta Brunnée, dean of the Faculty of Law and James Marshall Tory Dean's Chair.
"Similarly, climate change has implications for virtually all areas of law, as well as legal institutions and lawyers, so it requires nothing less than rethinking who, what and how law regulates."
Nearly two dozen U of T Law professors, as well as U of T Law students and guest speakers, will present a series of papers under five key themes that intersect with climate change: governance, law and justice, law and institutions, legal practice and law and technology.
Indigenous law scholar John Borrows, the inaugural Loveland Chair in Indigenous Law, will talk about how Indigenous law can address climate governance, drawing from Indigenous Peoples' lived experiences with climate change over millennia.
"Indigenous laws contain intellectual and cultural resources to help us make decisions, regulate our affairs and resolve disputes related to climate justice in the present and future," Borrows says.
"In dealing with climate change, we should recognize and revitalize Indigenous law amongst the other important actions we pursue."
Trudo Lemmens, a professor and Scholl Chair in Health Law and Policy, co-authored a paper with disability rights advocate Gabrielle Peters on how climate change debates and initiatives are continuing exclude those living with disabilities.
"Negative impacts of climate change are disproportionately experienced by disabled people, including those who are racialized, poor or living on low incomes, or senior," Lemmens says.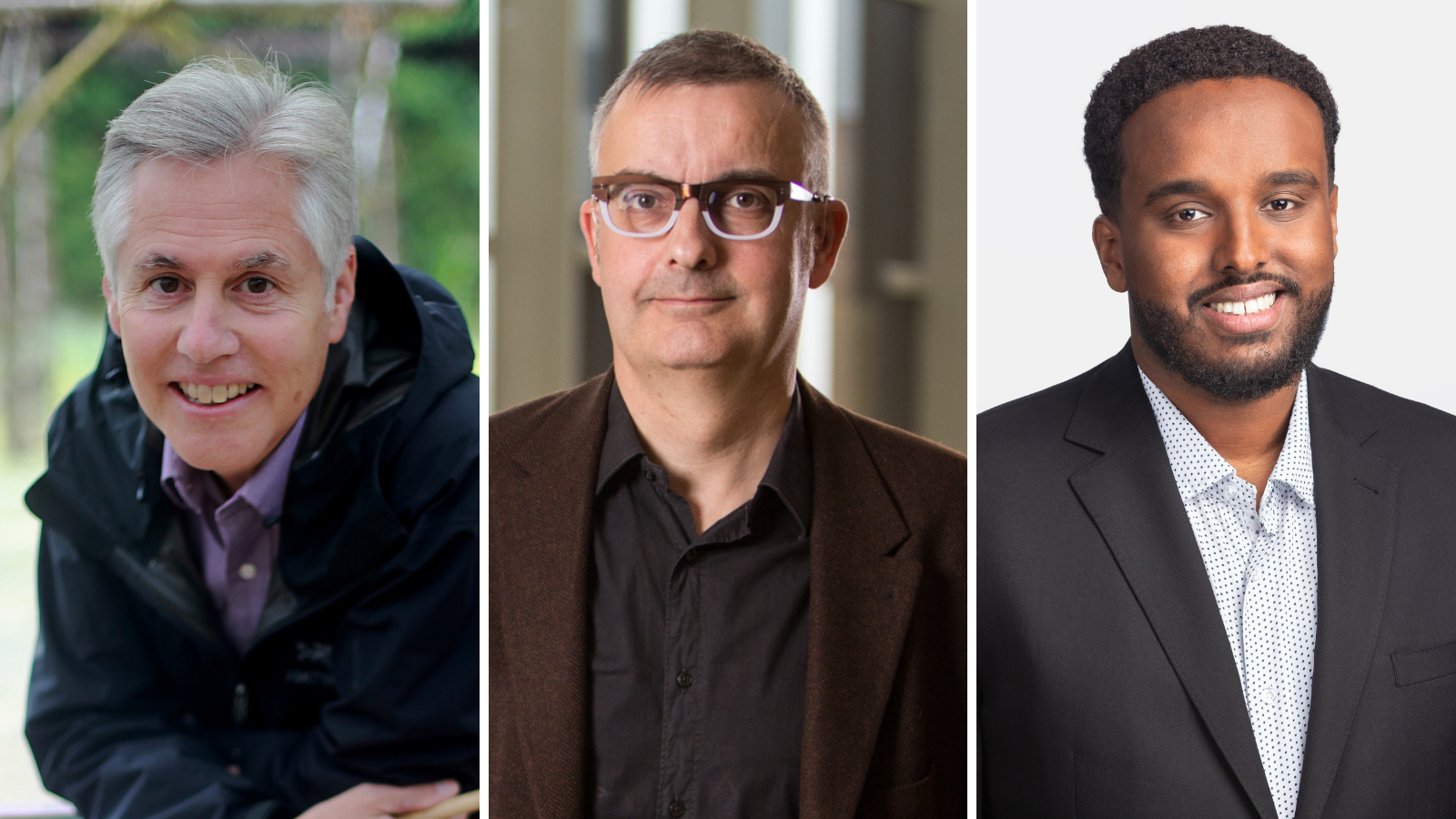 From left to right: John Borrows, Trudo Lemmens and Abdi Aidid (supplied images)
"For example, extreme heat or poor air quality issues are well-known and can result in untimely deaths. However, state interventions, such as alerting the public, tend to rely on individual solutions, rather than our collective responsibility."
An assistant professor in the Faculty of Law, Abdi Aidid will share insights on "Ethical Lawyering and Existential Threats" as part of the discussion on legal practice.
"Lawyers are deeply implicated in the climate crisis, yet the mechanisms we have for regulating lawyer behaviour are conspicuously absent from discussions about appropriate responses to global warming's existential threat," Aidid says.
"Is the discipline of legal ethics – rules, institutions and mechanisms currently in place – capable of responding to challenges on the scale of the ongoing climate crisis?"
The event will kick off with a keynote address by best-selling science fiction writer Kim Stanley Robinson, who works with the Sierra Nevada Research Institute, the Clarion Writers' Workshop, and University of Califronia San Diego's Arthur C. Clarke Center for Human Imagination. He was named "Hero of the Environment" by Time magazine in 2008.
Robinson will speak to the role of law and law schools in tackling climate change, drawing on his latest book, The Ministry for the Future. The book is set in the near future and revolves around the efforts of a division established under the current international treaty on climate change: the Paris Agreement.
"The book crosses over from the sci-fi world to contemporary policy discussions around climate change and catastrophe," says Brunnée. "It raises many interesting questions, including whether we may indeed need a 'Ministry for the Future' to tackle climate change?
"We want conference participants to think outside of the box and to underscore that climate change is a multilayered challenge to which there are no easy solutions. But if we can act on multiple fronts, from all levels of expertise – law being just one of them – we can come to grips with it."
Law