Don't surrender to the robots yet: U of T experts weigh in on how Canada should keep up with technology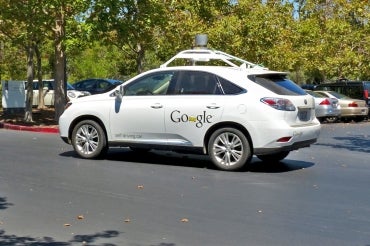 Though technology is evolving at a rapid pace, we're not quite ready to give in to the robot overlords just yet. But as the world becomes increasingly automated and better-connected, individuals and public and private institutions need to adapt.
That was the message reiterated by tech experts and industry insiders last week at "Disruptive Innovation/ Inclusive Economies," an event organized by the Intergovernmental Committee for Economic and Labour Force Development (ICE) and Toronto Workforce Innovation Group.
Speakers included Dan Breznitz, U of T professor, chair of innovation studies at U of T's Munk School of Global Affairs, cross-appointed with the department of political science in the Faculty of Arts & Science; David Ticoll of the Munk School's Innovation Policy Lab; Creig Lamb, U of T alumnus, author and policy advisor at Ryerson University's Brookfield institute; and Steve Orsini, secretary of the cabinet and head of the Ontario public service.
"Technology has really been fundamentally changing the composition of the labour force since the advent of modern technologies," Lamb said. 
"At minimum, routine jobs are likely at risk of being affected by automation, some will be eliminated," he said.
One of the imminent threats to jobs in Canada is the introduction of self-driving cars, which Ticoll says is inevitable. 
"We've got to do this, even if we don't want to do it, it's going to happen. So we need to prepare for it one way or another," said Ticoll, who is the author of a City of Toronto report on automated vehicles. 
"This is coming upon us and we need to think as a society about both how to optimize the benefits and face up to the downsides," he said.
Although some jobs will be created by self-driving cars, particularly in manufacturing, wholesale and retail trade and construction in cities, Ticoll estimates one million jobs will be jeopardized, including taxi and truck drivers, vehicle insurers and car dealers. 
When it comes to the public sector, Orsini says all levels of government are starting to pay attention to the ways technology can help them to better deliver services.
"It's going to be more on their mobile devices, it's going to be more about how do we deliver services to people where they are – the most convenient and effective way possible," he said. 
"People don't want to just be told 'here are your services' – they want to be engaged in the co-design of those services. That's going to be an underlying theme of how we are going to fundamentally change how we do public policy, not only in Canada but around the world."
(Below: Dan Breznitz)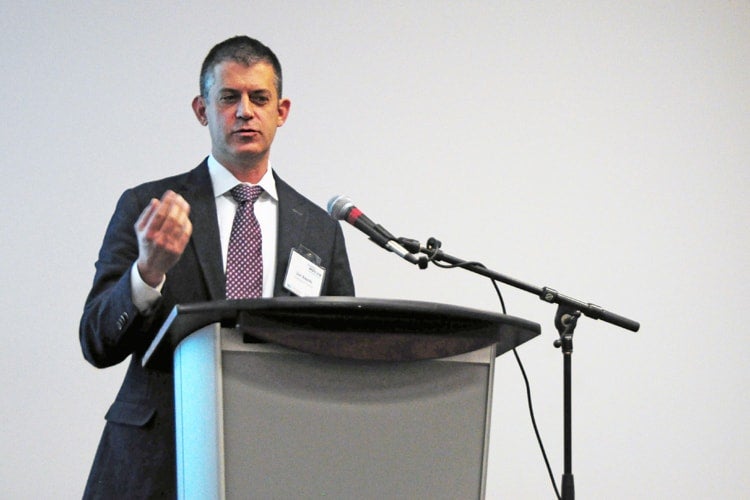 Breznitz said governments have to be flexible.
"You need to have a commitment to a process of continuous policy experimentation," he said.
"You need to experiment all the time and have a process of scaling up very rapidly what works, and killing what doesn't and moving the resources to a new experiment."
Education plays a big role in ensuring Canada keeps up with ever-changing technology, Ticoll said. 
"Something that every university graduate needs to have is the education that enables them to be innovators and productive people in a world in which technology is everywhere."