U of T entrepreneur raises $4.3 million for compostable bioplastics startup: The Globe and Mail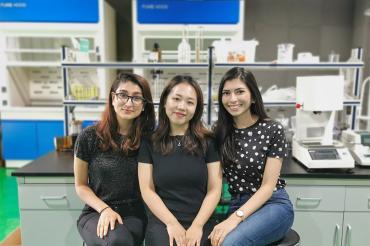 EcoPackers Inc., a social enterprise co-founded by University of Toronto alumna Nuha Siddiqui, has raised $4.3 million in pre-seed and seed financing for its biodegradable bioplastics business, the Globe & Mail reports.
The idea for the startup, which got its start by making packing peanuts from agricultural by-products, was conceived by Siddiqui while she was president of U of T social entrepreneurship club Enactus. The company, developed with the support of the Creative Destruction Lab, now makes an eco-resin that can be used to develop compostable alternatives to a wide array of common plastic goods. 
Siddiqui, who graduated from Rotman Commerce, told the Globe and Mail that she went to great lengths to convince people of her product's eco-friendly credentials. "When people didn't believe that it was 100 per cent compostable, I would eat the product," she said. "People were shocked and concerned."
She said EcoPacker's products are genuinely biodegradable, unlike many other bioplastic products. "You can put it in your backyard and, after a few rainfalls, it will end up becoming part of your environment and you don't have to put it through any industrial-level composting systems, which is usually the case with a lot of bioplastics."
UTC