U of T endocrinologist Lorraine Lipscombe to lead 'powerhouse' diabetes research network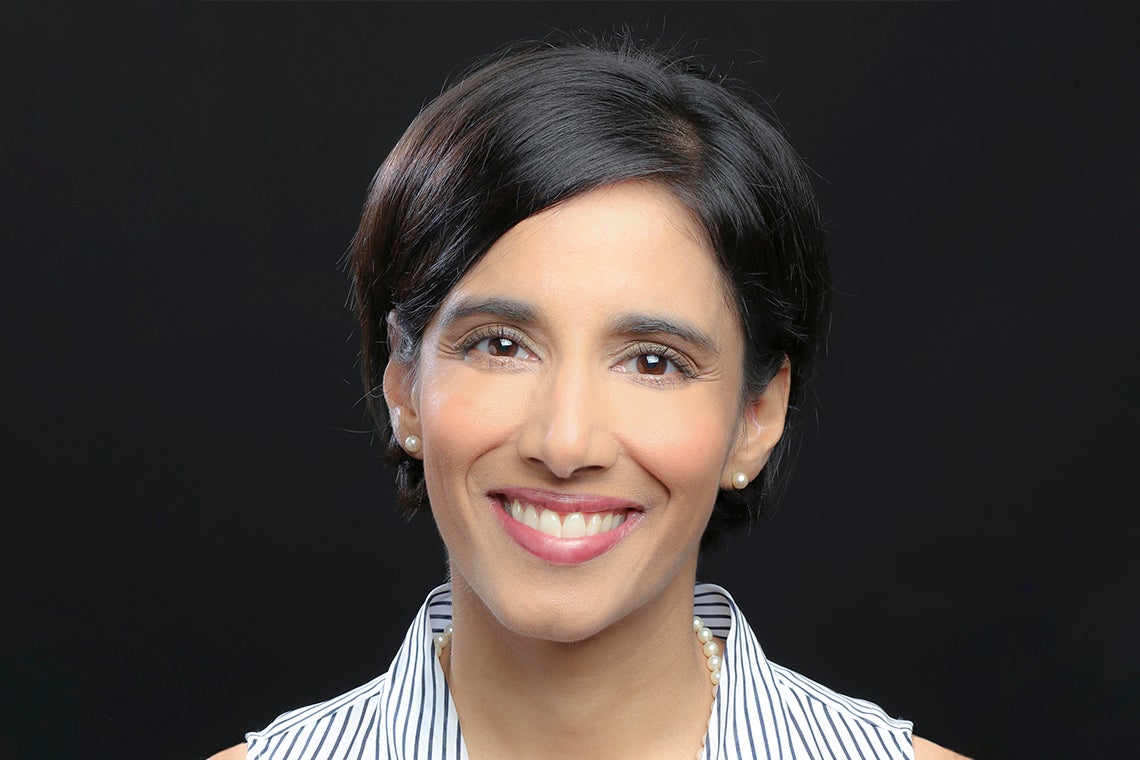 A noted diabetes researcher and public health advocate from the University of Toronto has been selected to lead a "powerhouse" research network that will focus on the global fight against diabetes and other serious chronic diseases.
Lorraine Lipscombe, a physician and associate professor in the department of medicine in the Temerty Faculty of Medicine and the Dalla Lana School of Public Health, has been appointed director of the Novo Nordisk Network for Healthy Populations.
Lipscombe is a respected endocrinologist who holds appointments at Women's College Hospital, where she is director of the hospital's endocrinology division and is a senior scientist in the Women's College Research Institute. Her research focuses on the prevention and improvement of care and outcomes for patients with diabetes, particularly women.
In February 2021, Novo Nordisk and the University of Toronto announced a $40-million investment to establish the Novo Nordisk Network for Healthy Populations. Based at U of T Mississauga, the network is a partnership between the Temerty Faculty of Medicine, the Dalla Lana School of Public Health and U of T Mississauga. The network will focus on interdisciplinary collaboration to accelerate on-the-ground diabetes research, education and outreach.
"I am truly excited and honoured for the chance to lead this visionary network in demonstrating innovative and effective ways to make populations healthier," Lipscombe said.
"The Network will afford an unprecedented opportunity to integrate and align expertise across multiple areas to establish a world-leading research program, through strategic collaborations between three U of T academic powerhouses and key community stakeholders in the City of Mississauga."
"Being one of the most diverse cities in the world, with a mix of urban and suburban areas, and much higher rates of obesity and diabetes than the national average, Mississauga provides a unique environment to explore interventions that can be applied to a wide range of contexts around the world."
The network executive team welcomed news of Lipscombe's appointment.
Alexandra Gillespie, vice-president and principal of U of T Mississauga, lauded the incoming director as "a world-class researcher, proven team-builder and dynamic leader known for sharing her expertise to empower the success and well-being of others."
"With her guiding hand, the Network will achieve its goal of identifying and implementing strategies to prevent diabetes and diabetes complications in high risk and marginalized communities," added Professor Gillian Hawker, chair of the department of medicine.
Lipscombe's expertise in both clinical care and population health makes her "a superb choice to lead the network," said Professor Adalsteinn (Steini) Brown, dean of the Dalla Lana School of Public Health, where Lipscombe teaches in the Institute for Health Policy, Management and Evaluation.
"As a clinician and an epidemiologist, she is particularly skilled at seeing the gaps between research and health delivery, and has developed an impressive track record in addressing them."
Gillespie also noted Lipscombe's strategic planning skills.
"Professor Lipscombe will enable the Novo Nordisk Network to achieve its ambitious goals: to unite university divisions, hospitals, and community partners in the fight against diabetes and other serious chronic illnesses," Gillespie said.
"Her leadership will benefit the health of so many people in Mississauga, Toronto, and around the world."
The announcement of Lipscombe's appointment comes at a momentous time for diabetes research, as U of T continues a year of celebrations marking the 100th anniversary of the discovery of insulin at the university.
In June, the City of Mississauga announced that it will become the first Canadian municipality to join the Cities Changing Diabetes program. The Novo Nordisk-supported initiative will provide the city with tools, resources and partners – including the Network research hub – to prevent the rise of type 2 diabetes in Mississauga.
About 420 million people worldwide live with diabetes. The World Health Organization estimates that the disease is responsible for more than 1.6 million deaths annually. Complications can lead to devastating health outcomes such as blindness or limb amputation.
"The discovery of insulin is a monumental achievement for Canada and a beautiful example of the translation of research findings into life-altering benefits for people," Lipscombe said.
"Despite this discovery and all the progress that has been made since then, diabetes remains a major burden on individuals, families, communities and health-care systems around the world."
"Much research has been done to recognize root causes of diabetes and its consequences and to identify effective interventions. We must now act on this evidence, by shifting our focus from describing what might work to showing what does work."
Medicine