U of T course explores urban youth languages – in Toronto and around the world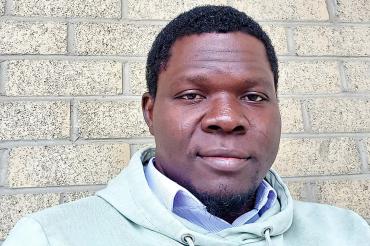 If you overheard someone saying they've been friends "for a minute," would you assume they just met? If so, you may need to brush up on your urban slang. 
"A minute" is a phrase that actually means for a very long time, and it's just one the many words and expressions students are learning about in the new University of Toronto course: Urban Youth Languages of the World.
Youth across the globe are continually creating new terms and expressions – and their impact and influence can be substantial, says Adeiza Isiaka, a post-doctoral researcher in the Faculty of Arts & Science's department of French and department of Spanish and Portuguese who is teaching the course. 
The creation of urban youth languages involves "youth populations using the grammar of existing languages and inserting novel words and slang," Isiaka says. "There's a lot of linguistic innovation going on."
Isiaka's course examines urban youth languages that have emerged in Africa, North America and Europe, with a focus on the sociolinguistic concepts of language, multilingualism, lexical innovation and renovation, and language-mixing in relation to youth language practices.
Urban youth language comes in many forms. Isiaka says it could mean new words, words pronounced in a different way, a word with multiple meanings or words taken and adopted from different languages. 
What purpose do urban youth languages serve? 
"It depends on the context and where this language is used," Isiaka says, noting youth languages are developing across the world, with Africa being a particularly fertile region.
"It could be used to protest the establishment or to demean colonial legacies of linguistic normativity. In Cameroon, for instance, youth languages are used to protest the dominance of Francophone and Anglophone language norms.
"In South Africa, some youth languages developed as prison languages, particularly during apartheid. They were a way of communicating so youth could have conversations without jailers knowing what they were talking about." 
In Nigeria, youth language is primarily intended to set the younger generation apart from the general population, according to Isiaka.
"It's a way to show that you're smart, or that you belong to the youth population, and that you're aware of the street." 
Similarly, in North America, youth language development is often driven by current culture trends, including hip hop or rap cultures. At times, it's been connected to urban gangs or anti-establishment movements, but not always. 
"In Toronto, it's not anti-establishment – it's just something to show that you belong to the city," says Isiaka. "If you can speak Toronto slang you are indeed a Torontonian." 
Youth languages can be very powerful and often become part of mainstream language, which Isiaka says is ironic considering they were originally intended to create exclusivity. 
In Kenya and South Africa, for example, schools are beginning to adopt youth language expressions in their lessons to better interact with students. Media outlets such as television stations and radio stations across Africa are also adopting youth language terms. 
"If you have a continent where over 60 per cent of the entire population are youth, it's important to be able to communicate with them," says Isiaka. 
Even U.S. President-elect Joe Biden appears to see the value of youth language. He shocked viewers during a televised debate when he dropped the Arabic word "Inshallah," responding to when President Donald Trump might share his controversial tax returns.
The term literally means "God willing" in Arabic and Farsi, but among younger populations, it's a sarcastic term suggesting something that will never happen. The word set Twitter on fire.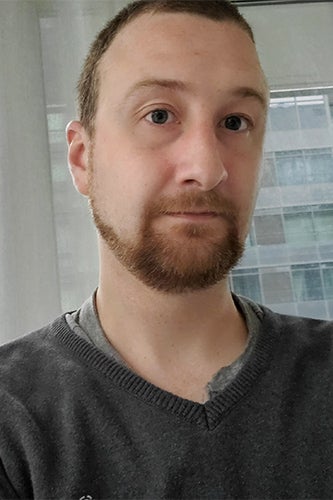 Joshua Daley, a first-year student in the linguistics program and a member of Woodsworth College, took the course initially because of his interest in Canadian slang.
"Coming from Nova Scotia to Toronto, I was very interested in the difference in culture and slangs in the two cities," he says. "This course gives greater insight into the linguistic culture of Toronto but also other parts of the world like Kenya and Cambodia.  
"I enjoy the course material, especially how youth languages develop and have bridged the gap into contemporary language. The combinations of different languages to create a dialect is fascinating. I'm currently working on a research project dealing with how youth languages have been affected by the invention of the internet."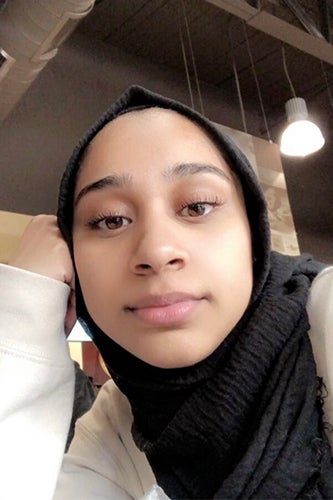 Sara Zawahid, a second-year student in the physical and mathematical sciences program and a member of St. Michael's College, was intrigued the moment she saw the course title.  
"I felt that I could relate to this course since urban youth languages are heavily rooted in my everyday life," she says. "Also, I saw the potential behind this course as slang has enhanced many pre-existing things, including music, which is a big part of why I enjoy this course so much. We get to look into slang in terms of many different contexts and how they're used around the world."
Arts & Science