Towards a cure: Insulin100 scientific conference draws world's leading diabetes researchers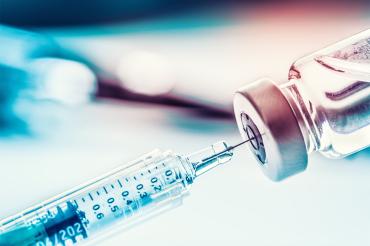 Patient stories. Innovative diabetes therapies. A peek inside the bedroom of one of the scientists who discovered insulin at the University of Toronto.
Those were just a few highlights of U of T's recent Insulin100 Scientific Symposium, which drew more than 6,000 attendees from around the world.
The two-day scientific symposium commemorated the 100th anniversary of the discovery of insulin in a U of T laboratory – and was preceded by a public celebration one day earlier that featured stirring videos from diabetes patients across the globe who spoke about the role of insulin in their lives.
"I'm thankful for insulin because it allows me to keep playing tennis," said one U.S. woman. "I am thankful for insulin because even though I'm diabetic, it still means I can eat great food," said a man from the U.K. "I'm thankful for insulin because I can travel," a woman from New Zealand said.
In 1921, Ontario surgeon Frederick Banting, then-U of T student Charles Best and U of T alumnus James Collip, working under the direction of U of T physiology professor J.J.R. Macleod, extracted the peptide hormone that revolutionized diabetes treatment, making the metabolic disease manageable through insulin.
Attendees at the public celebration also received an account – delivered by the curator of the Banting House in London, Ont. – of the moment Banting arrived at his world-changing idea in the middle of the night, complete with a photo of his wallpapered bedroom.
Yet, as Banting himself said during the lecture for his 1923 Nobel Prize in Physiology or Medicine, insulin is not a cure.
As a result, a major thrust of the scientific symposium focused on the innovative scientific research that will hopefully one day relegate a disease that affects 420 million globally to the dustbin of history.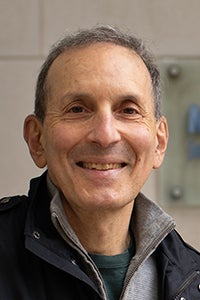 Daniel Drucker and Gillian Hawker, both professors in the department of medicine in U of T's Temerty Faculty of Medicine, kicked off the scientific symposium by moderating a panel with scientists from three major pharmaceutical companies engaged in diabetes research.
"What we are really looking forward to is to apply the powerful science that has become evident in the last few years to move beyond insulin toward a cure," said Drucker, who is also a senior investigator at the Lunenfeld-Tanenbaum Research Institute at Sinai Health and a recent recipient of the Canada Gairdner International Award.
"How are your companies going to potentially cure diabetes?"
The scientists – from Eli Lilly and Company, Novo Nordisk and Sanofi – proposed stem cell-based approaches and immunotherapies that are in their early stages of development. They also raised the possibility of screening and preventing type 1 diabetes before it manifests as a way to substantially reduce the incidences of disease.
In the nearer term, conference attendees also spoke about the need to improve access to affordable insulin and other treatments for diabetes patients around the world, including in wealthy countries like the U.S.
"That's unforgiveable, to have people take a suboptimal dose of insulin because they can't afford the therapeutic dose," Bernard Zinman, a professor in U of T's department of medicine and a senior scientist at the Lunenfeld-Tanenbaum Research Institute, told symposium attendees.
Experts also noted that, because insulin is temperature-sensitive and has a short shelf life, maintaining supply in remote regions is particularly difficult. It can also be challenging to make new devices and other therapies available to resource-limited parts of the world, they said.  
"The burdens and opportunities are different from country to country for people with diabetes," said Dana Lewis, an insulin-dependent diabetic and University of Alabama alumna who created an open-source artificial pancreas system that automates micro-adjustments of insulin delivery to the body.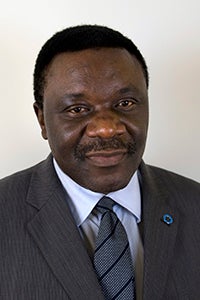 The issue of equitable access was addressed in a presentation by Jean Claude Mbanya, a professor of medicine and endocrinology at the University of Yaoundé I in Cameroon. Mbanya outlined how the absence of government policies, mark-ups in the supply chain and the organization of diabetes management within health-care systems can all impact patient access to insulin.
John Buse, the Verne S. Caviness Distinguished Professor at the University of North Carolina School of Medicine, gave a presentation on the future of insulin management in type 2 diabetes. He pointed out that while insulin has higher efficacy than many of the alternative drugs now available for type 2 diabetes, it has also been associated with weight gain and hypoglycemia (low blood sugar).
"The landscape has changed, and insulin has gone from being the only therapy available for type 2 diabetes beyond lifestyle management, to one that has advantages and disadvantages," said Buse, who directs the diabetes centre at his university and who won the 2019 American Diabetes Association Outstanding Achievement in Clinical Diabetes Research Award.
Other approaches, including GLP-1 therapies, have comparable efficacy to basal insulin without the same adverse effect of hypoglycemia, Buse said, declaring it a "tie" between the two treatments.
"Insulin therapy is often necessary, but rarely preferred in the setting of type 2 diabetes due to weight gain, hypoglycemia, general complexity of initiating and titrating therapy, and lack of clear-cut cardiovascular benefits," he said.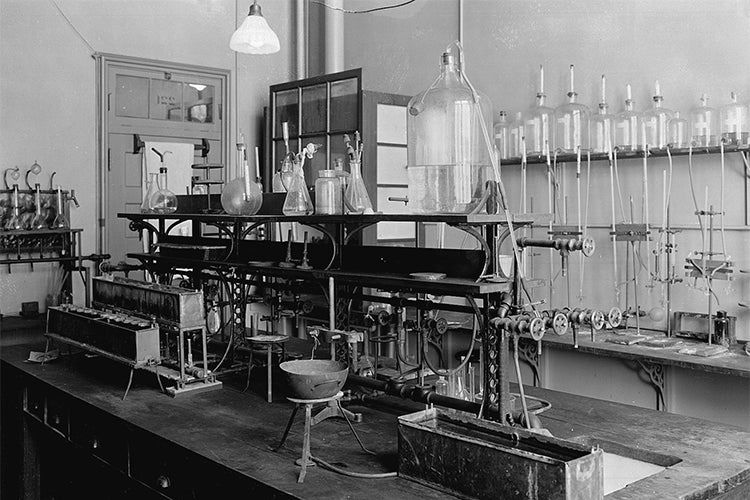 The U of T laboratory where insulin was discovered (photo courtesy of the University of Toronto Archives)
James Shapiro, a professor at University of Alberta who was the first in Canada to start clinical trials with human embryonic-derived insulin-producing stem cell transplants, spoke on the future of pancreas and islet transplantation.
"Islet transplant has the capacity to cure diabetes," Shapiro said.
Shapiro added, however, that the approach is currently limited by the number of cells that can be acquired from an organ donor and risks linked to the anti-rejection drugs required for a transplant –challenges he's working on solving with other scientists and biotechnology companies.
"This is my firm belief: diabetes will become a thing of the past if all goes according to plan," he said.
In addition to the work of leading scientists in the field, the scientific symposium also recognized the work of trainees and early-career researchers who are making significant contributions to diabetes scholarship.
Awards were given to graduate students, post-doctoral researchers and early-career researchers studying diabetes. They included: Imperial College of London's Steven Millership, Rebecca Cheung and Grazia Pizza; McMaster University's Marie Pigeyre; Aviroop Biswas, an assistant professor at U of T's Dalla Lana School of Public Health; and Saad Khan, a U of T doctoral student in immunology who studies links among the immune system, inflammation and obesity in metabolic diseases.
Drucker ended the symposium on a hopeful note by calling for a day when insulin therapy is no longer needed.
"The science that I heard in the last two days gives me tremendous optimism," he said. "Let's try to eliminate type 1 diabetes, so there is no 125th anniversary."
UTC