Toronto Star editorial: Don't let the world pass us by on science
"Even the slow fix must start somewhere"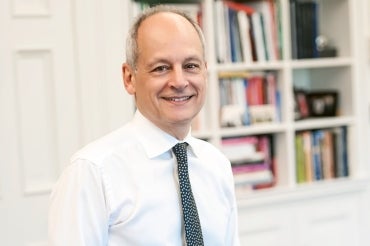 University of Toronto students are receiving "among the very best educations available anywhere," today's editorial in the Toronto Star says.
But the Star points to a worrying trend in the overall competitiveness of Canada's post-secondary institutions.
The Star cites the latest Times Higher Education World University Rankings, which places U of T as the ninth best public university in the world and the top university in Canada as a  cause for pride. But the editorial also points out that the same Times Higher Education report says countries like China, Switzerland and Singapore have been investing in science while Canada has been moving "in the opposite direction." 
As U of T President Meric Gertler told the Star's editorial board, the rankings should serve as a reminder for government not only "to appreciate how significant it is to have a top-10 public institution in their midst," but also to consider "what we have to do to maintain if not improve that position."
The Star says the Trudeau government already has the answer as to how best to do that – the report by an independent federal panel led by former U of T president David Naylor, which it says offers Ottawa a "sensible roadmap" for investing in science at post-secondary institutions. Among its recommendations: a $485-million infusion for basic scientific research.
Gertler told the editorial board that "there is a startling degree of consensus" between universities in supporting the Naylor report, but they are still "waiting and hoping" for a response from the federal government. (Read about how researchers are supporting the Naylor report.)
Ottawa needs to respond soon, the Star argues. "The last federal budget contained no new science funding, despite the evident and growing cost of underinvestment," the editorial says. "Ottawa shouldn't repeat that mistake."
UTC