Through Reach Alliance, U of T students explore struggle for women's economic equality in Mexico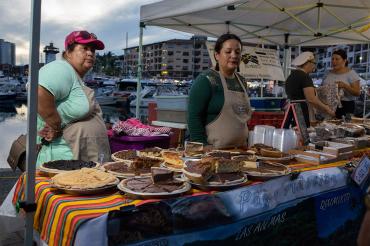 Student researchers from the University of Toronto's Reach Alliance have released an in-depth study of Mexico's Co-Meta Initiative, which aims to support the economic empowerment of women. It's work the students hope will inform the design of other programs globally that seek to break down barriers to women's economic participation.
Under the mentorship of Erica Di Ruggiero, an associate professor of global health and director of the Centre for Global Health at the Dalla Lana School of Public Health, the Reach Alliance researchers dug deep into the Co-Meta Initiative's approach to collaboration with a network of economic and social actors. 
They interviewed past and present partner organizations, as well as the instructors and mentors responsible for directly serving program participants.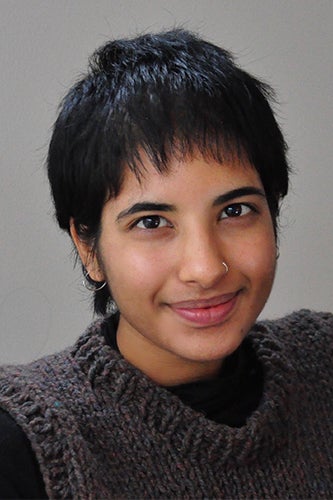 "What interested me most about the research process was hearing from a wide array of stakeholders – from government and UN representatives, to small business owners and nonprofit organizers," says undergraduate student Nora Moidu.
"Not only did we learn about the collective impact approach, but also about gender inequities, the realities of COVID-19 in Mexico and success stories of program participants."
Based at the Munk School of Global Affairs & Public Policy, in partnership with the Mastercard Center for Inclusive Growth, the Reach Alliance is a student-led, faculty-driven, multi-disciplinary research initiative dedicated to investigating pathways to success for innovative development programs that reach the world's most marginalized populations. 
In Mexico, as in many low- and middle-income countries, women are considerably underrepresented in the labour force, with only 42 per cent of Mexican women formally employed. That's compared to 75 per cent of men. The pandemic has only worsened the economic inequality affecting women across Latin America, experts say.  
In response, the Co-Meta Initiative mobilizes a network of local economic and social actors who support women's economic empowerment. Based in the city of Guadalajara, capital of the Mexican state of Jalisco, the initiative offers marketable trades like concrete design, floral arrangement, and food preparation, combined with technical training and other skills development.
Of the women who participated in the Co-Meta Initiative, 65 per cent reported an improvement in their economic situations as a result of the program.
Now the partners behind Co-Meta are expanding the program to reach 1,500 women across Jalisco.  
Like a lot of development programs, Co-Meta is the product of collaboration between a diverse array of partners. It was founded by the Guadalajara-based sustainable development agency ProSociedad and is implemented by partners from the government, business and NGO sectors in Jalisco. It recently received a significant injection of funding from the UN Women Second Chance Education and Vocational Training (SCE) Programme, which is allowing it to scale up.
From the outset, ProSociedad designed Co-Meta according to the principles of collective impact, an approach in which different actors join together to pursue a common goal via structured collaboration instead of through top-down management. Until now, there had been no external evaluation of Co-Meta to look at how it was implementing the collective impact framework.
That's where the Reach Alliance team came in.
"Our participatory approach to evaluating the initiative was critical to the research process through ongoing engagement of ProSociedad and ITESO," says Di Ruggiero. "Our team identified key strategies, including the important role of ProSociedad as a backbone organization that facilitates collaboration and linkages among a network of actors."
The conclusions the researchers delivered to Co-Meta are detailed in the recently released case study, and they can be instructive for similar kinds of broad partnerships that seek to achieve bold social objectives using the collective impact framework.
The Reach Alliance study hones in on ways that Co-Meta can improve the communication between participants in the partnership to make sure that everyone understands how they fit into the broader program framework.
It also advises streamlined baseline training to ensure the implementing partners can all work effectively with the program participants. To glean insights for program development, the study recommends an offboarding survey for former partners, and a centralized monitoring and evaluation system based on shared metrics.
"These insights will be of interest to other organizations implementing similar community-based initiatives to improve economic opportunities for women and help reduce gender inequities," Di Ruggiero says.
It's this innovative approach to multidisciplinary research – broadly-applicable, solutions-focused – that the Reach Alliance is scaling to six more top universities by 2022.
Reach Alliance