Three things you should know about this weekend's Star Party at U of T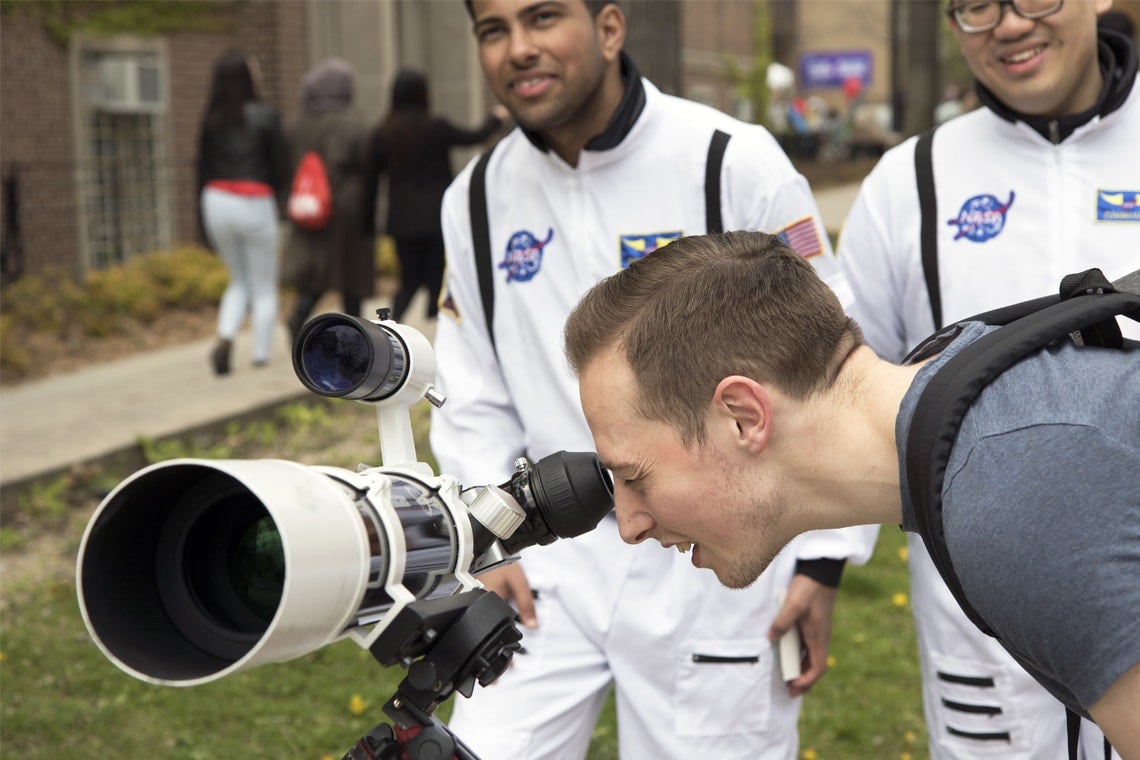 Curious about the cosmos? This Saturday, head to University of Toronto's downtown Toronto campus for the Canada 150 Star Party. The back campus fields will be transformed into a makeshift observatory where you can set your sights on distant planets and learn a thing or two from U of T's astronomy experts.
So what can you expect?
It's free!
Students and the general public are invited to the party, organized by the Dunlap Institute for Astronomy & Astrophysics and sponsored by the Royal Astronomical Society of Canada (RASC) and the Fédération des Astronomes Amateurs du Québec.
Sat Jul 29 don't miss Dunlap's @canada150th Star Party at #UofT. Telescopes, free #solareclipse glasses and more! https://t.co/aZKdYaPigd pic.twitter.com/B2MmaRFGPa

— Dunlap Institute (@DunlapInstitute) July 24, 2017
I spy
Students, faculty and members of RASC will be on hand with telescopes pointed at the moon, Jupiter and Saturn. You might also catch a glimpse of the International Space Station, which is set to pass by a couple times during the night.
"I've had so many people who when they've seen Saturn, in particular, through a telescope, they are just amazed. It really drives home the point that there are other planets floating in space," says Jennifer West, a postdoctoral researcher at Dunlap and one of the event organizers. "It's a really cool experience."
Volunteers will also be handing out star finders and eclipse glasses for the upcoming partial eclipse on Aug. 21.  

U of T has hosted a number of astronomical events in the past, including eclipse viewings (photo by Lorne Bridgman via U of T Magazine)
You are not alone
The event on campus is one of many taking place in cities and towns all over Canada on Saturday night as part of the Canada 150 celebrations organized by RASC.
"This is an opportunity for people across Canada to get out and share in this experience," says West.  
Coming to party with us on Saturday? Tag @UofT on Instagram and Twitter! 
UTC