Ten U of T social media stars to follow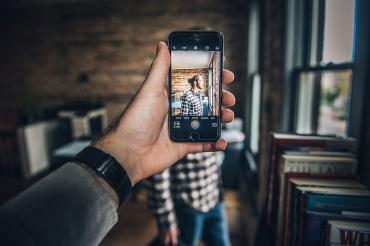 University of Toronto's sharpest minds and wittiest wordsmiths are taking to Twitter, Instagram and YouTube to share their expert insights and unique perspectives with communities inside and outside the university. 
Here are just a few to follow: 
Even before her first year at U of T, Cruz was a YouTube star. The Schulich Leader has over 100,000 subscribers and millions of views.
Follow if: you like funny takes on pop culture, history and science
Evans is an associate professor at University of Toronto's medical school. His popular YouTube videos on health education attracted the likes of Apple who recruited him to work on a digital health care project.
Follow if: you want to learn more about health and wellness in a fun and entertaining way
Martin, an author and assistant professor at the Institute of Health Policy, Management and Evaluation, tweets about big ideas around innovation in health and medicine.
Follow if: you're interested in learning how to make health care better
Engineering alumnus Sun is a jack of all trades but is best known for his odd, yet hilarious, Twitter account which has inspired him to write a book.
Follow if: you need a good old-fashioned laugh
why do birds
suddenly appear
every time
you are near
just like me
they long to be
creeping u out with their beady eyes

— jomny sun (@jonnysun) January 17, 2017
Astrophysics professor Hložek takes to Twitter for insight into our place in the universe.
Follow if: you're into space talk and social justice
Ahmad, an assistant professor at U of T Scarborough's department of political science and the Munk School of Global Affairs, weighs in on the most pressing issues facing Canada and the U.S.
Follow if: you want thoughtful insight and good reads on the latest news
Architect and lecturer at the John H. Daniels Faculty of Architecture, Landscape, and Design uses Instagram as a way of showcasing the work of his design firm while highlighting the creativity of his students.
Read more about Phiffer's star power
Follow if: you're a design nerd who's looking for inspiration from up-and-coming architects
At a time when the media is considered the official "opposition" by the Trump administration, commentary from people like Dvorkin, director of the journalism program at U of T Scarborough, is all the more important.
Follow if: you care about the future of journalism and freedom of the press
Gans, Jeffrey S. Skoll Chair of Technical Innovation and Entrepreneurship and professor of strategic management at U of T's Rotman School of Management, offers a snarky take on business and current affairs.
Follow if: you like to smirk while reading the latest on the Trump saga
As director of the Institute for Gender and the Economy, Rotman School of Management Professor Kaplan takes on the worlds of business and equality and the ways they intersect.
Follow if: you're fired up from the Women's March 
Do you have a favourite U of T tweeter, YouTuber or instagrammer? Let us know!  
(photo at top by ThoroughlyReviewed.com via Flickr) 
UTC