Quarantine Hair Share – whose Instagram account is run by Maheen Ahsan, a third-year student at U of T Scarborough – is an initiative that encourages people to donate their pandemic-length hair to charity (photo by Satoshi Kawase via Getty Images)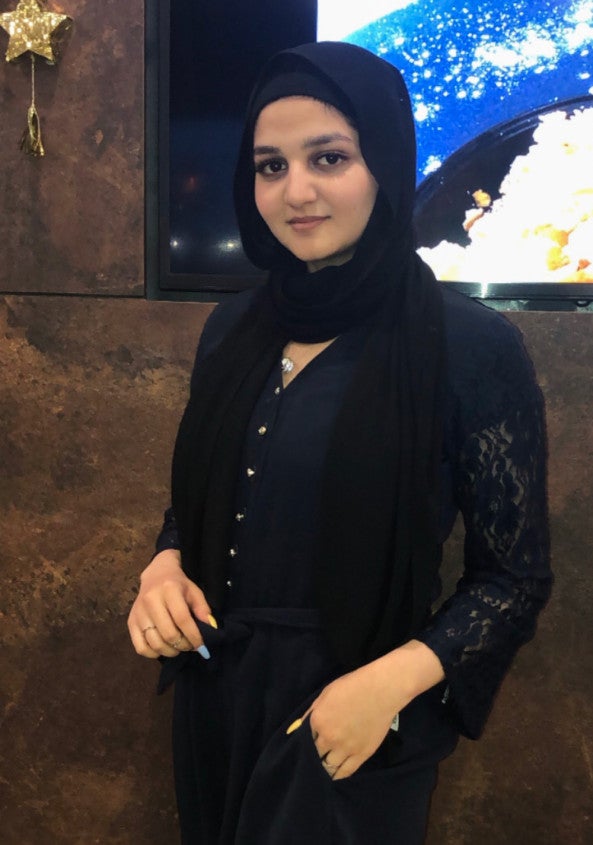 Maheen Ahsan, a third-year student at the University of Toronto Scarborough, sees a silver lining in the pandemic: extra hair. 
Ahsan is the social media manager of Quarantine Hair Share, an initiative that helps people donate their long locks to charity. 
"If you're someone who's been having a rough time in this pandemic, I know it will feel amazing to help out others," says Ahsan, who is pursuing a double major in human biology and psychology.
"Your first quarantine haircut could be so impactful."
When the pandemic hit, Ahsan had just finished an apprenticeship as a researcher with HealthAloha, an app that virtually connects people with health-care providers and educational materials. She began volunteering at a hospital, but COVID-19 restrictions put her back at home a week later.
Ahsan still wanted to help. 
She found a way through Joyce Tang, HealthAloha's CEO, who approached Ahsan this summer. Tang realized that months of closures left many with hair long enough to donate, and asked Ahsan how they could promote a campaign to put excess hair to good use.
"Everything is online now," Ahsan says. "I thought making an Instagram account and website would be the best way to get the word out there and explain to people what we're trying to do."
Ahsan created and runs Quarantine Hair Share's Instagram account, which raises awareness of hair donation and ways to contribute. The organization has grown to five members, and partnered with Hair We Share, a non-profit organization that makes custom, human hair wigs for medically related hair loss. Wigs are free for kids and adults with financial need. 
Those interested can pledge their ponytails on Quarantine Hair Share's website, while those with short hair (or enjoying their long hair) can still help. The initiative now has a fundraising website that features mugs, t-shirts, face masks and bags packaged with $25, $50 and $75 donations. All proceeds go to Hair We Share. 
Ahsan says she enjoys reading pledges for donations and testimonials from those who eventually receive them. 
"Imagine already suffering and going through this," Ahsan says. "We've heard from people who suffer medically related hair loss and they've told us how empowered they feel having hair and how much it helps their confidence."
The initiative has coined the slogan, "Your life may be on pause, but your hair is still growing" – a message that resonates with Ahsan.
"We may not be able to go out and do a lot of stuff, but we can still create this impact," she says.