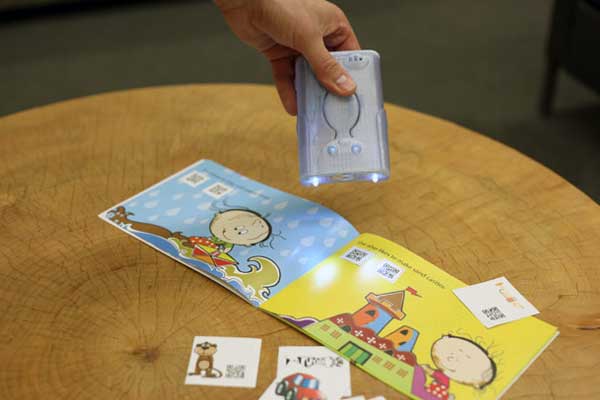 Social entrepreneurship explained
Roger Martin and Sally Osberg bring clarity to the concept that's taking off across North America
If you've heard the term "social entrepreneur" and wondered what it means, you're not alone.
The latest book from business innovation and strategy guru Roger Martin, institute director of the Martin Prosperity Institute and former dean of U of T's Rotman School of Management, offers more than a primer for lay readers.
Martin also provides aspiring social entrepreneurs with guidelines on how to transform their ideas into action and become agents of large-scale change. And the book is already winning accolades, including the Social Enterprise Award from Thinkers50.
"Because the world has problems that governments and businesses are finding hard to solve, this other, new kind of character has entered the scene," Professor Martin says. "The social entrepreneur seems to be able to tackle some of the problems that neither government organizations nor businesses have been able to. Now a field has taken shape by the name of social entrepreneurship."
Getting Beyond Better: How Social Entrepreneurship Works was co-authored by Sally Osberg, president of the California-based Skoll Foundation. That foundation, founded by alumnus Jeff Skoll, has invested more than $500 million worldwide in social entrepreneurship ventures.
The book could be the first to define social entrepreneurship and lay out best practices – while identifying the challenges social entrepreneurs must overcome to trigger global change. Martin, who has written award-winning books and articles for the Harvard Business Review, says the book can also be used as a textbook for classes on social entrepreneurship and even to help apprehensive parents.
"Lots of parents hear their children say, 'I want to be a social entrepreneur,'" says Martin (pictured below). "Now they can see what they're talking about."
Social entrepreneurship is definitely generating buzz. Getting Beyond Better includes a foreword by Arianna Huffington and cover quotations by Melinda Gates and Nobel Peace Prize winner Muhammad Yunus. Here at U of T, where alumni include Craig Kielburger, co-founder of Free the Children, courses are offered in social entrepreneurship along with a wide range of supports. And examples of social entrepreneurs abound. Professor Yu-Ling Cheng of Engineering was awarded a $2.2-million grant from the Gates Foundation to work on a waterless, hygienic toilet that is safe and affordable and Professor Cynthia Goh co-founded Pueblo Science with Mayrose Salvador.
And, this past summer, Rotman's Team Attollo, which created "talking stickers" to help improve literacy in the developing world, was among six finalists for the Clinton Global Initiative's Hult Prize. (Read more about Team Atollo.)
Martin's book looks at social and business ideas that helped transform the world, beginning in the 15th century with Johannes Gutenberg's printing press, which greatly expanded access to information. Another breakthrough was Thomas Edison's electric light bulb, which not only transformed a candle-lit world but boosted productivity by extending work hours. Philanthropist Andrew Carnegie opened a door to knowledge with the creation of free public libraries.
Social entrepreneurs from modern times include Yunus, who has worked in Bangladesh with microcredit programs; Nandan Nilekani, who helped trigger India's technology revolution and is considered the "Bill Gates of India" because he started a national identity project to ensure services and benefits get to India's poor; and Molly Melching, an American who has tackled joblessness, poverty and the practice of female genital mutilation in rural Africa.
Much social innovation today, Martin says, comes from Silicon Valley. U of T Engineering alumnus Skoll joined Pierre Omidyar to build eBay and went on to create the Skoll Foundation. The Hewlett Foundation and the David and Lucile Packard Foundation are important California institutions. Martin says India is also emerging as a new home for groundbreaking social entrepreneurs.
"People are seeing some early successes and saying, 'Wow, why can't we do more of that?'" Martin says. "Part of the purpose of the book is to help clarify what this thing is, because people are talking about it.
"When you get greater clarity, you can study it more, measure it more and, hopefully, get more of it."