Six essential U of T initiatives students should know about this year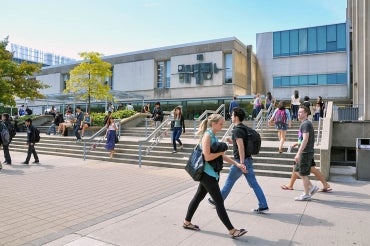 The University of Toronto has recently made a number of important changes to better serve students, staff and faculty. It's also looking for the community's input as it looks to make further improvements.
Here are a few essential changes and events happening across the campuses this fall: 
---
Indigenous gateway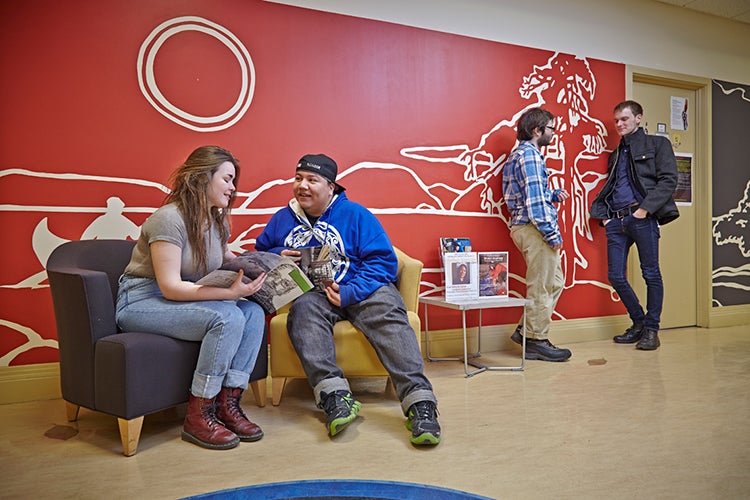 Students at the Centre for Indigenous Studies (photo by Aaron Mason)
Anyone looking for information about Indigenous programming, initiatives or services at U of T can turn to the university's new Indigenous gateway. The site has information on Indigenous-focused programs and courses at U of T, such as the Master of Social Work program in Indigenous trauma and resiliency and courses in Aboriginal law.
The gateway also has resources for the wider U of T community, including bios of U of T Indigenous Elders and the land acknowledgements said at events on all three campuses.
Recognizing global skillsets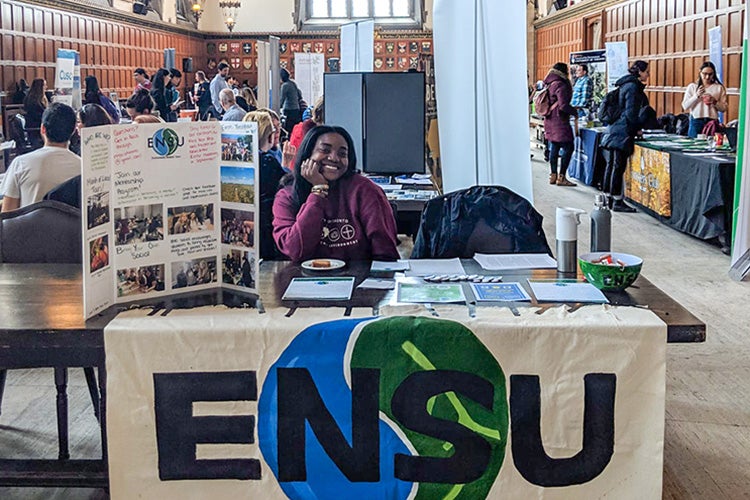 (photo courtesy of ENSU)
U of T has rolled out two new opportunities to promote international learning in and out of the classroom. Students can earn a Global Citizen designation on their co-curricular record by completing three opportunities from a list of extracurriculars, ranging from doing graphic design work for the local Amnesty International chapter or participating in the Environmental Students' Union. 
Students are also able to get a Global Scholar notation on their transcripts by completing requirements for their chosen faculty or program. So far, there are six certificate programs, but the university is looking to expand offerings to more divisions at all three campuses. 
For more information on both programs, visit U of T's global university webpage,
Mental health action plan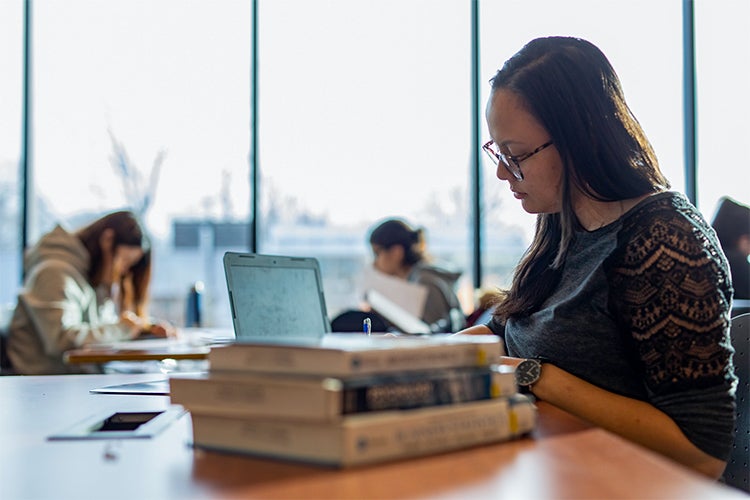 (Photo by Stephen Dagg)
U of T President Meric Gertler announced in a letter to students, staff and faculty last spring a four-point action plan to address issues of student mental health. The university struck up a task force of students, faculty and administrative staff to study the issue. 
As part of that, consultations for students, staff, and faculty are scheduled this fall. In-person consultations at U of T Scarborough are to take place Sept. 18, at U of T Mississauga on Sept. 19 and the St. George campus on Sept. 24. 
An online form to gather feedback will be open until Oct. 15.
The task force is due to report back to the president and provost with recommendations in December. 
Tackling sexual violence

(photo by David Lee)
In 2017, U of T adopted a policy enshrining its commitment to all members of the community to provide a campus environment free of sexual violence. This fall, the university is seeking feedback from students, staff and faculty on the policy and the Student's Companion to the Policy, an aid for students to navigate the policy and associated procedures.
To add some context to the review, U of T's Sexual Violence Prevention & Support Centre – which has locations on each campus – created a fact sheet about its activities since it opened. In-person consultations are to be held this month – at U of T Mississauga on Sept. 23, at U of T Scarborough on Sept. 24 and the St. George campus on Sept. 25. All members of the community can also submit feedback until Sept. 30 by answering questions online. 
Reinforcing a consent culture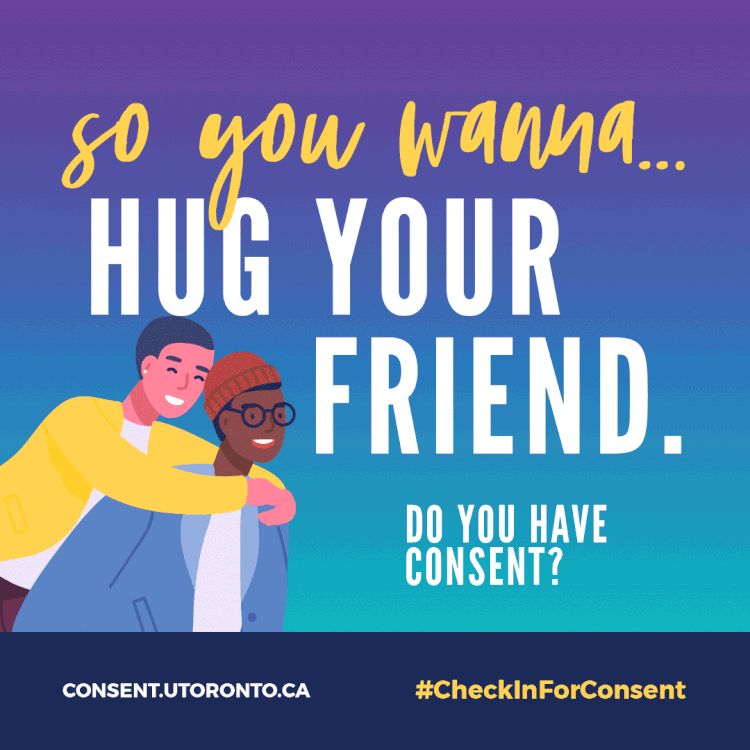 Starting university means meeting new people and forging new relationships. But it's important to be mindful of others' boundaries. 
The university is undertaking a consent campaign to emphasize the importance of checking in with one another before acting, in small ways that may seem innocuous.The university's Sexual Violence & Prevention Centre has a page explaining consent and sharing links to useful resources. Students can join the conversation on social media with #CheckInForConsent. 

Smoke-free campus
(photo by David Lee)
There's been no puffing allowed on campus since the new year, when the university officially banned smoking. The rule covers the smoking or holding of lighted tobacco or cannabis as well as the use of an e-cigarette or vaping device. 
The policy makes exceptions for medical reasons and Indigenous ceremonies involving smudging. 
UTC