Robotic nano-surgery shown to be effective at treating brain cancer in pre-clinical models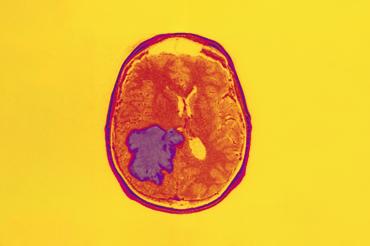 Researchers at The Hospital for Sick Children (SickKids) and the University of Toronto Robotics Institute – an institutional strategic initiative – have teamed up to develop a new treatment option for patients diagnosed with glioblastoma (GBM). 
Glioblastoma is the most common and aggressive form of brain cancer – the average life expectancy after a diagnosis is around 15 months.  
Yu Sun, a professor in U of T's department of mechanical and industrial engineering in the Faculty of Applied Science and Engineering, and Xi Huang, a senior scientist at SickKids and an associate professor in the department of molecular genetics at the Temerty Faculty of Medicine, hope to change this dire statistic with the help of magnetically guided robotic nano-scalpels that can precisely target cancer cells and kill them. Findings from their research were recently shared in a new study published in Science Advances. 
For decades, scientists have searched for ways to treat GBM, including conventional surgery, radiation, chemotherapy and targeted therapy. GBM cells quickly reproduce and invade nearby brain tissue and are notoriously difficult to eradicate by conventional surgery. These cells also develop resistance to chemotherapy or targeted therapy. As a result, patients usually relapse after undergoing currently available treatment protocols.  
Sun and Huang believe that a mechanical nano-surgical approach targeting tumour cells could provide a new and effective treatment option.  
Sun, who is joint appointed to the department of electrical and computer engineering as well as the department of computer science in the Faculty of Arts and Science and is director of the U of T Robotics Institute, has spent more than 20 years developing micro- and nano-robotic systems – including infertility treatment systems that can select sperm with high DNA integrity and inject it into a human egg. Huang, whose lab at SickKids specializes in developmental and stem-cell biology, investigates the physical properties and mechano-electrical-chemical signaling of brain cancer to develop new therapeutic strategies.
Together, they designed a precision control system that applies a rotating magnetic field to mobilize magnetic carbon nanotubes (mCNTs) filled with iron oxide particles and demonstrated that mCNT swarms could be activated inside a single cell to function as nano-scalpels.  
They showed that mechanical stimulations provided by mobilized mCNTs inside GBM cells disrupt cancer cells' internal structures leading to cell death. Importantly, the team demonstrated that the nano-surgical treatment reduced tumour size and extended the survival of mice bearing chemotherapy-resistant GBM.   
With evidence from multiple preclinical models confirming the effectiveness of their approach, the researchers are next optimizing the material compositions of mCNTs, the control strategy and the treatment protocol.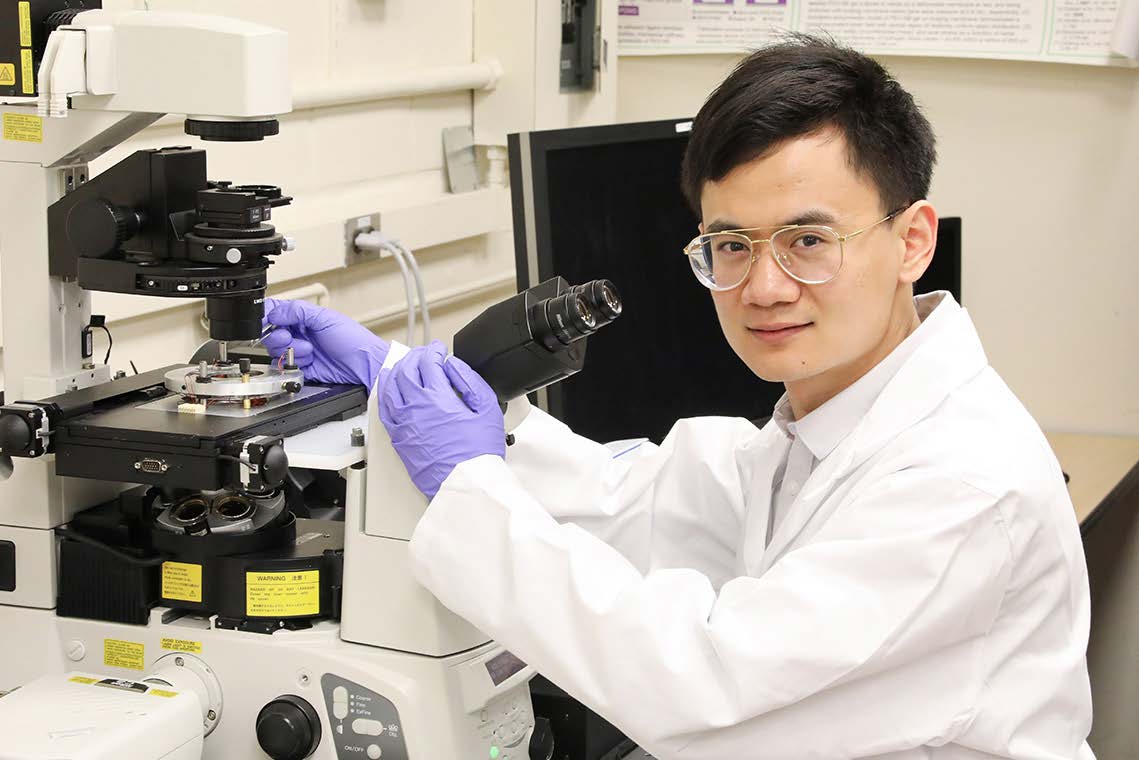 As a PhD student at U of T Robotics Institute, Xian Wang worked with Professor Yu Sun to develop a magnetic nano-scale robot that can be moved anywhere inside a human cell (photo by Tyler Irving)
Xian Wang – a former post-doctoral researcher in Huang's lab and a recent graduate of Sun's lab, where he began this work building magnetic nano-tweezers – is the first author of the paper. His work developing the nano-tweezers is what laid the research foundations for the nano-scalpels used in the current study. He recently joined Queen's University as an assistant professor.
"In addition to physically disrupting cellular structures, mechanically mobilized mCNTs can also modulate specific biomedical pathways," Wang says. "Based on this, we are now developing a combination therapy to tackle untreatable brain tumours."  
While there is still more research to conduct before human trials are initiated, this innovation in mechanical nano-surgery is giving patients, families and the medical community hope that new treatment options are on the horizon for an otherwise untreatable disease. 
The research was supported by the Natural Sciences and Engineering Research Council of Canada and the Canadian Institutes of Health Research, among others.
UTC