Road trip! U of T students and faculty chase total solar eclipse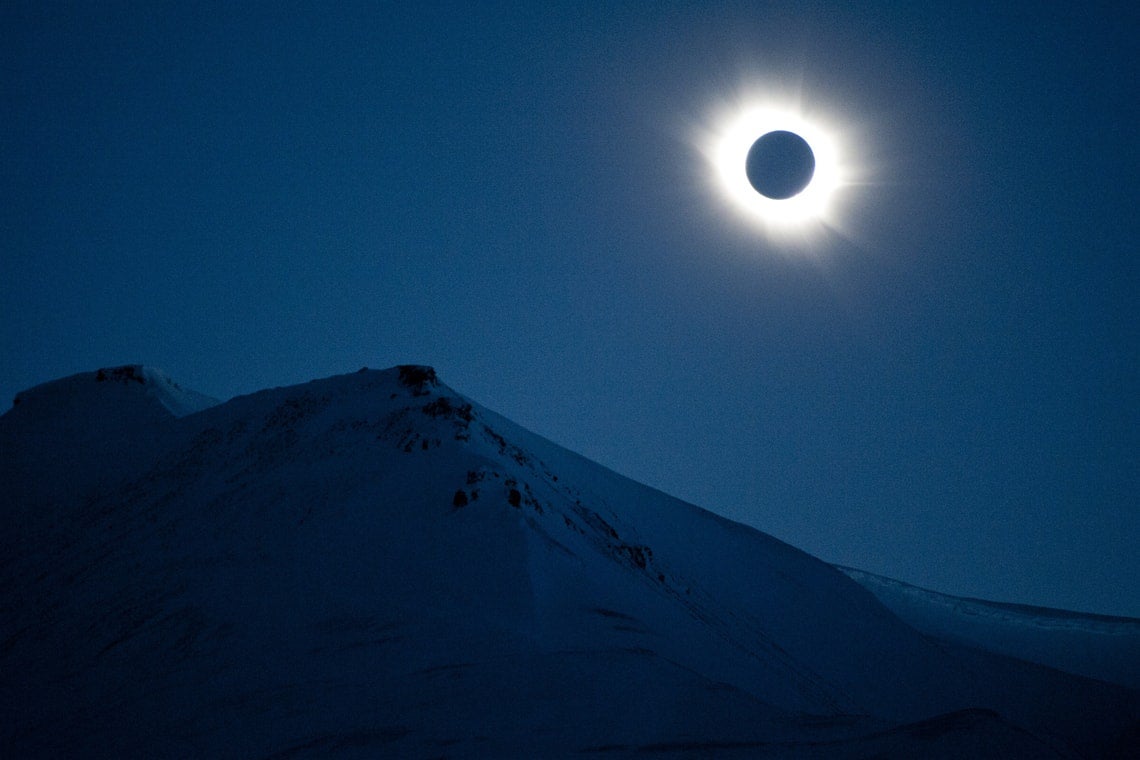 Next week, three University of Toronto PhD students and an alumnus will stuff their bags, cameras and binoculars into a car and drive for five days to witness something few ever get to see – a total solar eclipse.
Jessica Campbell, Adiv Paradise and Jason Leung, all students in the department of astronomy & astrophysics in the Faculty of Arts & Science, and alumnus Andrey Vayner are heading to Paradise's grandparents' house in Corvallis, Ore., which happens to be right on the path of totality – the geographical area where a total eclipse can be seen.
"For me, it's a great opportunity because my grandfather is a scientist. It's an opportunity for me to share this with him," says Paradise.
They're just some of the U of T faculty and students making their way south of the border to view the eclipse at various points on the path of totality.
People will be travelling to the United States from all over the world to watch the total solar eclipse, so planning ahead is necessary.
"I blocked this off a couple of years ago," says Professor Bryan Gaensler, who is the director of the Dunlap Institute of Astronomy & Astrophysics. He will be traveling to Kentucky with his family to witness his first-ever eclipse.
"I've never even seen a partial eclipse before which is sort of embarrassing as a professional astronomer," he says. "But every time one's happened, it's been cloudy. So, I'm pretty excited."
Gaensler's only concern? He may get addicted.
"I've been warned by some of my friends and astronomy colleagues who say once you see one, you get hooked and immediately resolve that you have to see more," says Gaensler. 
Dunlap postdoctoral researcher Jennifer West is going to Nebraska for her total eclipse experience.
"I've been waiting 20 years to see this eclipse – since I first found out about it," she says.
Those who view total eclipses with a naked eye say they're awe-inspiring, eliciting gasps of wonder.
"I don't know how I'll react, but I have an idea of what to expect. I don't think anything ever completely prepares you because I've been told all the photos in the world don't do the event justice," says West.
Campbell says she's already warned her friends she may cry.
"I remember even the first time I watched a video of that kind of reaction from people, I got goosebumps," says Campbell, who's looking forward to seeing the solar corona – the outer ring of the sun.
Paradise says having an astronomy background gives the group the tools to understand what's going on.
"But in terms of the experience itself, the most emotional part, when people see this, is it really puts into place the size and scale of the cosmos, and the fact that they're part of this larger thing – that's something a lot of us have grappled with as astronomers."
UTC